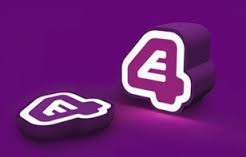 E4 was launched on January 18, 2001 and is available on cable, satellite and freeview. The channel is owned by the Channel 4 Television Corporation. Most of the programming is aimed at the 18 to 35 age bracket.

Whenever Big Brother or Celebrity Big Brother airs on Channel 4 most of the channels normal programs are taken off so that Big Brother can air live throughout the day and night. It shows the popular soap opera Hollyoaks one day in advance of it being shown on Channel 4.

The channel shows many series from America often before they are shown on Channel 4. These include Desperate Housewives, One Tree Hill, The O.C. and Smallville.

As of September, 2006 the channel was attracting an average 1.1% audience share.