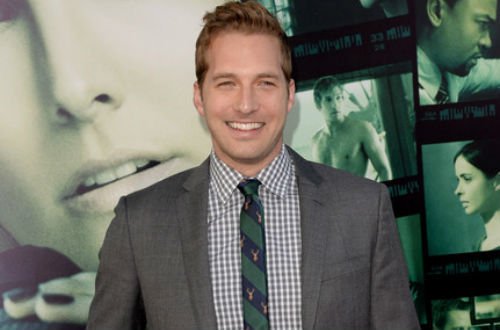 In addition to all of the other news we've been reporting, here are a few entertainment and TV headlines you might have missed:
-Ryan Hansen and his 'Veronica Mars' character are headed to The CW's digital-only studio, CW Seed, for a spin-off. Titled 'Play It Again, Dick,' the show stars Hansen as himself, who's on a mission to get his 'Mars' character, Dick Casablancas, his very own spin-off. It's set to debut later this summer.
RELATED NEWS: 'Orange Is the New Black' Renewed for Season 3
-Nick Sandow and Selenis Leyva are now series regulars on Netflix's third season of 'Orange Is the New Black.' Sandow plays Joe Caputo, a prison counselor infatuated with Susan Fischer, while Leyva portrays Gloria Mendoza.
-Amazon's pilot 'Cocked' is welcoming Dreama Walker ('Don't Trust the B---- in Apartment 23') as Wade's illegitimate daughter, Tabby. Not only does she market for the Paxson Firearms company, but she also butts heads with Sam Trammell's Richard Paxson, a D.C. management consultant estranged from his father Wade and brother who gets pulled back into his family's gun business.
-Showtime's 'Masters of Sex' just added Jocko Sims ('The Last Ship') in the recurring role of Robert, a CORE (Congress of Racial Equality) activist who meets Libby (Caitlin Fitzgerald) through his sister Coral (she works in the Masters' home).
-Hallmark's 'When Calls the Heart,' starring Lori Loughlin, will return for Season 2.
RELATED NEWS: Showtime Developing Reboot of Spike Lee's 'She's Gotta Have It'
-Two upcoming ABC Family dramas have found leads. First, 'Unstrung' welcomes Alex Roe ('The Cut') as leading man Luke Holt, a pro-tennis player (nicknamed "The Machine") and a heartthrob. As for the network's other drama, 'Recovery Road,' its lead will be play by Samantha Logan ('The Fosters'), Deadline reports. The project follows Logan's Maddie Graham, who's dealing with addiction and high school issues, all while recovering at a rehab facility.
-Lastly, Spike TV is returning to scripted television with a six-hour series, titled 'Tut,' Deadline has learned. Set to premiere in 2015, it will, obviously, detail the story of the famous Pharaoh, King Tutankhamun.