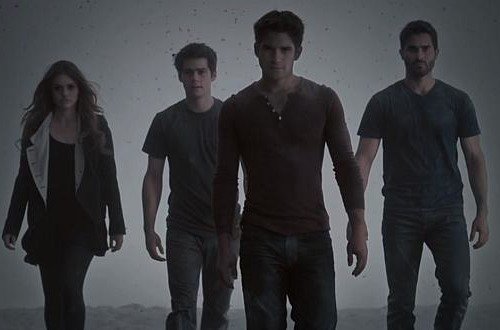 Get ready for a ground-breaking season of 'Teen Wolf.'
Earlier today, MTV released (or should we say unearthed?) the first official promo for the popular supernatural series' fourth season, which features Scott, Stiles, Lydia, and Derek all rising from the ground to prepare for battle.
RELATED NEWS: 'Teen Wolf' Casts Mason Dye & Khylin Rhambo in Major Recurring Roles for Season 4
And that's it. That's all we know in regards to what Season 4 will hold — well, other than the fact that there will be several new lacrosse players and a big bad known as "The Benefactor" thrown into the mix. Other than that, details are a little scarce and this 40-second clip does very little to clear things up. But regardless, it's still definitely worth watching.
Check out the teaser below and get pumped for summer!
'Teen Wolf' kicks off Season 4 starting Monday, June 23 at 10/9c on MTV.