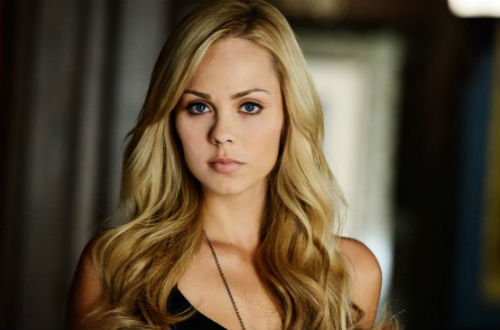 Who's hungry for more of the supernatural drama 'Bitten'? Well, good news, because Canada's Space is sinking its teeth into another season of the series starring Laura Vandervoort.
RELATED NEWS:  EXCLUSIVE: Steve Lund Talks New Syfy Show 'Bitten'
The fantasy series, which airs stateside on Syfy, received a 10-episode order for its second season today. According to The Hollywood Reporter, a source revealed to the publication that 'Bitten' is likely to air Season 2 in the states, but no official word has been released.
Based on the novels by Kelley Armstrong, 'Bitten' revolves around Elena (Vandervoort), a werewolf. She never wanted to be part of this supernatural world, but once bodies start showing up in her pack's backyard, Elena heads back to Stonehaven (the werewolves' ancestral domain) to defend herself and her pack.
The series also stars Greg Bryk, Greyston Holt and Steve Lund.
Production for the new episodes resumes this summer in Toronto and Hamilton, Ontario.