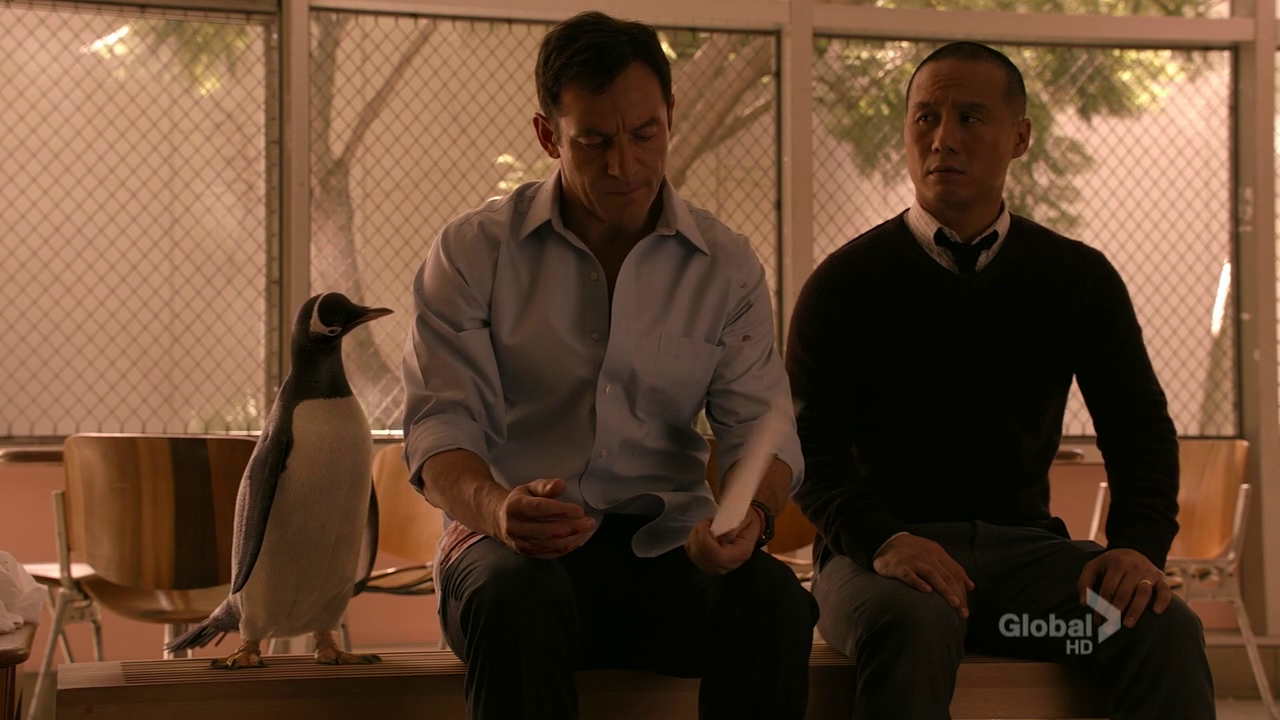 Hello all, and welcome to the third of three promised "Upfronts Week" editions of AR&D. Note: This is a summary of all the other announcements not covered in parts 1 and 2, and as a result, some sections may not be as in depth as others. Without any further ado, let's get started with:
ARRIVALS
No arrivals this time, as this edition will focus solely on renewals and cancellations.
RETURNS
30 Rock, NBC, Season 7 - The veteran of NBC Thursdays is preparing to sign off with a thirteen episode final season. Well, at least someone else might win an Emmy now.

America's Funniest Home Videos, ABC, Season 23 - I watched this as a kid back when Bob Saget hosted. That fact is making me start to feel old.
American Dad, FOX, Season 8 - What? I can't hear you over the sound of Seth McFarlane counting all his money. Or possibly diving in it like Scrooge McDuck.

The Bachelor, ABC, Season 17 - We all know what this is, no need for an introduction from me. You either watch and enjoy this type of show, or you don't. Simple as that.

Body Of Proof, ABC, Season 3 - This medical drama starring Dana Delany spent months on the bubble, but is now confirmed to return for at least another thirteen episodes. BOP is another case of a show getting good ratings, but not necessarily in the younger demos that networks crave. Maybe if Harry's Law had been on ABC, it wouldn't be canceled yet.
Castle, ABC, Season 5 - Fans may still miss Firefly, but at least Capt. Reynolds found success elsewhere right?

Dancing With The Stars, ABC, Season 15 - This will be an "all-star" edition. Ummm, I thought they were already supposed to all be stars?

Don't Trust The B In Apartment 23, ABC, Season 2 - While the initial pushback from the PTC probably gave the premiere some good publicity, "The B" has proven to have staying power with both critics and audiences. What I've seen of it has even made me laugh, so kudos to the cast and crew.
Family Guy, FOX, Season 11 - Wow. Eleven seasons of Family Guy. Who could have ever seen this coming? Seth McFarlane's magnum opus has survived two cancellations, and now (no pun intended) dominates FOX Sundays.
Grey's Anatomy, ABC, Season 9 - Will Seattle Grace recover from the tragic losses of the eighth season finale? Yeah, probably. We can't go too long without doctors hooking up after all. They don't call him McDreamy for nothing.

Last Man Standing, ABC, Season 2 - Never underestimate the drawing power of Tim Allen. I've come to realize that this show has a much bigger fanbase than I originally thought. Why? Primarily because even all these years after Home Improvement, people still love "The Toolman". Good for Tim. I've always liked him, and I'm glad his career is rebounding.
Law & Order: SVU, NBC, Season 14 - Show me what it's like. To be the last one standing. Sorry. I beg your forgiveness in the matter of me just quoting the dreaded Nickelback of all bands. But hey, SVU is the last L&O series standing.

The Middle, ABC, Season 4 - Is there a stranger couple on TV than the Janitor from Scrubs and the mom from Everybody Loves Raymond? If so, I've yet to find them.