Primetime
On BBC one, the night was mostly made up of comedy repeats, a new episode of 'The One Show' aired live at 7pm, with Louis Smith appeating as a guest, the show attracted 2.3 million viewers, a 13.2% share. 'Scrappers' aired the third episode of the series at 8.30pm, as an argument erupted between Terry and Lyndsay, attracting 2.4 million viewers, a 11.4% share. New comedy series 'Boomers' began at 9pm, as Alan attended Jean's funeral, attracting 4.5 million viewers, a 21.9% share. On BBC Two, the day was dominated by sports coverage, with athletics and equestrian coverage. At 9pm, 'The Great British Bake Off - An Extra Slice' aired as the panel discussed the contestants biscuit bakes, attracting 2 million viewers a 9.9% share. 'Sweets Made Simple' aired in the later 9.30pm slot, as Kitty and Mark produced treats using not so sweet ingredients, attracting 1.8 million viewers, a 9.6% share. 'Edinburgh Nights' saw Diana Rigg and Mark Watson join Sue to discuss the weeks highlights from the Edinburgh festival, attracting 654,300 viewers, a 3.9% share.
On itv, they aired a repeat showing of 'The Dales' and 'Doc Martin' in between the new episodes of the soaps.
On Channel 4, 'The Million Pound Drop' featured the teachers of 'Educating Yorkshire' at 8pm, attracting 1 million viewers, a 5.4% share. At 9pm, Rizzle Kicks featured on the latest episode of 'The Singer Takes It All', attracting 925,900 viewers, a 4.7% share. At 10pm, Adam Hills and the rest of the team on 'The Last Leg' were joined by Carrie Fisher, attracting 1.1 million viewers, a 6.9% share.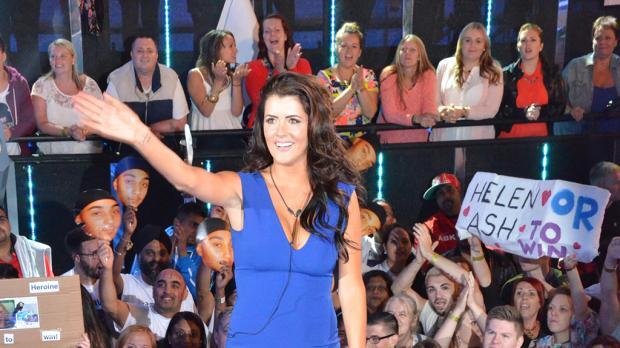 On Channel 5, at 8pm 'On the Yorkshire Buses' saw a road closed down in Hull, attracting 752,300 viewers, a 3.8% share. At 9pm, the final of this years 'Big Brother' saw Helen Wood walk away as the winner, attracting 1.6 million viewers, a 8.5% share. This was followed by the ex-housemates and Luisa Zissman joining Rylan Clark on 'Big Brother's Bit on the Side' at 10.45pm, attracting 908,300 viewers, a 7.8% share. At 11.45pm, the final episode of 'Stand By Your Man' aired attracting 275,200 viewers, a 3.7% share.
 Soaps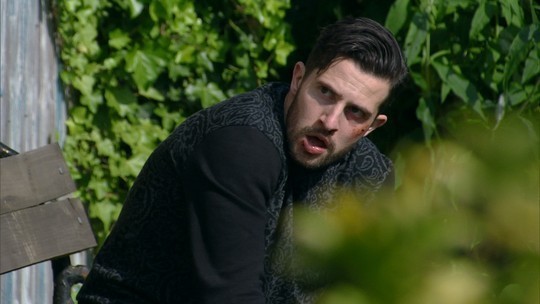 On BBC One, at 1.45pm, 'Doctors' aired an episode entitled 'Payback', which saw Jimmi questioning his skills. The episode attracted 1.2 million viewers, a 17.7% share. Later that evening 'EastEnders' aired at 8.00pm, with one resident destroying what could be vital evidence in the case of Lucy Beale's murder, attracting 5.4 million viewers, a 28.3% share. On itv at 7pm, 'Emmerdale' aired with the residents of the village finding out about Donna's death, attracting 5.7 million viewers, a 33.3% share. This was followed by the first of the nights 'Coronation Street' episodes in which Nick reached breaking point, attracting 6.5 million viewers, a 34.8% share, making it the highest rated programme of the night. The second episode of the soap aired at 8.30pm, as David learnt more about what is really going on with Nick, attracting 6.4 million viewers, a 31.1 share. On Channel 4, 'Hollyoaks' aired at 6.30pm, as Sinead lied to protect Ste, attracting 848,200 viewers, a 5.3% share. On Channel 5 'Home & Away' aired at 1.15pm, in which Ms Taylor had  a scary proposition for Matt, attracting 196,400 viewers, a 2.8% share. The 6pm repeat attracted 521,400 viewers, a 3.5% share. 'Neighbours' aired at 1.45pm, with a shock in store for Amber, attracting 582,600 viewers, a 8.8% share, the later 5.30pm repeat of the episode attracted 773,900 viewers, a 6.0% share.

All ratings provided by overnights.tv are overnight ratings and are not consolidated.