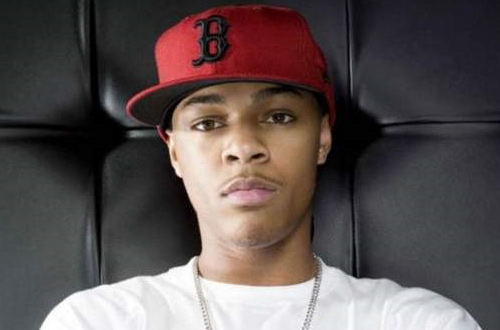 HIP-HOP ARTIST, TELEVISION HOST AND ACTOR SHAD MOSS,
a.k.a. BOW WOW, JOINS THE CAST OF "CSI: CYBER"
Hip-hop artist, television host and actor Shad Moss, a.k.a. Bow Wow, has joined the cast of CSI: CYBER. The series will premiere during the 2014-2015 season on the CBS Television Network.

Moss will play hacker Brody "Baby Face" Nelson.  Nineteen going on 20, Nelson is a cyber-intrusion savant. He's been ordered by a judge to work with Special Agent Avery Ryan (Patricia Arquette) "on loan" to assist with a cyber case.  The stakes are simple: assist or go to prison.  Growing up without any parental guidance, Nelson joined "hacktivist" groups for his extended family.  His claim to fame is when he successfully hacked into the stock exchange and wired half a billion dollars to his bank account.  Nelson's series dilemma will be working for the Feds while trying to keep his fingertips out of the Deep Web, where he was groomed to be one of the most prolific hackers in the world.

"Bow Wow is a gifted young actor who will have the responsibility, through his character, to set an example for young people who watch the show to 'do what's right' even when you know 'nothing but wrong,'" said Anthony E. Zuiker, creator of the CSI franchise. "It will be a redemption story and a cautionary tale all wrapped into one. The role of Nelson required someone with deep acting chops and off-the-charts smarts. Shad Moss is a unique talent that possesses both."

Currently, Moss hosts the BET show "106 & Park," where he interviews R&B and hip-hop stars in front of a live audience.

For three seasons, Moss starred as Charlie in "Entourage." His additional television credits include guest starring roles in "Moesha," "The Steve Harvey Show," "Brothers Garcia," "Smallville" and "Ugly Betty."

Moss made his lead role debut in the feature film "Like Mike" in 2002.  His additional film credits include "Lottery Ticket," "Johnson Family Vacation," "Roll Bounce," "The Fast and the Furious: Tokyo Drift" and "Hurricane Season."

Given the nickname "Lil' Bow Wow" by hip-hop star Snoop Dogg, Moss earned a spot in the Guinness Book of World Records as the youngest rapper to have a #1 hit, with the 2000 song "Bounce with Me" at 13 years old.

Moss has released six albums, including Beware of Dog, Doggy Bag, Unleashed, Wanted, The Price of Fame and New Jack City II.  His new album, Underrated, is due out later this year.

CSI: CYBER is a drama inspired by the advanced technological work of real-life Cyber Psychologist Mary Aiken. The show revolves around Special Agent Avery Ryan who heads the Cyber Crime Division of the FBI, a unit at the forefront of solving illegal activities that start in the mind, live online, and play out in the real world. Patricia Arquette, James Van Der Beek, Peter MacNicol and Charley Koontz star. Carol Mendelsohn Ann Donahue, Anthony Zuiker, Pam Veasey, Jerry Bruckheimer and Jonathan Littman serve as executive producers. It is produced by CBS Television Studios in association with Jerry Bruckheimer Television.