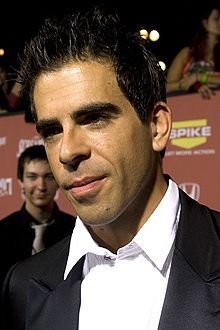 Netfix has recently been looking to establish itself as a legitimate creator of television programming.
First off it announced the return of Arrested Development and then it told the world that it had acquired a new series from the impressive minds of David Fincher and Kevin Spacey, entitled, House of Cards.
Now the online streaming outlet has taken a further humoungous stride in its attempts to compete with other cable television providers.
Deadline are reporting that Netflix are negotiating with Gaumont International Television for a 13-episode horror series called Hemlock Grove. 
Horror guru Eli Roth, the mastermind of both Hostel films, is working on the series which is based on an upcoming horror novel of the same name by Brian McGreevy.
The show will involve dark myths, adolescent decepetions, ravenous relationships, werewolfs lurking around and aims to examine what it means to be a monster.
McGreevy is adapting his own book for the show in conjunction with fellow screenwriter Lee Shipman. The pair are also working on a feature film entitled Harker, which is a reimagining of Dracula.
So there is plenty of horror to come from the duo in the near future. I bet they tell a damn scary bed time story too.