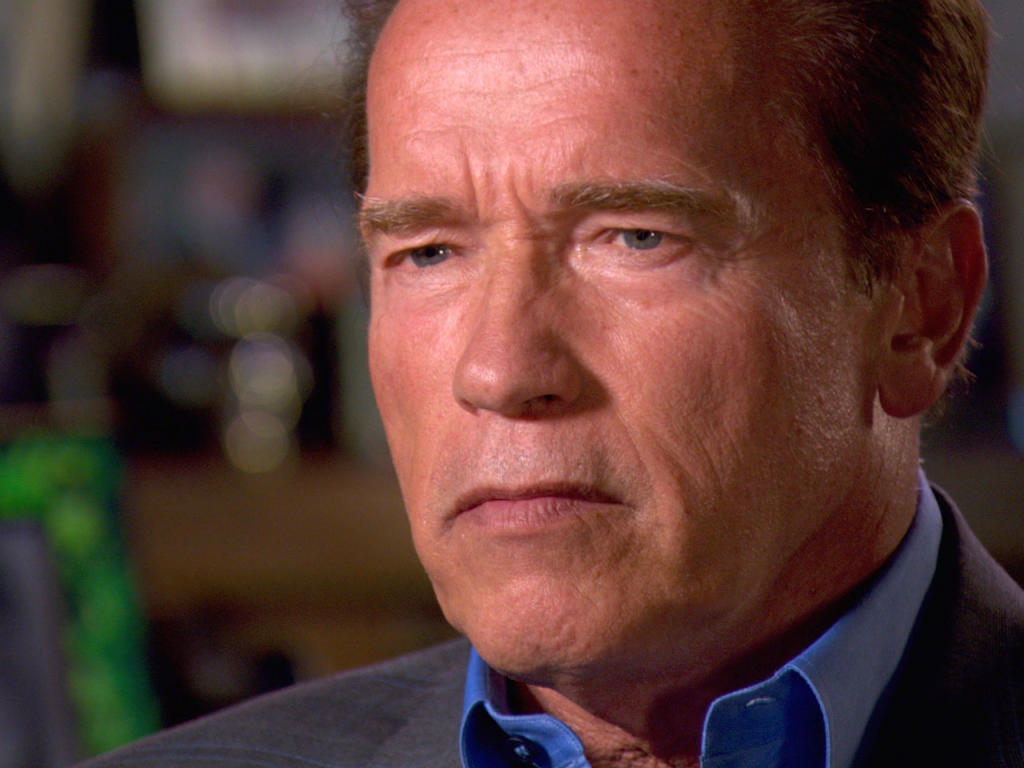 Arnold Schwarzenegger's autobiography, Total Recall, released today, to some tepid reviews. To promote the book, the film legend appeared on 60 Minutes last night and talked to correspondent Lesley Stahl about his decision(s) to cheat on his estranged wife Maria Shriver with the family's longtime housekeeper, which produced an illegitimate son. Schwarzenegger claims that it took him "five or six years" before he realized the child was his own.
"It just appeared to me there was something off, that he started looking like me," Schwarzenegger said. "So that's when I kind of got it ... it was never discussed. But, I mean, I put the things together here."
Arnold also revealed that he carried on numerous affairs, including one with Brigitte Nielsen, who was married to Sylvester Stallone in the 1980s.
He also admitted to not being honest with Shriver about other things, such as heart surgery (he had freaking heart surgery without telling his wife!!!) and running for governor (he waited to tell her until the last minute).
Today Arnold is taking it on the chin. Fellow Hollywood and media figures have been joking at his expense, including: