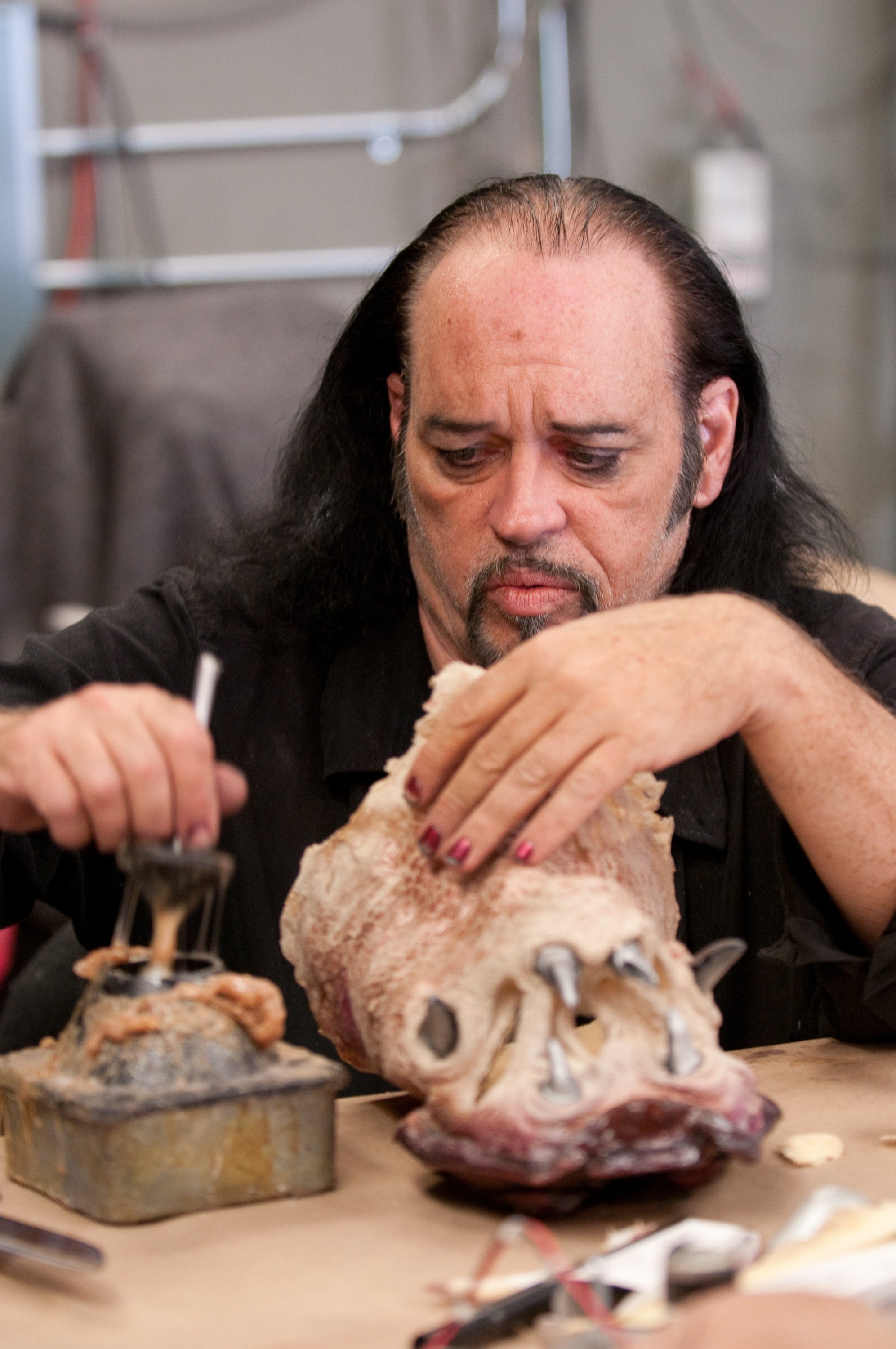 Syfy is getting ready to premiere its new docuseries Monster Man in March. With the success of Face Off, a docuseries that transforms "regular people" into movie characters and monsters as if they were appearing in a movie, it's only appropriate that the channel introducer a series exploring practical effects workshops.
Most people don't realize that movie theaters turn to one company to create bizarre creatures and aliens. Cleve Hall and the team at SOTA FX had a hand in a number of famous films including the "Friday the 13th" franchise. Hall's team includes his daughters Constance and Elora, ex-wife Sonja Maddox-Hall and his best friends Cindy Miller, Roy Knyrim and Johnny Saiko.
The premiere episode, "Seeing Double," shows director Sean Cunningham seeking a set of conjoined twins to "tear apart" in his next film. Another studio contacts the crew to create a two-headed shark. Some may think that it's simply a drawing come to life, but the crew goes out to find inspiration for some characters to make sure they create the exact details of the required creatures. For example, Hall swims with sharks before creating the double-headed monster.
Monster Man premieres March 14 at 11 p.m., but will move to its permanent time slot Wednesday March 21 at 10 p.m. TV critics say this show has the ability to be as moving and successful as "Face Off." Will you be tuning in?