Known as Black Friday, the day after Thanksgiving has been officially recognized as the busiest shopping day of the year for many years now. That means there will be approximately a bazillion of our fellow hairless apes running roughshod throughout your nearest Walmart, pushing and shoving and pulling knives as they battle over the hottest deal.
Do you really want to deal with hordes of crazed shoppers after spending the previous day locked up with hordes of crazed relatives? I didn't think so. Instead of subjecting yourself to such a hellish torment, here's an idea: do your Black Friday shopping online, then sit back and enjoy the various seasonal specials and marathons available on television.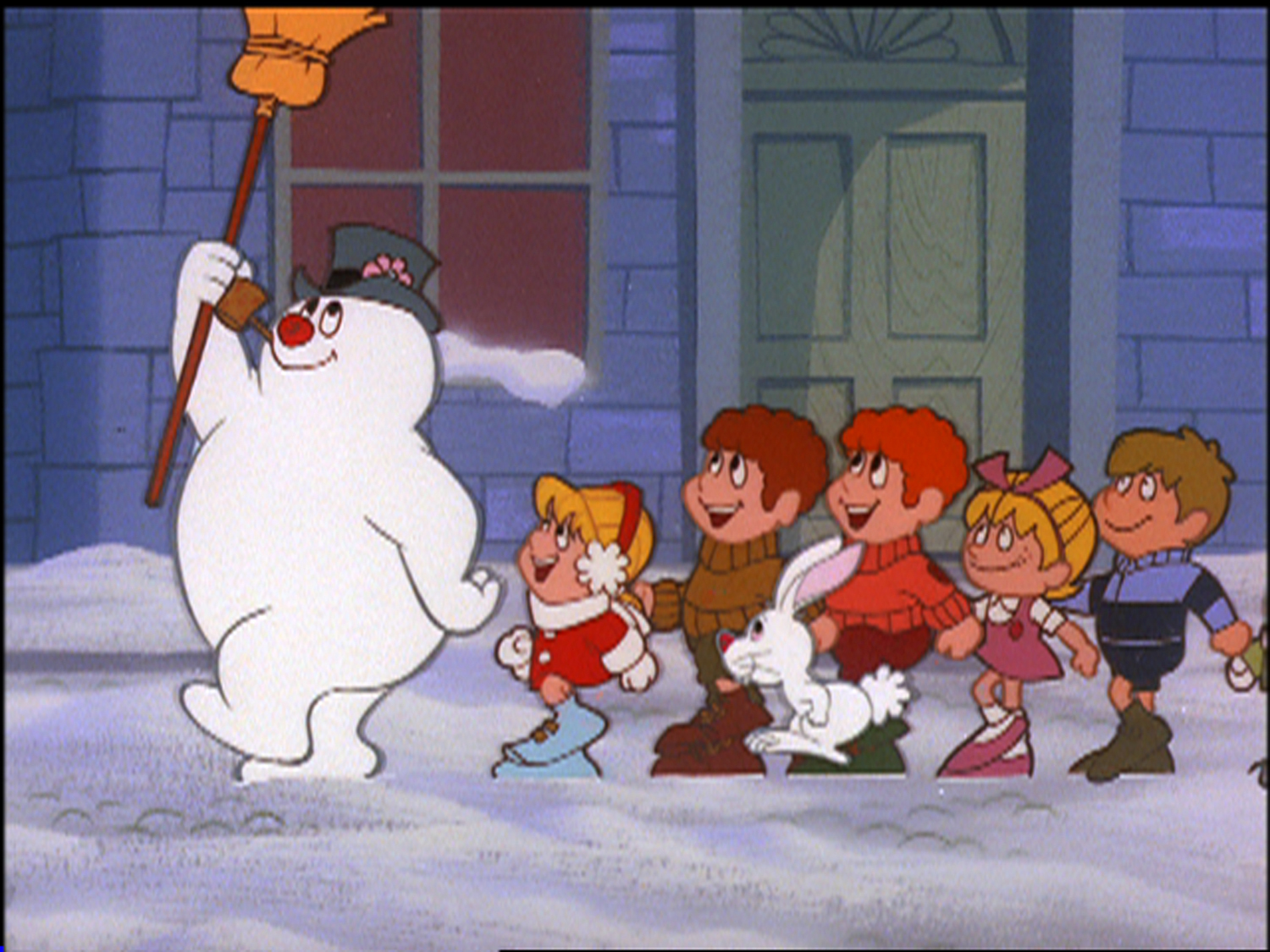 To help you celebrate your holiday Friday, here is the second half of our Thanksgiving TV Rage Guide:

- Now that Thanksgiving Day has come and gone, it's time to start stuffing yourself with Christmas spirit, whether you're hungry for it or not. The "naughty or nice" list on Friday night includes the classic 1969 animated special Frosty The Snowman on CBS at 8:00 PM, followed by 1992's not-so-classic sequel Frosty Returns at 8:30. The Eye network continues the yuletide cheer at 9 PM with the adorable Hoops & Yo-Yo Ruin Christmas, and then everybody's favorite underwater denizens ring in the holiday season at 9:30 on It's A SpongeBob Christmas. John Goodman pulls double duty that night, as he voices the titular snowman in Frosty Returns as well as Santa Claus in the SpongeBob special.

- How about a Peanuts special that you haven't already seen a hundred times? FOX has just the thing for you at 8:00 PM in the form of Happiness Is A Warm Blanket, Charlie Brown, making only its second holiday appearance after its 2011 premiere. Last year, the brand-new special aired on Turkey Day head-to-head against ABC's broadcast of A Charlie Brown Thanksgiving, forcing viewers to choose sides. This year, FOX made the sensible decision to put it on Friday instead.

- Like a teenager forced to sit at the kids' table, desperate to prove he belongs with the adults, The CW has a couple of its own holiday specials. The festivities begin at 8:00 PM with Grandma Got Run Over By A Reindeer, an animated feature based on the popular song which first aired on The WB in 2000. At 9 PM, Harry Connick Jr. provides narration and original music in his 2005 3D-animated special The Happy Elf.

- If you didn't get your fill of television series marathons on Thanksgiving Day, Friday offers a wide selection as well. On the scripted side, ESPN Classic has the family favorite Friday Night Lights from 1:00–11:00 PM, including the tear-jerking series finale. Revisit the first season of Fringe from 10:30 AM until 2:30 AM Saturday on Science, or check out Chiller between 6 AM and 5 PM for the mid '90s vampire-detective drama Forever Knight. For something more wholesome, TV Land will feature another mini-marathon of The Andy Griffith Show from 4–9 PM.

- SOAPnet will present a five-hour Beverly Hills 90210 marathon entitled "Kelly & Dylan: Heating Up The Holidays," beginning at 8:00 PM. Slightly less steamy, a CSI marathon will overtake Cloo from 6 PM until 3 AM Saturday. Turning to unscripted series, Oxygen starts the day bright and early with 12 straight hours of America's Next Top Model, kicking off at 8:00 AM, while Bravo gets into the reality game with a Millionaire Matchmaker marathon from noon until 2:30 AM early Saturday.

How will you be spending your Black Friday?