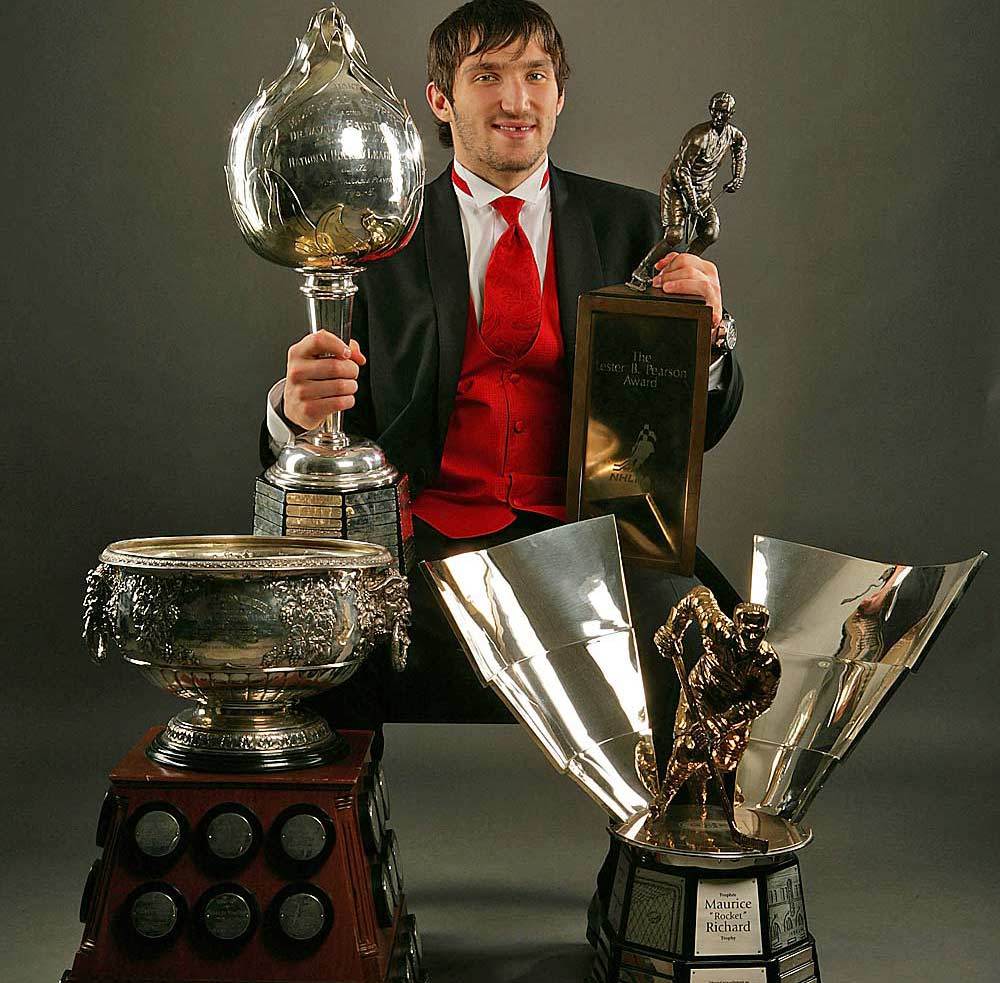 The National Hockey League has decided to throw a curveball at everyone (terrible mixing of sports there, I realize. Forgiveness, please) and change how it awards its end-of-season awards.
Beginning this year, the NHL will conduct two televised specials that will present the awards. In the past, the league has done award shows similar to the Emmys or ESPY awards. 
The new shows will air during the Stanley Cup Finals. 
The awards will be presented in collaboration with NBC Sports Group, CBC's Hockey Night in Canada and the NHL Network. The National Hockey League Players's Association signed off on this move.
The first will air on the eve of Game 2 of the Finals and be held on the NHL Network. During it, the winners of the Bill Masterton Memorial Trophy, Frank J. Selke Trophy, Jack Adams Award, King Clancy Memorial Trophy, Lady Byng Memorial Trophy, Mark Messier NHL Leadership Award, NHL Foundation Player award and NHL General Manager of the Year Award will be revealed.
The second event will air leading into Game 2 of the Stanley Cup Finals and be on both NBC and CBC. That special will announce the winners of the Calder Memorial Trophy, Hart Memorial Trophy, James Norris Memorial Trophy, Ted Lindsay Award and Vezina Trophy. 
The award nominees  are:
BILL MASTERTON MEMORIAL TROPHY (Perseverance and dedication to hockey)
Sidney Crosby, Pittsburgh Penguins
Josh Harding, Minnesota Wild
Adam McQuaid, Boston Bruins
CALDER MEMORIAL TROPHY (Top rookie)
Brendan Gallagher, Montreal Canadiens
Jonathan Huberdeau, Florida Panthers
Brandon Saad, Chicago Blackhawks
FRANK J. SELKE TROPHY (Top defensive forward)
Patrice Bergeron, Boston Bruins
Pavel Datsyuk, Detroit Red Wings
Jonathan Toews, Chicago Blackhawks 
HART MEMORIAL TROPHY (Most valuable player to his team) 
Sidney Crosby, Pittsburgh Penguins
Alex Ovechkin, Washington Capitals
John Tavares, New York Islanders 
JACK ADAMS AWARD (Top head coach)
Bruce Boudreau, Anaheim Ducks
Paul MacLean, Ottawa Senators
Joel Quenneville, Chicago Blackhawks 
JAMES NORRIS MEMORIAL TROPHY (Top defenseman)
Kris Letang, Pittsburgh Penguins
P.K. Subban, Montreal Canadiens
Ryan Suter, Minnesota Wild
LADY BYNG MEMORIAL TROPHY (Best sportsmanship, gentlemanly conduct and ability)
Patrick Kane, Chicago Blackhawks
Matt Moulson, New York Islanders
Martin St. Louis, Tampa Bay Lightning 
MARK MESSIER NHL LEADERSHIP AWARD PRESENTED BY BRIDGESTONE
Daniel Alfredsson, Ottawa Senators
Dustin Brown, Los Angeles Kings
Jonathan Toews, Chicago Blackhawks
NHL GENERAL MANAGER OF THE YEAR AWARD
Marc Bergevin, Montreal Canadiens
Bob Murray, Anaheim Ducks
Ray Shero, Pittsburgh Penguins
TED LINDSAY AWARD (Most outstanding player as voted by members of the NHLPA)
Sidney Crosby, Pittsburgh Penguins
Alex Ovechkin, Washington Capitals
Martin St. Louis, Tampa Bay Lightning 
VEZINA TROPHY (Top goaltender)
Sergei Bobrovsky, Columbus Blue Jackets
Henrik Lundqvist, New York Rangers
Antti Niemi, San Jose Sharks