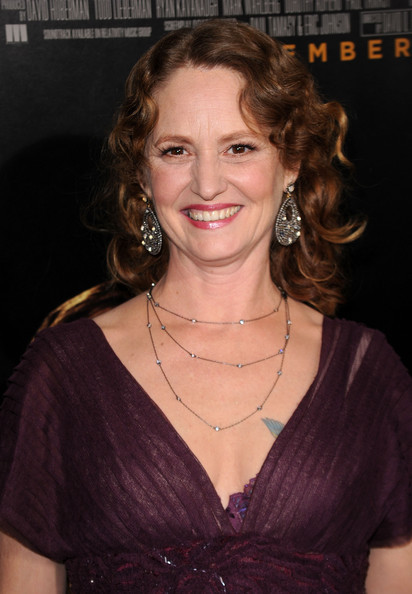 Oscar winning actress Melissa Leo has landed a role as a not-so-nice nurse on the new Fox event series Wayward Pines. Based on the best-selling novel of the same name by Blake Crouch, Wayward Pines is hailing from the talents of Chad Hodge and the always mysterious M. Night Shyamalan.
Wayward Pines will be a 10-episode drama centering on Secret Service agent Ethan Burke, played by Matt Dillon. Burke is on a mission in the small town of Wayward Pines, Id.: Find the location of two missing federal agents. However, Burke soon learns that his investigation will not be an easy ride, and he turns up more questions than answers.
Leo has been cast as Nurse Pam, an intense and unpredictable nurse who takes care of Ethan when he wakes up one day and finds himself in the Wayward Pines hospital. Nurse Pam does not seem to take her oath to 'do no harm' very seriously though (why do nurses have to be so mean in TV and movies?).
Wayward Pines will be Leo's first small-screen spot following the end of her HBO series, Treme, whose upcoming fourth season will be its last. Leo won an Oscar for her supporting actress role in The Fighter, and was nominated for lead actress for her role in the 2008 film Frozen River.
I am looking forward to watching Wayward Pines when it debuts on Fox in 2014; will you be checking in as well?