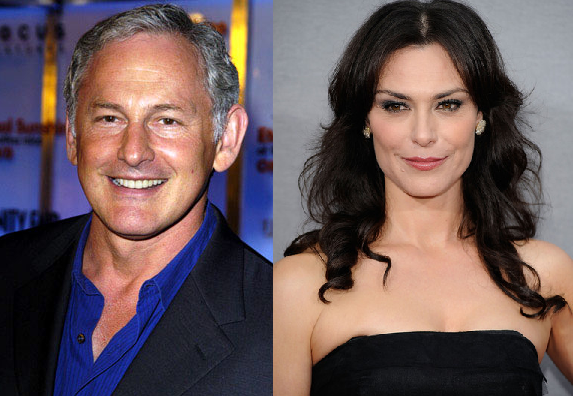 Hallmark Channel has cast two more very talented individuals in its original movie, The Hunters, which is already boasting an impressive line-up of stars. Victor Garber (Argo) and Michelle Forbes (The Killing) will star in the network film, which will premiere on television on October 25th.
The film sounds like an enchanting and entertaining look into a much loved fairy tale. Based on the comic book Mirror, Mirror by Joshua Williamson, The Hunters will be part of the new Walden Family Theatre series which will air movies on Friday nights. The story will delve into the word on Snow White, but this time, it will not revolve around the pale beauty. Instead, the magical mirror from Snow White takes centre stage. The Flynn brothers, played by Robbie Amel l and Keenan Tracey, are on a journey to find their parents (Dan Payne and Michelle Forbes), without any clue that their parents are very important hunters and protectors in this world. Carter and Jordyn Flynn work to protect powerful fairy tale artifacts, the magical mirror included, from those who wish to use them for their own selfish gains.
The Flynn brothers learn of their parent's true jobs, and soon after find that their close family friend Mason (Garber) is set on getting the mirror and using it for his own gains. The brothers must find and help their parents protect the magical mirror before Mason carries out his evil plan.
I, for one, am very excited about this project and the rest of the Walden Family Theatre series. There is sometime about a good wholesome family movie that makes me feel all warm and fuzzy inside.