Netflix subscribers have another original series to look forward to, as the streaming service has unveiled the trailer for its next series endeavor "Orange is the New Black."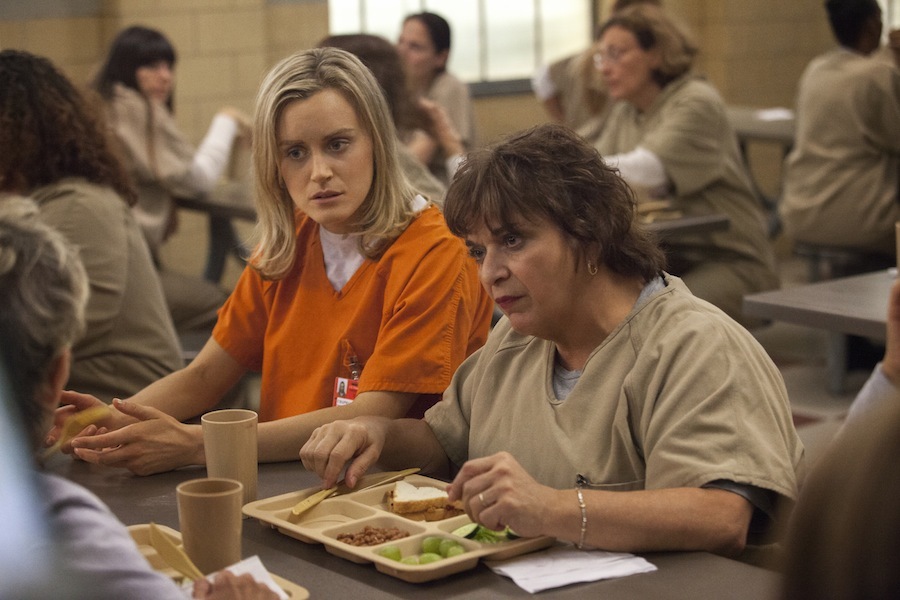 The series is adapted from Piper Kerman's memoir "Orange is the New Black: My Year in a Women's Prison," following a young woman whose idyllic New York life is interrupted when her past comes back to haunt her. Taylor Schilling stars as Piper Chapman, a woman sent to prison due to her relationship and participation with a drug runner ("That '70s Show"'s Laura Prepon) over ten years prior, leaving her fiance ("American Pie"'s Jason Biggs) behind to serve her sentence.
As the trailer sums up nicely, the transition is less than smooth, with the new inmate facing abusive prison guards, hostile fellow inmates, and unwanted female suitors. The series is the latest project from "Weeds" creator Jenji Kohan, a showrunner with plenty of experience with female protagonists getting caught up in the criminal experience.
Deadline reports that Netflix executives are extremely high on the new series, with a second season already being seriously discussed. "With 'Orange Is the New Black,' Jenji Kohan has created a dramatic yet deeply funny world populated with unforgettable characters and no-holds-barred humor set against the backdrop of a women's prison," said Netflix chief content officer Ted Sarandos. "Jenji is one of the most fearless voices in television and we are proud to share her uncompromising vision with Netflix members."
"Orange is the New Black" drops on Netflix July 11th. Check out the (slightly NSFW) trailer below and let us know what you think! All I know is they had me hooked with the Rilo Kiley song -- will you be tuning in?