There are just some actors who have the ability to star in everything, so why not write a monthly feature about those talented TV stars? This monthly feature, which stemmed from 'The Many Faces of Mark Pellegrino,' focuses on those talented entertainers that have a knack for appearing all over the small screen. For September, I've chosen to focus on Annie Parisse who has the ability to play some of the most kickass female characters on television.
The first time I saw Parisse illustrate her acting chops was alongside Kate Hudson and Matthew McConaughey in 'How to Lose a Guy in 10 Days.' She's surely come a long way since playing the girly best friend, and never did I think I'd be seeing Parisse portray some tough characters on the small screen. Let's check out a few of her TV roles and the many faces that are Annie Parisse. Warning: some spoilers are ahead!
1. Debra Parker on 'The Following'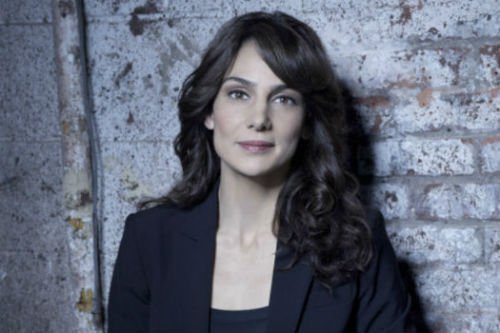 Like many characters on FOX's 'The Following,' fans didn't know if they could trust FBI Agent Debra Parker. After all of the investigations, murders, blood and lies, it turned out that yes, Parker (who grew up in a cult similar to Joe Carroll's twisted group of followers) could be trusted. It took me awhile to like Parker, but when she met her demise, I was saddened to see her go.
2. Kara Stanton on 'Person of Interest'


Former CIA operative and ex-partner to Mr. Reese aka John aka "The Man in the Suit," Kara Stanton was one tough lady I wouldn't want to mess with. From almost killing John multiple times to teaming up with shady man Greer to almost finding out Harold's identity, Kara's short time on 'Person of Interest' was full of intrigue.
3. Andy on 'Rubicon'


AMC's 'Rubicon' might have only lasted for one season, but Parisse scored a seven-episode run on the series as Andy. Not only did she play Will Travers' mysterious neighbor, but she also played his love interest and a woman who encompassed a sense of adventure. I never watched the show, but I have a feeling she did the character justice.
4. Daphne on 'The Big C'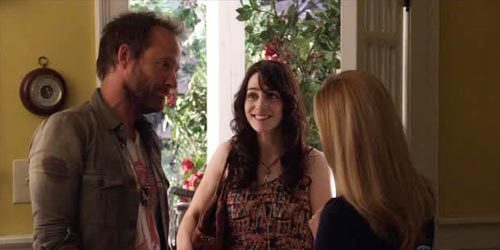 For one episode, Parisse fans and 'The Big C' audience enjoyed the character of Daphne. Once again, Parisse played the girlfriend of one of the main characters, and this time around it was John Benjamin Hickey's Sean. Fans might remember the episode as the one where Cathy threw the dinner party.
5. Lena Basilone on 'The Pacific'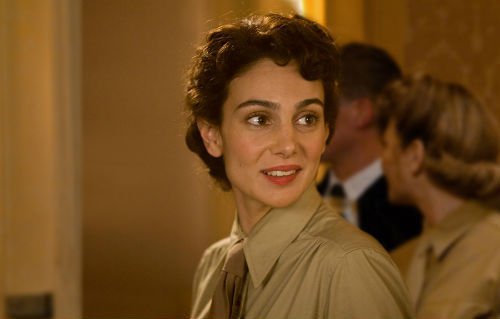 Parisse can really rock the World War II look, don't you think? As Lena Basilone nee Riggi in the HBO miniseries 'The Pacific,' Parisse portrayed a woman who went above the female stereotypes and joined the Marines. Now, she never saw combat and only managed kitchen duties, but she still demonstrated female independence. Despite her strong and tough exterior, Lena slowly let her guard down fell in love with John Basilone.
6. Teresa Rusk on 'Fringe'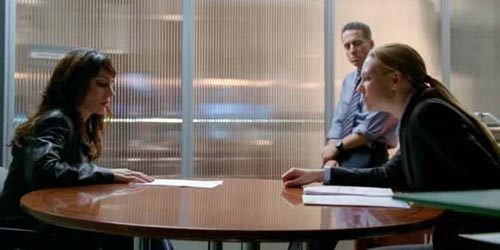 Parisse also showed off her acting talents in FOX's hit series 'Fringe,' where she played Teresa Rusk in Season 2. As 'Fringe' fans know, the show is quite extraordinary, and Teresa definitely fit in. Let's just say she tried to escape her abusive husband, but he came back as a ghost and even possessed a body.
7. Alexandra Borgia on 'Law & Order'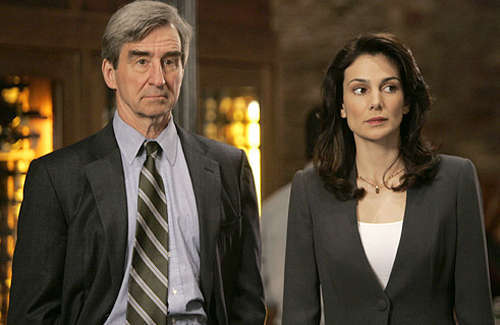 Parisse is probably most recognized for her role on the long-running drama 'Law & Order,' where she played Assistant District Attorney Alexandra Borgia. Like her character on 'The Following,' Parisse lasted shortly as the ADA (34 episodes, to be exact), before getting killed off in a brutal fashion.
8. Sarah on 'Friends'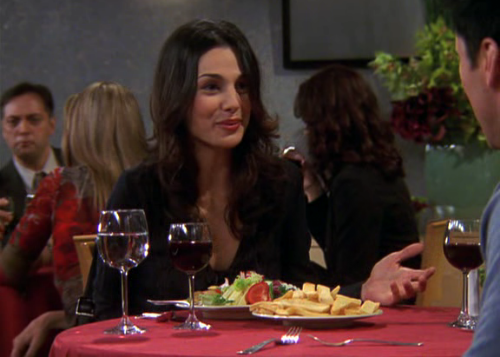 Joey doesn't share food! Yes, in the episode 'The One with the Birth Mother,' Parisse played one of Joey Tribbiani's dates and friend to Phoebe Buffay. Joey might have found her pretty, but that still didn't mean he wanted her eating off of his plate. Both dates ended terribly, and after giving Sarah a talk about how he didn't share food, he ended up eating her entire dessert while she was away from the table. He didn't regret it one bit.
9. Julia Lindsay on 'As the World Turns'


Like a lot of actors and actresses, Parisse got her start on the daytime soap opera 'As the World Turns.' In the role of Julia Lindsay, Parisse showcased her crazy side by portraying a young  woman living a complicated life. Parisse was so convincing that she was nominated for a Daytime Emmy Award in 2001 for Outstanding Younger Actress in a Drama Series.
What's your favorite Annie Parisse role?
Amanda Schull < Previous | Next > Titus Welliver