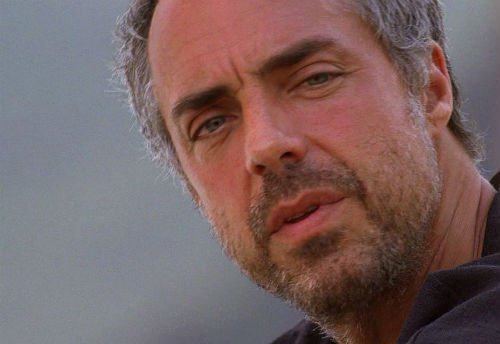 There are just some actors who have the ability to star in everything, so why not write a monthly feature about those talented TV stars? This monthly feature, which stemmed from 'The Many Faces of Mark Pellegrino,' focuses on those talented entertainers that have a knack for appearing all over the small screen. For October, I've chosen to focus on the incomparable Titus Welliver. What can't this man do?
From 'Lost' to 'The Good Wife' to 'Supernatural' to 'Sons of Anarchy,' Welliver has popped up all over the small screen. Not only is Welliver's acting resume lengthy, but it's also full of some top-notch roles. Here are a few (and I mean a few, since this man has starred in basically everything) of Welliver's roles. Are you ready to get acquainted with the many faces that are Titus Welliver? Warning: some spoilers follow!
1. The Man in Black on 'Lost'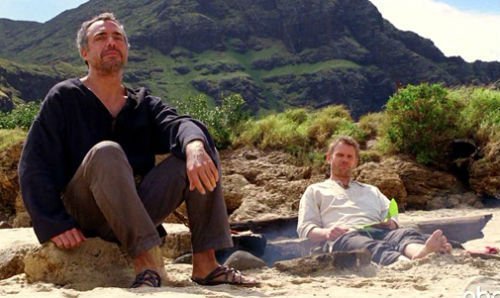 On one of the most complicated series of the small screen, Welliver was lucky enough to portray the infamous Man in Black aka the Smoke Monster aka Jacob's brother on 'Lost.' From manifesting himself as deceased people, like John Locke, Welliver pulled off the role beautifully. Can you really imagine anyone else as the Man in Black? I didn't think so.
2. Glenn Childs on 'The Good Wife'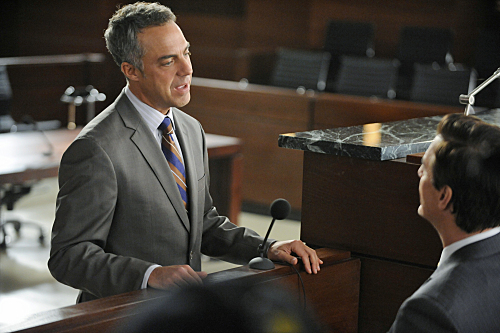 'The Good Wife' is one current drama that houses a slew of successful actors. From Julianna Margulies to Christine Baranski to Josh Charles, the CBS series is full of talent, including Welliver. As Attorney Glenn Childs, Welliver went to all ends of the Earth to make Peter and Alicia Florrick's lives a living hell.
3. Silas Adams on 'Deadwood'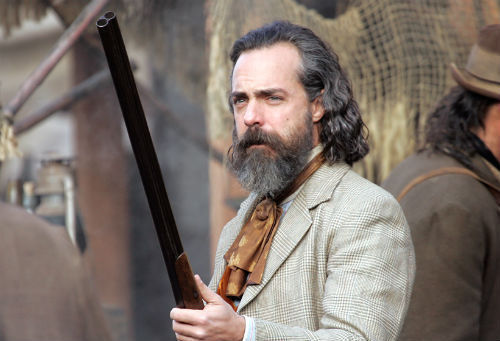 At first glance, the above photo looks nothing like Welliver, but it is. The image depicts him as Silas Adams on 'Deadwood.' For 27 episodes, Welliver portrayed Silas aka the bagman from Yankton, in the HBO series. Not only was he the bagman for the corrupt Clagett, but he also turned his back on the magistrate by slicing his throat.
4. Jimmy O'Phelan on 'Sons of Anarchy'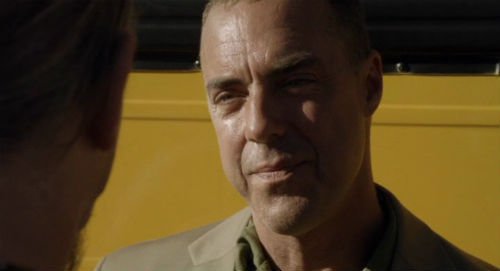 Welliver embraced his Irish side in FX's 'Sons of Anarchy' as Jimmy O'Phelan. Excuse me, I mean Jimmy O! During Season 3, Jimmy O was an antagonist (Welliver as a villain? No way!) who sold guns to SAMCRO. Let's just say his luck ran out in the Season 3 finale. Remember that scene between him and Chibs?
5. Senator Terrence Pratt on 'White Collar'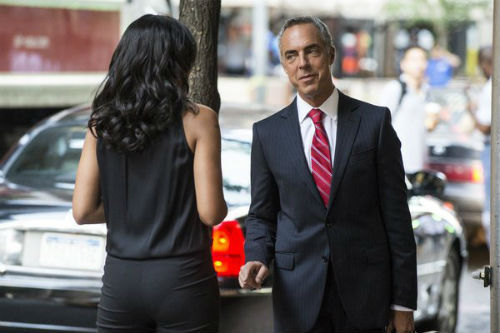 Once again, Welliver welcomed his villainous side with open arms as Senator Terrence Pratt on USA's 'White Collar.' As a corrupt U.S. Senator, Pratt had some bad history with Neal's dad, James Bennett. Well, as bad as Pratt was, at least he didn't frame good guy Peter, like Neal's dad.
6. Randall Meade on 'Touch'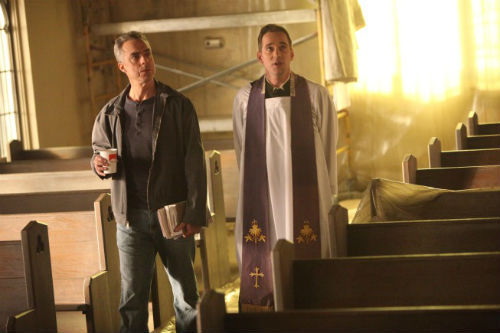 On the short-lived Kiefer Sutherland drama 'Touch,' Welliver came on as lottery winner Randall Meade. Like pretty much everything else on the show, there was more to the winning numbers. Oh, and despite winning some major moolah, Meade had other issues to deal with, like the fact that he left Martin Bohm's wife to die in the World Trade Center during the 9/11 attacks.
7. Farley Kolt on 'Grimm'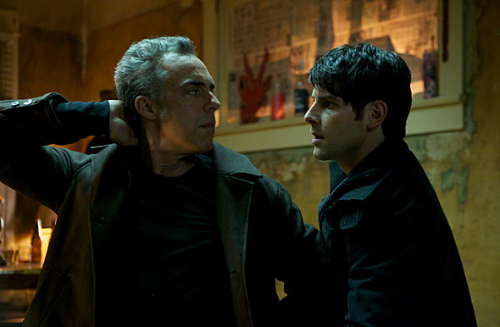 Welliver decided to embrace his supernatural side on NBC's 'Grimm.' In one episode, Welliver's character, Farley Kolt (aka a Wesen called a Steinadler), caused Nick, the Grimm, quite a mess. Farley was also responsible for bringing those powerful Coins of Zakynthos into play. Oh, and Farley also was engaged to Nick's Aunt Marie. Drama!
8. Roger/War on 'Supernatural'


When he's in character, it's hard to wipe that smirk off Welliver's face (as you can see above). On The CW's 'Supernatural,' he portrayed Roger, or War, one of the Four Horsemen of the Apocalypse. Don't worry, Sam and Dean took care of War in the traditional Winchester "Family Business" manner.
9. Dominic Barone on 'Suits'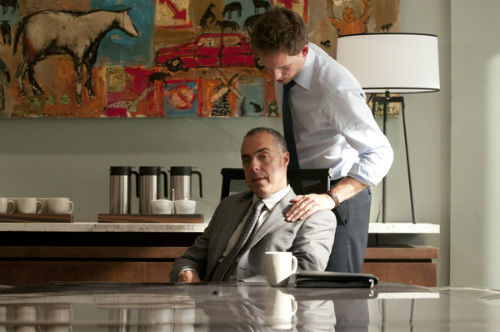 Welliver channelled his legal roots as Dominic Barone on 'Suits' Season 1. As the lead engine designer for McKernon Motors, Dominic worked with Harvey and Mike to become the next CEO of the company. Despite seeing Harvey as a jerk, he went along with the plan to save the company and its workers.
10. Agent Blake on 'Agents of S.H.I.E.L.D.'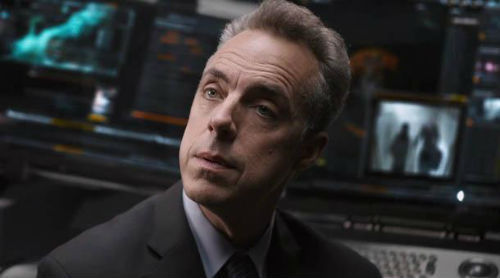 You might be thinking, "Welliver hasn't been on 'Agents of 'S.H.I.E.L.D.,'" and you're right. Welliver will reprise his role of Agent Blake, who he first portrayed in Marvel's featurette 'Item 47.' You can catch Welliver as Agent Blake on the Nov. 5 episode titled "FZZT."
What's your favorite Titus Welliver role?
Annie Parisse < Previous | Next > Annie Wersching