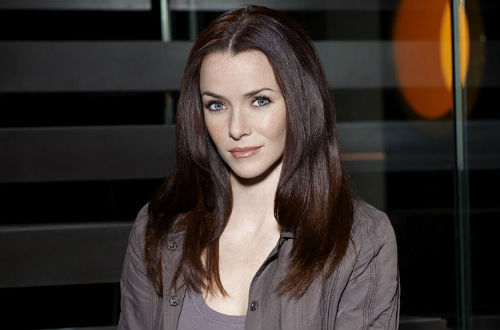 There are just some actors who have the ability to star in everything, so why not write a monthly feature about those talented TV stars? This monthly feature, which stemmed from 'The Many Faces of Mark Pellegrino,' focuses on those talented entertainers that have a knack for appearing all over the small screen. For November, I've chosen to focus on the talented Annie Wersching. Seriously, this dynamite redhead can be found on every network.
At the moment, she might not have a series regular role on the small screen, but that doesn't mean Wersching isn't working hard for the money. She is one actress that nabs guest spots on a variety of shows, including '24,' 'NCIS,' 'Revolution' and, most recently, 'Castle.' Let's see what else the actress can do by getting acquainted with the many faces that are Annie Wersching. Warning: some spoilers follow!
1. Renee Walker on '24'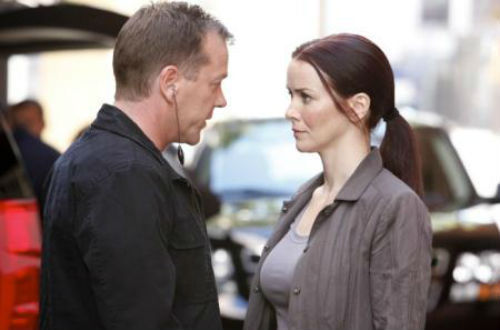 What is considered probably her most memorable role, Wersching will always be remembered for playing Renee Walker on FOX's '24.' She might have only appeared in 37 episodes, but she definitely left her mark as an FBI special agent and helper of the CTU. Oh, and how could we forget the great love scene between her and Mister Jack Bauer? Yeah, that's one for the record books.
2. Dr. Kelly Niemann on 'Castle'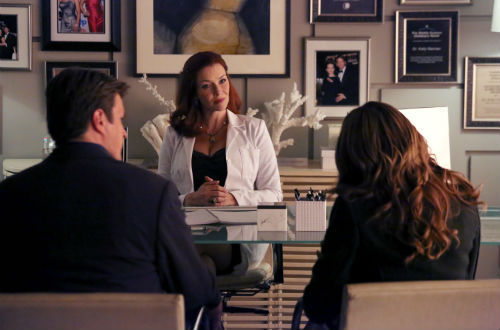 Most recently, Wersching popped up on ABC's 'Castle' as Dr. Kelly Niemann. As a plastic surgeon, Dr. Niemann transformed two patients to resemble Esposito and Lanie. Talk about a creepy role. Also, the way the episode ended means there is a good chance Wersching will return as Dr. Niemann. I have a feeling Castle and Beckett will have a lot of questions for her.
3. Emma on 'Revolution'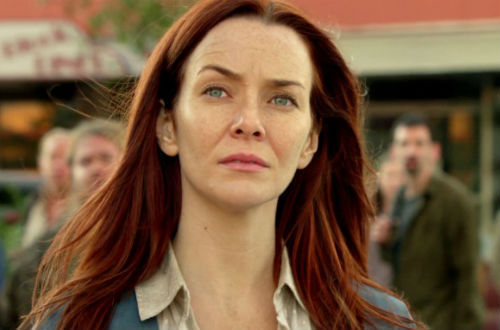 Talk about a short-lived role. On NBC's 'Revolution,' Wersching had a long history and strong connection with both Miles and Monroe, as Emma. Not only did she date Miles back in the day, but she also cheated on him with his best friend Monroe. Talk about high school drama! In addition to some heated drama, secrets were also gushed. Oh, you know, like Emma gave birth to Monroe's baby! Too bad her demise came before she could tell Monroe more about his son.
4. Alison Jones on 'Dallas'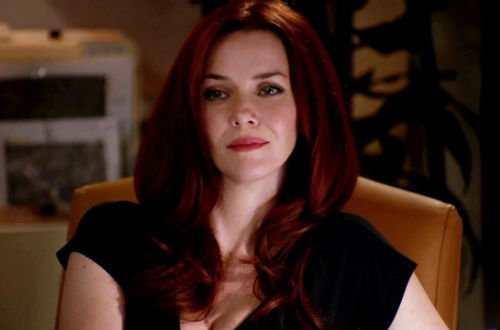 When you get to stare at Jesse Metcalfe all day and "get it on" with Josh Henderson, I'd say its a pretty good day at work. That's exactly what happened to Wersching as Alison Jones on TNT's 'Dallas.' Not only did she get help Christopher with his eco-friendly race car, but she was also caught in a naughty act -- with John Ross -- and all thanks to the scheming of Christopher and John Ross. Typical Ewing men!
5. Nicole Mateo on 'Rizzoli & Isles'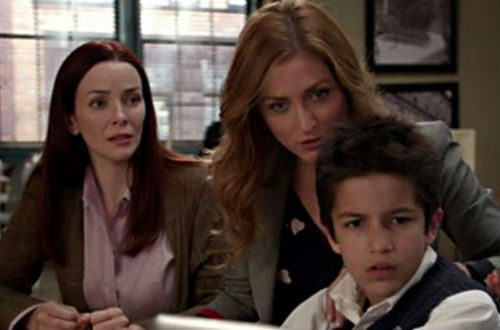 Before 'Dallas,' Wersching appeared on another TNT drama. On 'Rizzoli & Isles,' she portrayed Nicole Mateo, an old friend of Jane Rizzoli's from her Drug Unit Control days. In addition to the usual investigations and interrogations conducted by Jane, Maura and the rest of the team, the episode focused on Nicole and her daughter who was abducted.
6. Deputy District Attorney Gail Walsh on 'NCIS'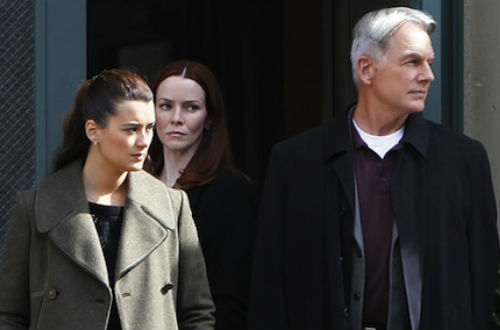 Despite having minor chemistry with Tony DiNozzo, Wersching's character on 'NCIS' was not as innocent as she first seemed. As the Deputy District Attorney, she needed the help of NCIS to help track down a missing witness for an upcoming murder case, but let's just say some of her motives were a little fishy. Who doesn't like watching Wersching play a more shady character?
7. Amelia Joffe on 'General Hospital'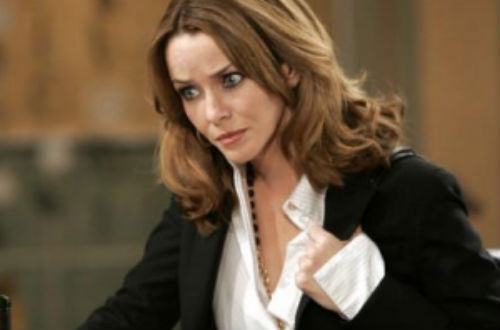 In 2007, Wersching showcased her soap opera skills by appearing as Amelia Joffe on ABC's drama 'General Hospital.' She definitely brought even more drama and sex appeal to the daytime show. Once again, Wersching was lucky enough to spend most of her scenes with another small screen hottie aka Sonny Corinthos, in addition to seeking revenge for her father's death.
8. Susan Thompson on 'Supernatural'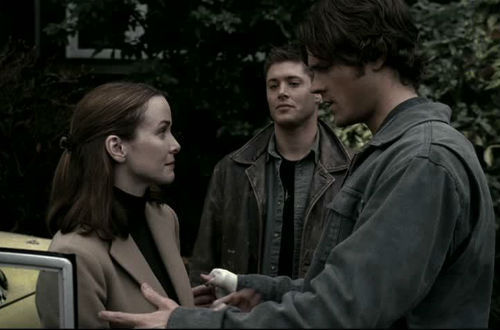 What do you get when you combine Sam and Dean Winchester, a creepy little girl ghost, mysterious deaths at an inn, a room filled with dolls and an old woman kept in the attic? You get the 'Supernatural' episode starring Wersching. In addition to dealing with an evil ghost on the loose, she also had to watch Sam save her little girl from drowning in the swimming pool.
9. Margaret on 'Angel'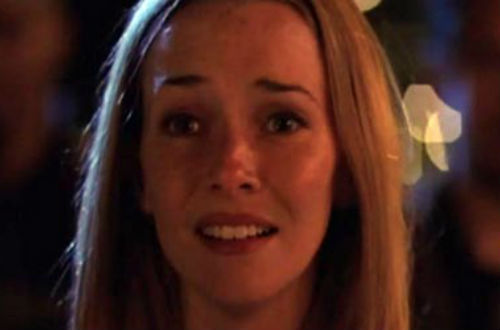 This is one time we get to see Wersching as a blonde. In 2003, she starred as Margaret in an episode of 'Angel.' She was one of many people who fell under Jasmine's, played by the extremely talented Gina Torres, spell by becoming a Jasmine follower. So, what are your thoughts? Do you prefer Wersching as a blonde or a redhead?
10. Dr. Kate Gordon on 'Touch'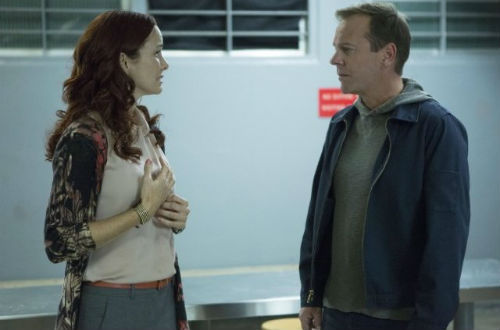 Jack and Renee reunite! That's right, Wersching starred in an episode of the short-lived FOX series 'Touch,' where she had the opportunity to once again star beside Kiefer Sutherland. As Dr. Kate Gordon, a family therapist, Wersching helped Sutherland's character with his quest. I'm pretty sure these two will always be referred to as Jack and Renee, especially if they're on screen together.
What's your favorite Annie Wersching role?
Titus Welliver < Previous | Next > Sebastian Roché