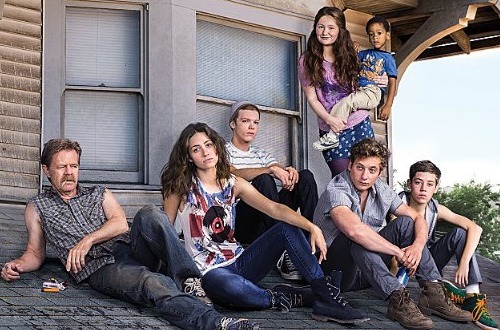 As part of a clever publicity move, Showtime has decided to make the season premiere episodes of 'Shameless,' 'Episodes,' and 'House of Lies' available for free online ahead of their planned premieres this Sunday night — which means you could be watching them RIGHT NOW!
This serves as a smart business plan on many different levels. For one, it's a great way to keep dedicated viewers excited for the return of some of the network's original programming as well as entice new people to think about subscribing.
But, most importantly, it helps take some of the pressure off TV fans who could be seriously stressing over what to watch during Sunday night's rather jam-packed schedule — which piles the Golden Globes, HBO premieres ('Girls,' 'True Detective'), Showtime premieres, and a slew of other great programming ('The Good Wife,' Downton Abbey,' 'Revenge,' etc.) all into one small block of hours.
This leaves fans with the difficult dilemma of deciding what to watch and what to save for later — a true 'Sophie's Choice' situation for any hardcore TV lover. Frankly, we're exhausted just thinking about it. So by premiering these shows early, Showtime is really helping to alleviate some of that anxiety.
The only possible downside could be that the network tends to edit its online versions, meaning that swearing and other adult content will be shown at a very minimum level. But hey, it's certainly better than nothing at all.
Check out the full-length premiere episodes of all three shows below and enjoy the bevy of Showtime goodness. Sure, you could always tune in for the actual premiere on Sunday, Jan. 12 starting at 9/8c, but why wait when it's already right here for the taking! Enjoy!
'Shameless' Season 4 Premiere:
'Episodes' Season 3 Premiere:
'House of Lies' Season 3 Premiere: