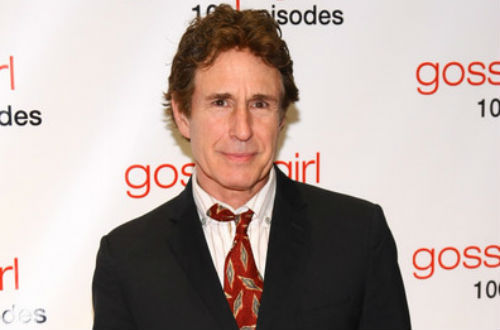 In addition to all of the other news we've been reporting, here are a few entertainment and TV headlines you might have missed:
-TNT's new action-drama pilot 'Agent X,' starring Sharon Stone, is also welcoming 'Gossip Girl's John Shea as President of the United States. A Southern politician, and now POTUS, Eckhart works side by side with Stone's Vice President Natalie Maccabee.
-The 72nd Golden Globe Awards will air Sunday, Jan. 11, with funny ladies and former hosts Tina Fey and Amy Poehler in tow.
-Cinemax's drama 'Blanco' is welcoming a slew of actors, including 'Prison Break's Amaury Nolasco, 'Copper's Franka Potente, 'House of Cards' Sebastian Arcelus, 'Orange Is the New Black's Elizabeth Rodriguez and 'Boardwalk Empire's Erik LaRay Harvey. The potential series focuses on an uptown gangster aka "Blanco," played by 'Evil Dead's Shiloh Fernandez.
-Young actress Grace Victoria Fox has scored her very first role, The Hollywood Reporter revealed earlier today. She is set to recur on CBS' 'Under the Dome,' where she'll play the "lithe, mysterious, beautiful and almost regal Melanie, who catches the eye of Joe (Colin Ford)."
-Nick Cannon is returning to the small screen with a 'Drumline' sequel. VH1 welcomes the TV movie, titled 'Drumline: A New Beat,' with Cannon set to co-star and executive produce.
-Casey Wilson and June Diane Raphael's NBC pilot 'Mason Twins' has found its other lead in Erinn Hayes ('Childrens Hospital'). She will portray Lizzie, fraternal twin to Raphael's Pender. After 15 years apart, and Lizzie's perfect city life goes kaput, the sisters reconnect, but it's not all sunshine and rainbows.