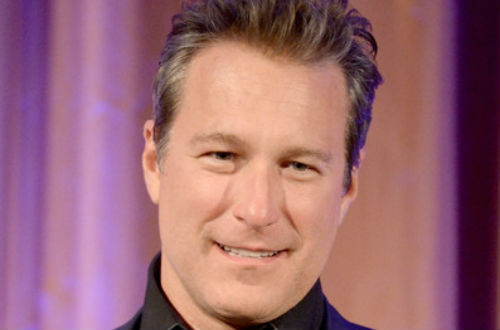 Are you ready to rock? John Corbett is.
The 'Parenthood' and 'Sex and the City' alum has just been cast in the upcoming FX rocker comedy pilot from Denis Leary, entitled 'Sex&Drugs&Rock&Roll.'
Written, produced and starring Leary, popular for his other FX role on 'Rescue Me,' the comedy revolves around middle-aged rocker Johnny Rock (Leary) who desperately wanted to be rich and famous.
Corbett will take on the role of Johnny's former BFF and talented band member, Flash.
Their rock 'n' roll dreams didn't work out too well, as back in the '90s, not only was Johnny the lead singer of New York's The Heathens, but he almost made it to cover of Rolling Stone. He didn't find success all on his own, as his best friend Flash was considered the No. 1 lead guitar player on Earth.
However, their dreams crashed and burned thanks to Johnny's drinking, pill-popping, drug taking, sex having (he slept with Flash's wife and their bass player's fiancée) ways. It says it all when their band broke up on the same day their first and only record was released.
Now 25 years later Johnny wants to reunite the band, after his soon-to-be-ex-manager Ira tells him he's a broke, anonymous manager. Unlike Johnny, Flash is now a respected session player and occasional guitarist for Lady Gaga.
During his 'Parenthood' appearances, Corbett also played a musician and he even plays the guitar in real life.
The potential series will film this spring in New York, and the network says to expect original music and guest appearances by rock stars.