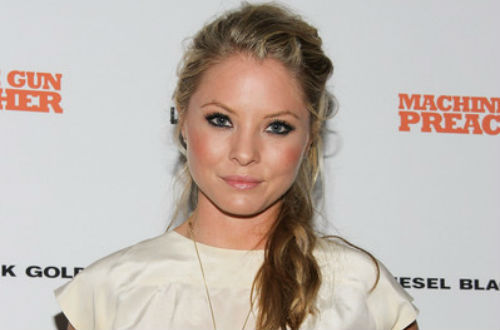 In addition to all of the other news we've been reporting, here are a few entertainment and TV headlines you might have missed:
-Kaitlin Doubleday ('Hung') has joined FOX's drama pilot 'Empire,' alongside Terrence Howard, Taraji P. Henson and Gabourey Sidibe. As a series regular, Doubleday will portray Rhonda, the sexy and manipulative wife of Lucious' (Howard) oldest son Andre (Trai Byers).

-The official logo (above) and synopsis for FOX's 'Gotham' has been released. Part of the synopsis reads as follows:
"Growing up in Gotham City's surrounding suburbs, JAMES GORDON (Ben McKenzie, 'Southland,' 'The O.C.') romanticized the city as a glamorous and exciting metropolis where his late father once served as a successful district attorney. Now, two weeks into his new job as a Gotham City detective and engaged to his beloved fiancée, BARBARA KEAN (Erin Richards, 'Open Grave,' 'Breaking In'), Gordon is living his dream – even as he hopes to restore the city back to the pure version he remembers it was as a kid."
Click here to read the entire press release and full synopsis.
-After next season, Tom Bergeron is officially stepping down as host of 'America's Funniest Home Videos,' Vulture reports. No specifics were given for his exit.
-According to TVGuide.com, 'The Wire's Isiah Whitlock Jr. will pop up on the March 31 episode of 'The Blacklist,' as a terminally ill patient who begins working with someone on The Blacklist. In more casting news, 'Raising Hopes' Garret Dillahunt will guest star in an April episode of 'Elementary,' where he'll play a dairy farm owner whose brother is allegedly threatening to release anthrax in New York City.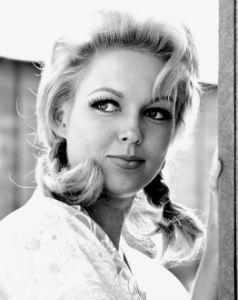 -Ben Daniels ('House of Cards') has booked a role in Starz's ballet drama 'Flesh and Bone,' where he'll star as the volatile and brilliant artistic director Paul Grayson. In addition, Nora Dunn ('SNL') will star in CW's 'iZombie,' as Eva Moore, hospital administrator and mother to the lead character, Liv.
-Louis Gossett Jr. will play Halle Berry's father in the upcoming CBS series 'Extant,' TVGuide.com has learned. His character, Quinn, is a retired doctor estranged from his daughter and out of touch with the world. So far, he is slated for at least two episodes, starting with Episode 4.
-According to The Hollywood Reporter, Diane Neal ('Law & Order: SVU,' 'NCIS') has landed a recurring role in Starz's 'Power.' She'll play Cynthia Sheridan, an event planner working at James "Ghost" St. Patrick's (Omari Hardwick) NYC nightclub.
-Last, but definitely not least, actress Cynthia Lynn (left) has died at the age of 76. She was best known for her role as Helga, the blonde secretary of Colonel Wilhelm Klink (Werner Klemperer), in CBS' 'Hogan's Heroes.'