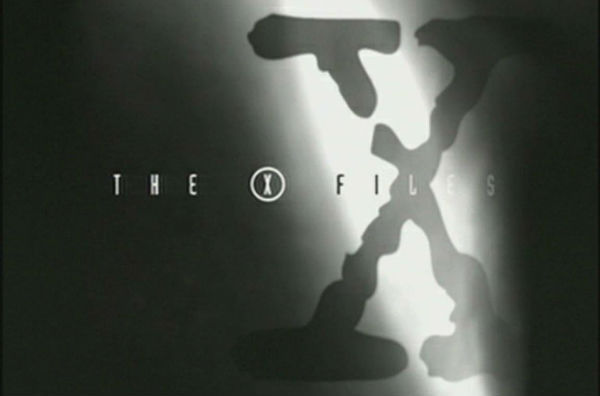 In 1993, FOX debuted a little Chris Carter created show about aliens and government conspiracies called 'The X-Files.' Initially shot in Vancouver, for very little money, the popularity of 'The X-Files' grew with each passing year, eventually cementing its place as the defining sci-fi series of the 1990s.
While it's true that 'The X-Files' went out not with a bang but a whimper, it seems like as good a time as any to catch up with the actors and actresses that kept fans coming back for nine long seasons. Without any further ado, I present to you fine TVRagers:
The X-Files: Where Are They Now?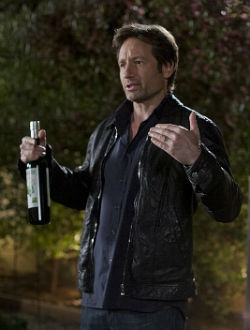 Actor: David Duchovny
Character: FBI Special Agent Fox Mulder, whose ongoing quest for the truth about the paranormal, aliens, government conspiracies, and the disappearance of his little sister served as the catalyst for most of the show's mythology arc.
What's he doing now?: For about five years after 'The X-Files' ended, it looked like David Duchovny would end up being a one-show wonder. His film career never really got out of the blocks, and his public profile was rapidly fading. That is until 2007, when 'Californication' creator Tom Kapinos cast Duchovny in the role he was seemingly born to play. Playing up to absurd degrees many of the real life traits often attributed to Duchovny, self-destructive writer Hank Moody was exactly the spark his career needed at the time. 'Californication' has gone on to be a huge success for Showtime, and begins airing its 12-episode seventh and final season on Sunday, April 13, 2014.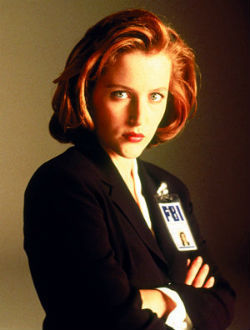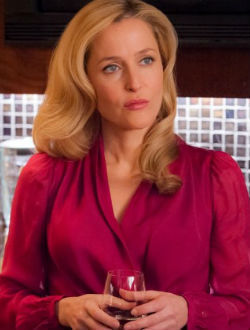 Actress: Gillian Anderson
Character: FBI Special Agent Dana Scully, a medical doctor by training, whose science-based skepticism served as a realistic counterpart to Mulder's "spooky" theories. Scully went all the way from reluctant partner to Mulder, to his close friend, confidant, and ultimately one true love.
What's she doing now?: Like Duchovny, Anderson quietly faded from the public eye after 'X-Files' ended, retreating to her home in London and mainly acting in British productions. It wasn't until she reprised the role of Scully in 2008's 'The X-Files: I Want to Believe' that she returned to the collective pop culture consciousness in her country of birth. After that, Anderson returned to the U.K., eventually starring in the well received crime thriller 'The Fall'. In 2013, Gillian returned to American TV in a big way, scoring the juicy role of Dr. Bedelia Du Maurier on NBC's critically acclaimed drama 'Hannibal.' Her latest project, 'Crisis' (also on NBC) premiered on March 16, 2014.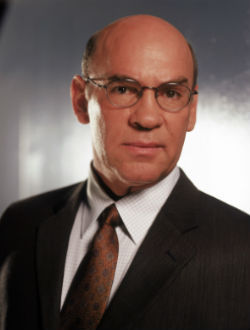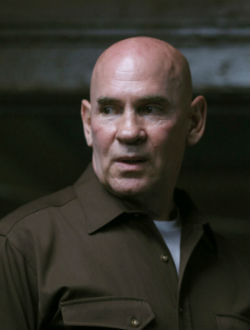 Actor: Mitch Pileggi
Character: FBI Assistant Director Walter Skinner, Mulder and Scully's initially reluctant, yet ultimately benevolent and trustworthy boss.
What's he doing now?: While Pileggi was already a steadily working actor prior to 'X-Files,' it was the role of Walter Skinner that really sent his career into orbit. Ever since the show ended, Mitch has never gone long without a TV gig, booking memorable guest spots on shows like 'Law & Order: SVU,' 'The West Wing,' 'Nip/Tuck,' 'Reaper,' 'and 'Castle.' In addition to those, Pileggi was a regular on the cult sci-fi series 'Day Break,' voiced Jim Gordon on 'The Batman,' and recurred on 'Medium,' 'Stargate: Atlantis, and 'Grey's Anatomy.' His best known modern roles are likely as Sam and Dean Winchester's grandfather on 'Supernatural,' and white supremacist gang leader Ernest Darby on 'Sons of Anarchy.' Mitch can currently be seen playing Harris Ryland on TNT's reboot of 'Dallas.'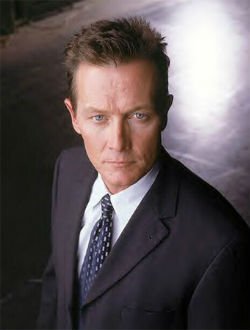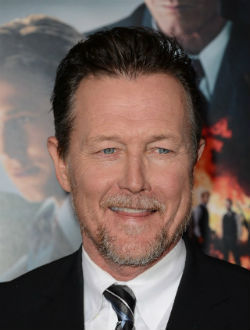 Actor: Robert Patrick

Character: FBI Special Agent John Doggett, who was assigned to be Scully's new partner after Mulder's abduction during the seventh season finale. Doggett was perhaps even more skeptical than Scully was at the beginning, awkwardly forcing her into the "believer" role.
What's he doing now?: Unlike most 'X-Files' cast members, Patrick was already a known commodity prior to the show, having first gained fame as the sinister T-1000 in James Cameron's 'Terminator 2: Judgment Day.' As you might imagine, he went right back to constantly working after Doggett took his final bow, appearing in dozens of movies and TV shows since 'The X-Files' ended. He is probably best known to TV fans for his years as a regular on 'The Unit,' alongside Dennis Haysbert. Robert was also a regular on the 2012 ABC drama 'Last Resort,' and recurred on HBO's 'True Blood.' He can currently be seen playing Jacob Fuller on El Rey Network's TV adaptation of 'From Dusk Till Dawn,' and has already signed on to be a regular on upcoming CBS drama 'Scorpion.'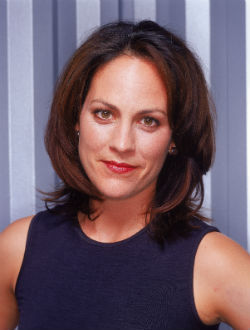 Actress: Annabeth Gish
Character: FBI Special Agent Monica Reyes, a longtime friend and colleague of Doggett's, who is assigned as his new partner early in Season 9. Much like Mulder, she is a believer in unexplained phenomena, although her beliefs tend to be more of the spiritual variety.
What's she doing now?: While Gish had a few notable films to her credit, she was by no means a household name when she landed the Reyes role. Following the series' conclusion, she basically went right back to what she had been doing before: independent films with some TV mixed in. Gish played Josiah Bartlet's daughter a few times on 'The West Wing', before moving on to being a series regular on the critically acclaimed Showtime crime drama 'Brotherhood.' Since that show ended, Annabeth has recurred on 'FlashForward,' 'CSI,' and 'Pretty Little Liars,' and popped up in episodes of shows like 'Once Upon a Time' and 'Parks & Recreation.' Her most recent gig was on FX drama 'The Bridge.'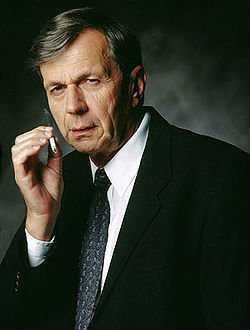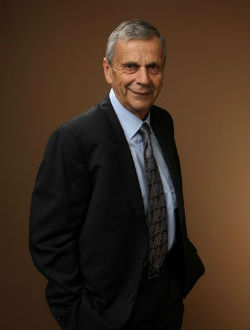 Actor: William B. Davis
Character: The Cigarette-Smoking Man, mysterious leader of a worldwide conspiracy to hide the truth about extraterrestrial colonization of the Earth, and Mulder's arch-nemesis. CSM, a.k.a. C.G.B. Spender, had a hand in almost every major political assassination of the modern era.
What's he doing now?: Despite him already looking pretty ancient during 'The X-Files' original run, Davis is alive and well, and continues to appear regularly in movies and TV shows filmed in his home country of Canada. While most have been one or two shot guest roles ('Smallville,' 'Stargate SG-1,' 'Supernatural,' 'Fear Itself,' 'Caprica,' 'Human Target,' etc.), Davis did recur on the apartment building comedy 'Robson Arms' and the time travel series 'Continuum.' The actor also remains a popular fixture in low budget horror and sci-fi films, and even provided a voice for the video game adaptation of classic John Carpenter film 'The Thing.'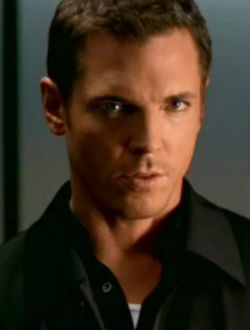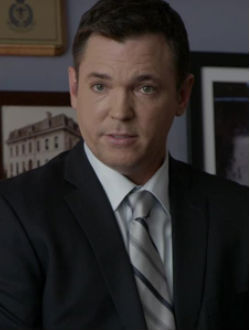 Actor: Nicholas Lea
Character: Alex Krycek, a heartless mercenary under the employ of CSM, and the man most often tasked with ending the lives of the Syndicate's enemies. Krycek had no loyalty to anyone but himself, and switched allegiances whenever the situation called for it.
What's he doing now?: Much like his old boss Davis, Lea has maintained a post 'X-Files' career of appearing in any TV show that offers him a role, with a preference for acting in Canadian productions. The same year 'X-Files' ended, Nicholas booked a recurring role on 'NYPD Blue,' and things have never really slowed down from there. Lea has since recurred on 'Andromeda,' 'CSI,' 'Whistler,' Men in Trees,' 'Kyle XY,' 'V,' and 'The Killing.' He could most recently be seen playing Agent Gardiner on 'Continuum,' and playing Mark Francis on two 2014 episodes of The CW's' Arrow.'
Actress: Laurie Holden
Character: Marita Covarrubias, another duplicitous employee of the Syndicate, who is used by the CSM to manipulate Mulder and provide him with false or misleading information. She eventually grows tired of this arrangement, begins aiding Mulder, and is punished for it. Severely.
What's she doing now?: Although she'd been acting since the early '80s, Holden was still almost a complete unknown when she was cast to play the dignified, yet mysterious Covarrubias. Since her character's ultimate fate was sealed, Holden hasn't racked up quite as many screen credits as some of her co-stars, but she's made the roles she did take really count. She's appeared in Frank Darabont's 'The Majestic,' and horror films 'Silent Hill' and 'The Mist.' She recurred on CBS' 'The Magnificent Seven' and FX's 'The Shield.' And oh yeah, she played Andrea in this show you may have heard of called 'The Walking Dead.' Holden can next be seen in the comedy sequel 'Dumb and Dumber To.'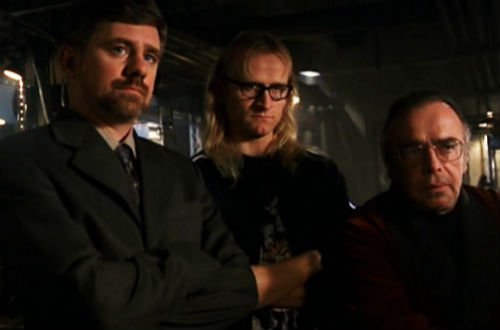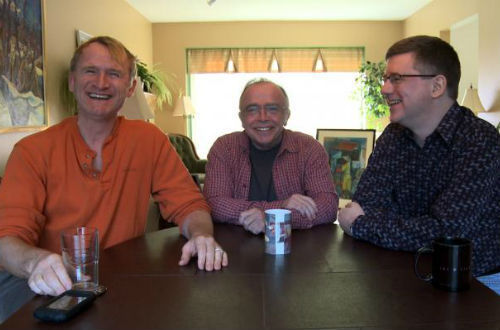 Actors: Dean Haglund, Tom Braidwood, and Bruce Harwood
Characters: The Lone Gunmen, publishers of a conspiracy theory newsletter of the same name, and three of the most trustworthy allies Mulder and Scully ever had. The trio of Langly, Frohike, and Byers proved so popular that they even received their own short-lived spin-off series.
What are they doing now?: Appropriately, given their secretive characters, the Gunmen actors flew under the radar prior to their casting in the roles, and returned to relative obscurity after 'X-Files' came to an end. Dean Haglund acts in something every year or so, but seems to occupy most of his time with stand-up comedy, as well as hanging with fans at sci-fi conventions. He also hosts a podcast about all things Hollywood. Tom Braidwood actually started as an assistant director on 'The X-Files' before he appeared onscreen, and quietly retreated to mostly behind-the-scenes work since. He is also a favorite at conventions. Bruce Harwood has been the most active acting wise, but still only works every few years. Some of his credits include 'Supernatural,' 'Psych,' 'The Dead Zone,' and 'Smallville.'
This concludes my look at 'The X-Files' cast, then and now. Until next time, always remember that the truth is out there, it's just probably guarded really well.