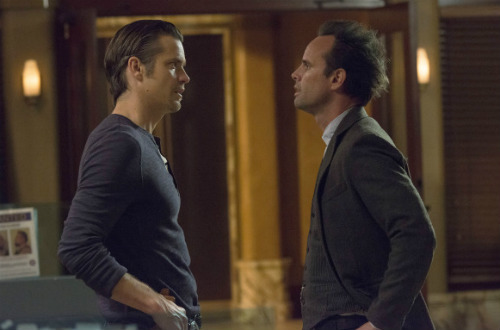 It was just a few months ago the FX southern drama 'Justified' announced Season 6 would be its last. As the fifth season of the Timothy Olyphant-led FX series came to a close last night, all eyes turn to the final year where plenty of questions still need to be answered and all the pressure falls on the writers and showrunner Graham Yost.
"We really just are going to be thinking how can we end this series in the most exciting and heartbreaking and true to what we've done before way that we can?" said Yost during a conference call ahead of the Season 5 finale. He explained that while the recently-aired episode marks an end to one storyline, these last two seasons have been crafted jointly. "Leonard Chang, one of the writers, called it pretty early last July when we were talking about Season 5," continued Yost. "We found that we couldn't help also talking about Season 6 and we knew by that point that that would be our final season."
"Leonard said, you know, maybe we should just be thinking about this one big season that's divided in two parts."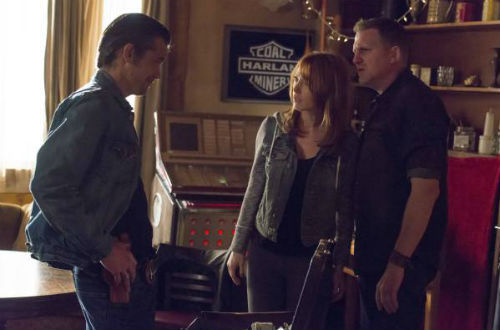 While last night put to a close the story of the Crowe family and another season-long villain arc, Ava, Boyd, and Raylan have much left ahead – and right now they are all each very alone. "Everything is pointed in a certain direction for next year and that was our goal from pretty early on," added Yost, citing specifically the developments of Marshalls Rachel Brooks, Tim Gutterson, and D.A. David Vasquez.
There was a pivotal point in the season, said Yost, referencing "Starvation," the penultimate Season 5 episode. "One of the points of that episode was that when Boyd publicly confronts Raylan with the accusation, the truth, that he, Raylan, was implicated or involved in the death of Nicky Augustine at the end of last season, he says it in front of Rachel and Tim. Rachel and Tim have Raylan's back," said Yost.
"And so that is sort of the beginning of them coming together and I will say that that is one thing we're headed towards in the final season," he added.
The decision to end the popular series didn't come easily, but it just seemed right, explained Yost. "We're all just incredibly happy to be even thought of in the company of other great shows that are on right now.  And I think that's one of the reasons why we want to end it after six seasons is we want to make sure we don't overstay our welcome."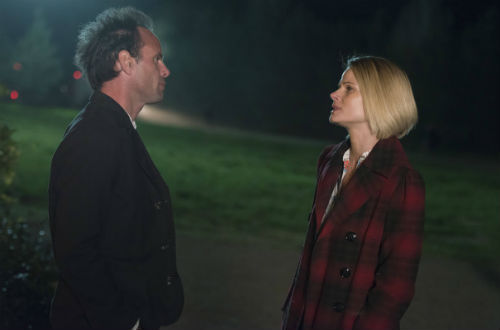 Yost, whose series is adapted from the writings of the late Elmore Leonard, referenced other major TV show finales and how important yet difficult last episodes and final seasons on whole can be. "We don't want to run out of story; we don't want to be treading water," he continued. "We've already done a few things that to our mind are dangerously close to repeating ourselves. And sometimes we've repeated ourselves without knowing it."
In all, the ending has yet to be written; the future of Raylan and company is wide open, but definitely being regarded with the utmost respect by the group. Yost admits at he and other writers are torn at the idea of a "farewell tour," as there is a sentimental attachment with certain recurring characters, certainly by the writers but also by fans. Despite that temptation, Yost assures the final season will focus on Ava, Raylan, and Boyd, three most compelling television characters.
"And so, you hope, we just hope, that we come up with something that really satisfies people," said Yost. "That's the big thing: we want to leave the party on a high note."