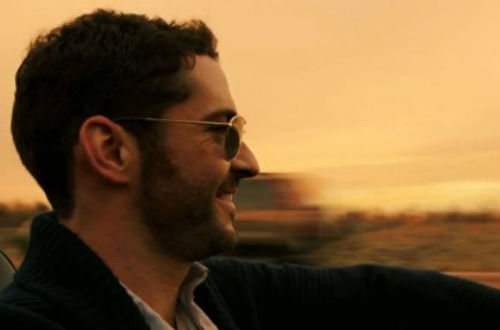 In addition to all of the other news we've been reporting, here are a few entertainment and TV headlines you might have missed:
-Yesterday, USA debuted the very first look at its upcoming drama 'Rush,' starring Tom Ellis. The show revolves around Ellis' Dr. William Rush, who is all about helping clients, as long as they pay his cash-only premium. It's basically an edgier version of 'Royal Pains.'
-Steven Cree is heading to Starz's 'Outlander.' Based on Diana Gabaldon's popular book series, focuses on Claire Randall (Caitriona Balfe), a 1945 married combat nurse who is transported back to 1743 and forced to marry Jamie Fraser (Sam Heughan), a young Scottish Warrior. Cree will play Ian Murray, husband to Jenny (Laura Donnelly) and best friend to Jamie. 'Outlander' premieres this summer.
-Conrad Green, 'Dancing With the Stars' showrunner, will exit the ABC reality dance program at the end of the 18th season, Deadline reports. He's leaving to executive produce FOX's 'Utopia.'
-This weekend, TCM will honor legend Mickey Rooney with a 24-hour movie marathon beginning Sunday, April 13 at 6 a.m. EST with 'Broadway to Hollywood.' The tribute will also feature 'A Family Affair,' 'You're Only Young Once,' 'Babes on Broadway' and 'The Human Comedy.'
-Starz is officially bringing its first original unscripted series to the network. The 10-part series, titled 'The Chair,' is created by 'Good Will Hunting's Chris Moore and will document the competition between two directors crafting their own films from the exact same screenplay. Zachary Quinto ('Heroes') and his producing partners also join the project. Filmed in Pittsburgh, 'The Chair' will premiere in fall 2014.