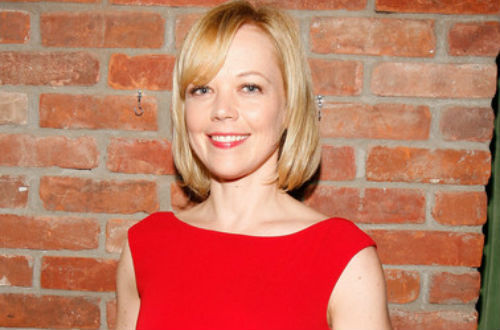 Sherlock Holmes (Jonny Lee Miller) and Joan Watson (Lucy Liu) are getting tatted up! Not really, but they're going to encounter an "alternative tattoo artist" played by 'Shameless' series regular Emily Bergl, TVGuide.com reports.
In her guest-starring role, Bergl will portray Marion West, who not only embraces the craft of ink and art, but also becomes a suspect in her ex-husband's murder.
Per executive producer Rob Doherty, "Sherlock and Joan are looking into the case and start to think it's not really what it appears to be. It appeared to be a home invasion gone terribly awry, but they're beginning to suspect that the scene was set to look that way. So they certainly have questions for [Marion]."
As always, Sherlock uses his deduction skills and makes a "startling discovery" during the investigation. "As Sherlock and Joan start to get a better sense of Marion, what they find is that her husband had a secret connection to Sherlock and Mycroft [Rhys Ifans], Doherty revealed. "They realize that her husband is someone who once upon a time was tasked with keeping an eye on Sherlock Holmes."
It sure sounds like things are about to get even more complicated in the lives of these private investigators -- but what else is new?
In addition to 'Shameless,' Bergl is also known for her roles on 'Desperate Housewives' and 'Southland.' She'll appear in the May 8th episode.
'Elementary' airs Thursdays at 10/9c on CBS.