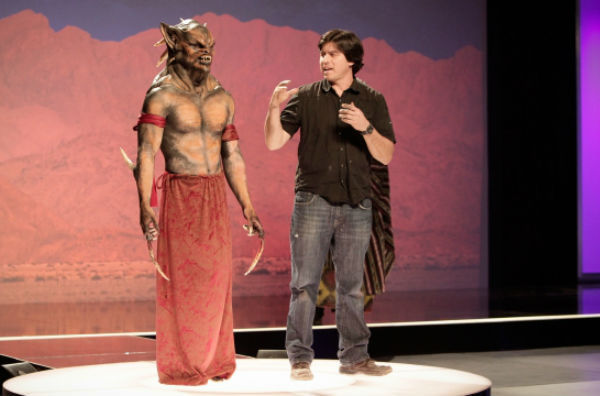 With just one more episode left to go in 'Face Off's sixth season, Syfy has opted to renew the popular reality competition series for a seventh installment.
Premiering in January 2011, 'Face Off' featured a group of aspiring Hollywood makeup professionals, and tasked them with completing various challenges of varying difficulty levels. A panel of industry heavyweights served as judges for each event, with the ultimate winner winning $100,000 and a year's supply of makeup. 'Face Off's debut season was both a critical and commercial hit for Syfy, and the average audience levels have steadily risen in the years since.
While the basic premise has remained the same, each new season of 'Face Off' has brought with it higher stakes, bigger prizes, and new twists to the format. Season 7 will be no different in that regard, focusing on a "life and death" theme, led by brand new judge Lois Burwell. Each week, the contestants will face challenges designed to explore the universal constants of life, death, rebirth, and mortality.
Burwell won an Oscar for her makeup work on 'Braveheart' in 1996, and was nominated again for her work on 'Saving Private Ryan' in 1998. She has gone on to collaborate with Steven Spielberg multiple times, with some of her other credits including 'Catch Me If You Can,' 'War of the Worlds,' 'War Horse,' and 2012's 'Lincoln.'
'Face Off' wraps up Season 6 on Tuesday, April 22 at 9/8c. Season 7 will premiere in July.