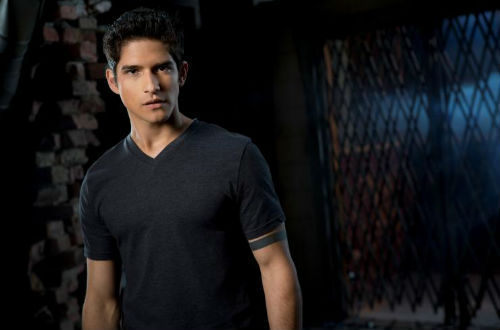 Who's ready for some summer TV on MTV? Today, at its yearly upfront presentation, MTV revealed it's summer schedule, including 'Teen Wolf's fourth season and Ed Sheeran's new documentary. The "music" network also announced three upcoming series, in addition to the renewals of 'Snooki & JWOWW,' 'The Real World' and 'Girl Code.'
With that said, here's the full summer premiere schedule:
TUESDAY, JUNE 10
'9 Days and Nights of Ed Sheeran' - 10 p.m.
*The documentary focuses on popular and talented British singer-songwriter Ed Sheeran as "a young artist at a critical juncture in his life."
MONDAY, JUNE 23
'Teen Wolf' Season 4 - 10 p.m.
TUESDAY, JULY 8
'Finding Carter' - 10 p.m.
*A new drama about a girl (Kathryn Prescott) who discovers she was abducted as a toddler and that her mother isn't who she claims to be (obviously).
THURSDAY, JULY 10
'Ridiculousness' Season 5 - 10 p.m.
'Snack-Off' - 10:30 p.m.
*A competition show revolving around amateur chefs cooking up yummy munchies (you know, for when you're drunk).
Lastly, here are the three new series (premiere dates have yet to be set):
'Slednecks': This 30-minute docu-series tells the story of friends living in rural Alaska, showcasing their wilderness shenanigans, and, of course, their close bond. Basically, it's 'Buckwild' meets Alaska.
'One Bad Choice': A show that focuses on young people who make one wrong move that changes their lives forever. Each episode will feature a new mistake and re-told through scripted scenes.
'Beyond Dance': A dancing competition show, hosted by VH1's Jason Dundas, where dancers are forced into "extreme" scenarios (like, dancing on the side of a building, underwater or in zero gravity).