Hello all! Chances are if you're reading this it means you, much like myself, are addicted to TV. You just can't ever get enough of that small screen action! Well, I'm here to tell you that I feel your pain and would like to help you in your noble quest for TV knowledge, which is why I've taken it upon myself to create this fun, weekly feature. Every week, I will dig up new and interesting facts about a show and share them with you right here. So sit back, relax, and let the trivia madness commence!
This week, I thought we'd help commemorate the upcoming summer premiere of 'Girl Meets World' by paying homage to its insanely popular predecessor: 'Boy Meets World.' For years, the students and teachers of John Adams filled our hearts and minds with the joys and frustrations that come with growing up. They helped us wander down this road that we call life and it couldn't have been more successful. From Mr. Feeny's epic lessons to Cory and Shawn's glorious bromance, fans just couldn't get enough. But even after all this time, there may still be a few things you don't know about this lovable series. Such as…
Did You Know:
1. The plot was originally supposed to focus mostly on a kid living next to his principal.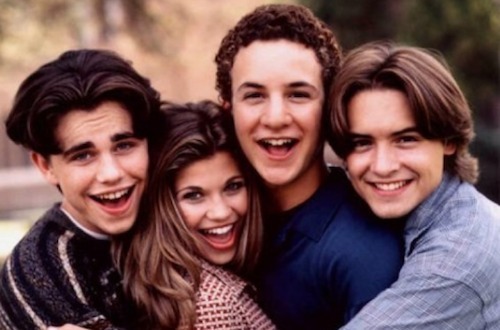 If this would've meant more screen time for Mr. Feeny, then I would've been completely on board with this idea. Granted, there were still plenty of moments when this concept came into play. (Think of how many talks Mr. Feeny and Cory had in their backyards.) However, as the show progressed, the writers decided to evolve the series into being more about a kid getting through life with the help of school, family and friends.
2. Mr. Feeny and Dean Bolander are married in real life.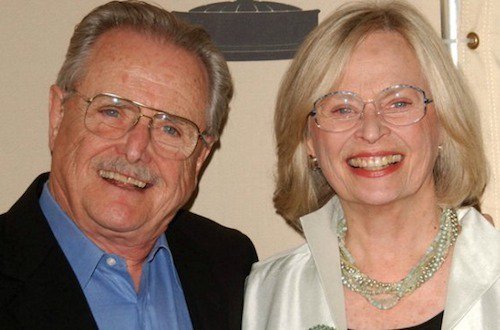 Once again proving how art inevitably imitates life, William Daniels and Bonnie Bartlett, whose characters eventually get married on the show, were actually already married in real life since 1951. No wonder they made such a cute pairing.
3. Topanga was originally written to be a nemesis for the main characters.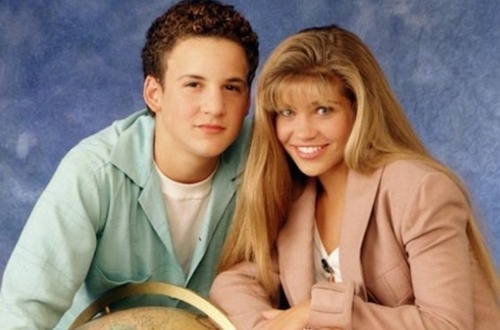 Can you imagine Topanga without Cory? Well, an epic love story was actually not what the writers intended when they wrote her character into the script. She was just supposed to be a hippie, fringe character who constantly tried to foil the cast. But Topanga proved so popular that the producers wanted to infiltrate her into becoming a more mainstream player in the series, which, of course, led to the creation of the greatest idea of all: making her the love of Cory's life.
RELATED NEWS: 'Girl Meets World' Is Welcoming Another 'Boy Meets World' Alum
4. During Season 1, the creators and writers wanted to give Cory a second best friend besides Shawn.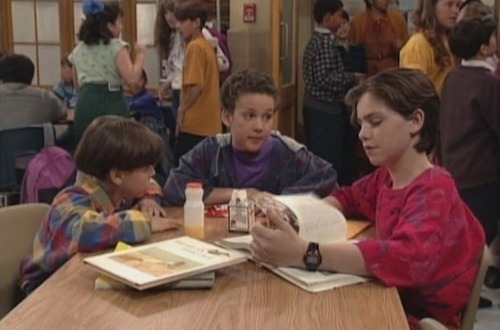 None of the child actors they tried ended up sticking, but during their test runs, producers would always place the young stars in the same assigned chair at the end of the table in the John Adams Middle School cafeteria. And because of the constant change out of actors, the cast came to jokingly referring to the seat as "the death chair."
5. Will Friedle wasn't the initial choice for Eric Matthews.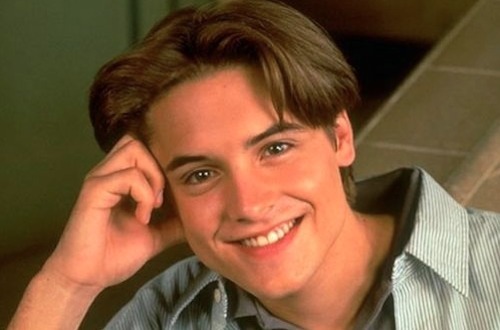 It's hard to even fathom such a world, but apparently the role was originally given to actor Harry Barandes. After the pilot was shot, however, the producers decided to switch him out with Friedle instead and quickly re-did all of Eric's scenes. A VHS tape of the original version still exists for anyone able to get their hands on it (though I'm not sure who still owns a VHS player these days).
6. Rider Strong almost quit the show around the fifth season.
This was because the actor really wanted to go to college. Producer Michael Jacobs told him they could work out a schedule that would allow him to do both, which, thankfully, is exactly what happened. The show just wouldn't have been the same without him.
RELATED NEWS: 'Girl Meets World' Releases First Teaser Trailer
7. Topanga is named after a canyon in Los Angeles.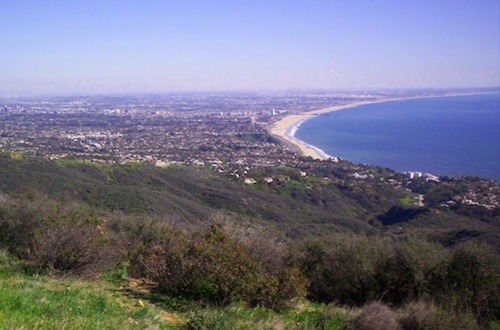 Michael Jacobs was driving past Topanga Canyon when production called and asked for a name for the character. And since Topanga was the first name he saw, that's what he decided to go with. Jacobs has admitted that if he drove any further when the call came, he would have named the character Canoga.
8. Anthony Tyler Quinn originally auditioned for the role of Cory's father.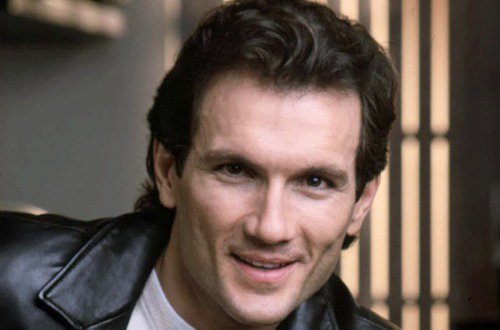 However, the writers found him to be a little too young for the part and ended up going with William Russ for the role. This left Quinn wide open to take on the role as the attractive and easy-going teacher, Jonathan Turner.
I hope you enjoyed this week's installment of Facts From a TV Junkie. Check back next week for another fix!
'Will & Grace' < Previous | Next > Stay tuned!