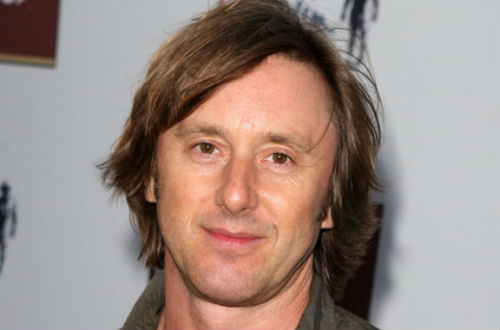 AMC's Western, 'Hell on Wheels,' is welcoming a familiar face. According to The Hollywood Reporter, Jake Weber is joining the series in a regular capacity.
Weber, known for his days as Joe Dubois alongside Patricia Arquette on NBC's 'Medium,' is set to play the series regular role of Harlan Fell. He'll play the chief engineer of the Union Pacific Railroad in the drama starring Anson Mount and Common.
RELATED NEWS: AMC Renews 'Hell on Wheels' for an Expanded Fourth Season
Despite airing in the dreaded Saturday night slot, 'Hell on Wheels' has found quite the success. Last November, AMC renewed the series for an expanded 13-episode fourth season.
As AMC president Charlie Collier said in a statement, "AMC has served passionate Western fans for three decades, so it is particularly gratifying to see these viewers capping off their Saturdays with an original Western on what has historically been a tough night of the week for television."
As for Weber, this will be quite the change in character for him. He most recently played Micah aka the crazy cult leader on FOX's 'The Following.' Spoiler alert: Micah even killed his wife (played by Jacinda Barrett), became "besties" with Joe Carroll (James Purefoy), and got himself killed by the admired serial killer. In addition to 'The Following' and 'Medium,' Weber's also guest-starred on 'Elementary,' 'House' and 'Royal Pains.'
'Hell on Wheels' returns to AMC this summer.