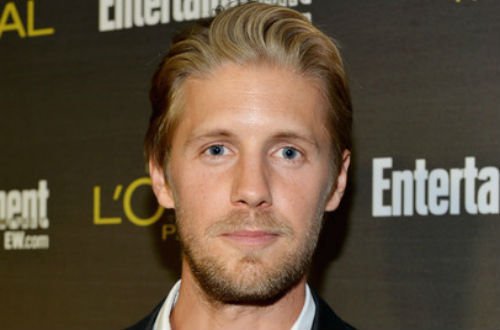 The heads of 'One Tree Hill' fans are about to roll. Why? Because Matt Barr (he played faux/psycho Derek on the hit CW series) is joining 'Sleepy Hollow.'
As first reported by TVLine, the FOX drama is welcoming the talented TV actor as Nick Hawley for Season 2. He is described as a "ruggedly handsome" bounty hunter who will assist Ichabod and Abbie on a supernatural case.
RELATED NEWS: FOX Announces 2014-15 Fall Schedule, Includes 'Gotham,' 'Red Band Society' & 'Gracepoint'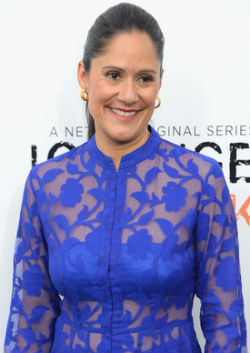 Also said to be adventurous, Nick Hawley will have a sense of humor, swagger and is a bit of a loner "whose education is masked by a rough-and-tumble demeanor." The character is recurring, so we'll have even more eye candy to stare at throughout the sophomore season.
In addition to 'One Tree Hill,' Barr is known for his roles on 'Hellcats,' 'Hatfields & McCoys' and 'Harper's Island,' where he played Sully.
And, in other 'Sleepy Hollow' casting news, 'House of Cards' actress Sakina Jaffrey is also joining Season 2 in a major recurring role, according to E! News. Jaffrey is set to play Leena Reyes, a former U.S. Border Patrol in Texas and now Sleepy Hollow's new sheriff who is described as "smart, forceful, highly trained and commanding." Don't let these qualities fool you, as Leena is also said to be maternal and warm. Now that Iriving, the former sheriff, is behind bars, Leena is filling the vacant position. 
RELATED NEWS: 'Sleepy Hollow' Casts 'West Wing' Alum as Benjamin Franklin
As it was reported in early May, 'West Wing' alum Timothy Busfield is also joining 'Sleepy Hollow's second season, where he'll play the recurring role of Benjamin Franklin. Apparently, Ichabod has quite the history with the Founding Father and even reluctantly apprenticed under Franklin before he awoke in present day New England.
Season 2 of 'Sleepy Hollow' returns this fall with 18 episodes (that will most likely air consecutively) on Mondays at 9/8c, following 'Gotham.'