Welcome one and all to the thirteenth edition of Instant Gratification. The focus of this feature is to provide TV Ragers with all the latest updates on the newest TV shows added to the Netflix Instant Streaming service, the ones about to expire for good, and the occasional reminder about just how much great stuff is already there for you guys and gals to peruse.
Now let's get started with all the notable additions since the last issue went to press.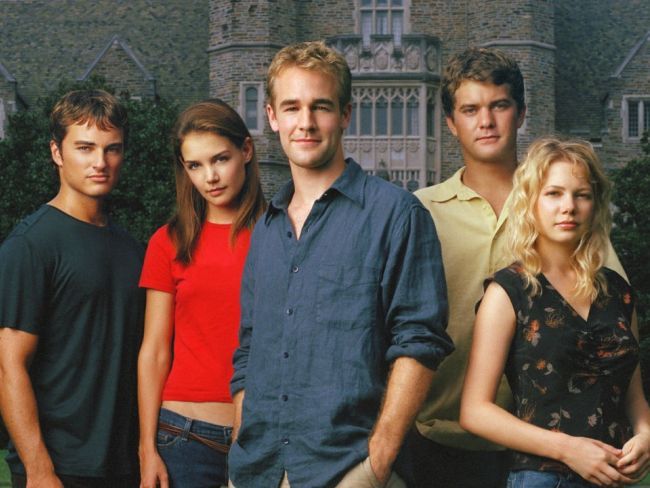 *Descriptions in quotes courtesy of the Netflix website.
The Border Season 3 - "The elite Immigration and Customs Security Squad (ICS) takes on the toughest security cases ranging from terrorist infiltrations and cross-border police actions, to trafficking in everything from enriched uranium to abducted children."
Coach Seasons 1-9 - This classic sitcom follows Craig T. Nelson as alpha male Minnesota State football coach Hayden Fox as he tries to balance his drive to succeed in sports with his relationship with news anchor Christine Armstrong and his blossoming young daughter. The show's comedic secret weapons were always assistant coaches Luther Van Damme and Dauber Dybinski, as played by Jerry Van Dyke and Bill Fagerbakke.
Dawson's Creek Seasons 1-6 - All the trials and tribulations, make-ups and break-ups of Dawson Leary and his group of close friends can now be watched by any viewer who misses Pacey, Joey and the rest, or by anyone who never got to experience the show the first time.
G.I. Joe Season 2 - "Season 2 of this classic cartoon begins with the introduction of the new Cobra emperor, Serpentor, along with other fresh faces such as Dr. Mindbender and Lifeline. Meanwhile, Gen. Hawk is brought to the forefront as the definitive G.I. Joe leader."
Henry's World Seasons 1&2 - "When Henry was 5 years old, he discovered that eating his mother's mushy carrots gave him the extraordinary ability to make his wishes come true. Three years older, Henry is now 8 and his unusual wishes often play out with crazy consequences."
Jem And The Holograms Seasons 2&3 - "When Jerrica inherits Starlight Music and Starlight House, a home for foster girls, she also inherits Synergy, a holographic computer that helps Jerrica and her pals become a pop band and battle other bands to keep the Starlight Foundation going."
Jon Benjamin Has A Van Season 1 - "Funnyman Jon Benjamin has a van but he's not some perv; he's just a journalist sticking his mic where it doesn't belong. Whether pushing buttons in ambush interviews or taking riotous trips to the absurd, Jon is going where no van has gone before."
Michael Jackson: History: The King Of Pop 1958-2009 - "The King of Pop's musical legacy comes alive in this collection of performance clips and conversations with the singer's friends and family. Also included are rarely seen interviews with Jackson"
Mob Wives Season 1 - "Welcome to Staten Island, the land of fierce women who never admit to being allegedly "connected" -- until now. Left alone to pick up the pieces, these women face the harsh realities of "life" after informants turn their families' lives upside down."
My Little Pony: Friendship Is Magic Season 2 - "In the second season of this colorful animated delight, unicorn Twilight Sparkle and her friends learn about the power of friendship as they play matchmaker, track down a missing Applejack and take on Queen Chrysalis, a malicious changeling."
Punkin Chunkin Season 2 - "Watch as competitors unleash their home-built pumpkin-throwing machines and take aim at the coveted title of World's Furthest Chunk. Teams strive to reach the holy grail of Punkin' Chunkin': the elusive one-mile mark."
The Super Mario Bros. Super Show - "Beloved video game plumbers Mario and Luigi star in their very own series of animated adventures that also features live-action segments and celebrity guest stars, from Cyndi Lauper and Sgt. Slaughter to Danica McKellar and Magic Johnson."
A Touch Of Frost Seasons 1-14 - "An arrogant nonconformist who despises following the rules, keenly observant Det. Jack Frost (David Jason) avoids serious trouble with his disgruntled superiors by consistently solving his hometown's most perplexing criminal cases. This gripping police procedural finds the master sleuth, who rotates through sidekicks on a regular basis, investigating a girl's disappearance, a string of home invasions and a multitude of murders."
The list of notable shows expiring soon includes: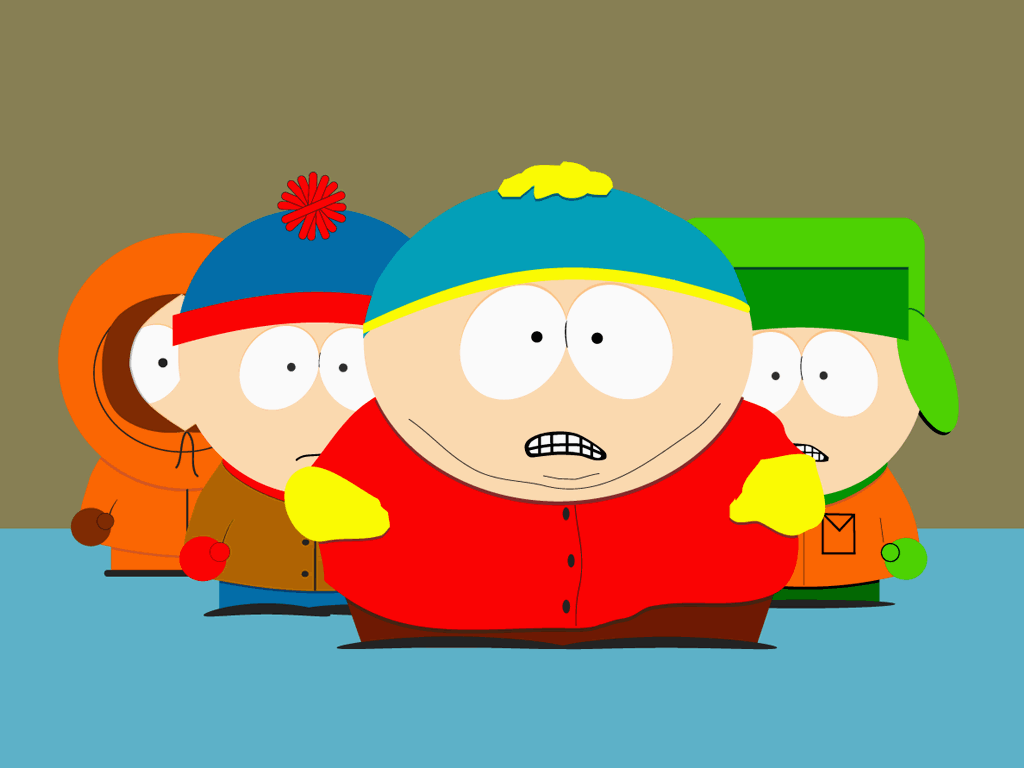 5/29 - South Park
6/1 - BraveStarr, H.R. Pufnstuf, Shazam, Vanishing Son
6/2 - America's Court With Judge Ross, Beautiful Homes & Great Estates, Comics Unleashed With Byron Allen, Designers Fashions & Runways, Global Business People, Pets.TV, The Young Icons
This Week's Classic Pick: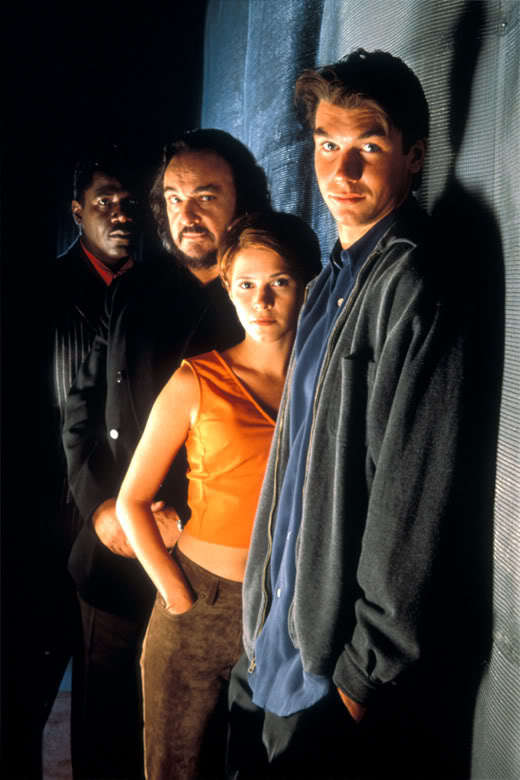 Sliders - This is a show that just doesn't get enough love from the sci-fi fan community. And while I admit that the Sci-Fi Channel years kind of lost their creative way, the first two seasons (and to a lesser extent the third) represent some of the finest sci-fi TV of the 90's. For those who don't know, the premise is as such: Quinn Mallory is a genius college student that invents a portal between parallel worlds by accident, while trying to invent an anti-gravity device. His professor Maximilian Arturo and friend Wade Wells willingly come along for the ride to his next world. Soul singer Rembrandt "Cryin Man" Brown isn't so lucky, being sucked into the portal against his will due to a power malfunction. The sliding device subsequently breaks, and the crew are left blindly sliding from world to world in an effort to get home.
Some of my favorite episodes include:
Eggheads: A world that treats smart people like rock stars
The Weaker Sex: Normal gender roles are reversed
Double Cross: Quinn meets his evil female counterpart
The King Is Back: A world where Remy was akin to Elvis
Invasion: The introduction of hostile aliens The Kromaggs
And that's it for this thirteenth edition of Instant Gratification. I hope you found it informative and at least fairly entertaining. See you next time.
Note: The 5/29 expiration notice on South Park seems to have been rescinded. I guess they came to a new agreement, so feel free to begin watching without fear.