Tonight the fifth episode of 'Geordie Shore' airs on MTV in the UK. In the episode everyone gets a little bit too drunk, whilst some unlikely couples end up back together and Holly finally finds out were she stands with Kyle. Find out all about tonight's episode, with some images and quotes in this preview. 'Geordie Shore' continues tonight at 10pm on MTV
Marnie tries making Aaron jealous, with Scotty T, whilst at work!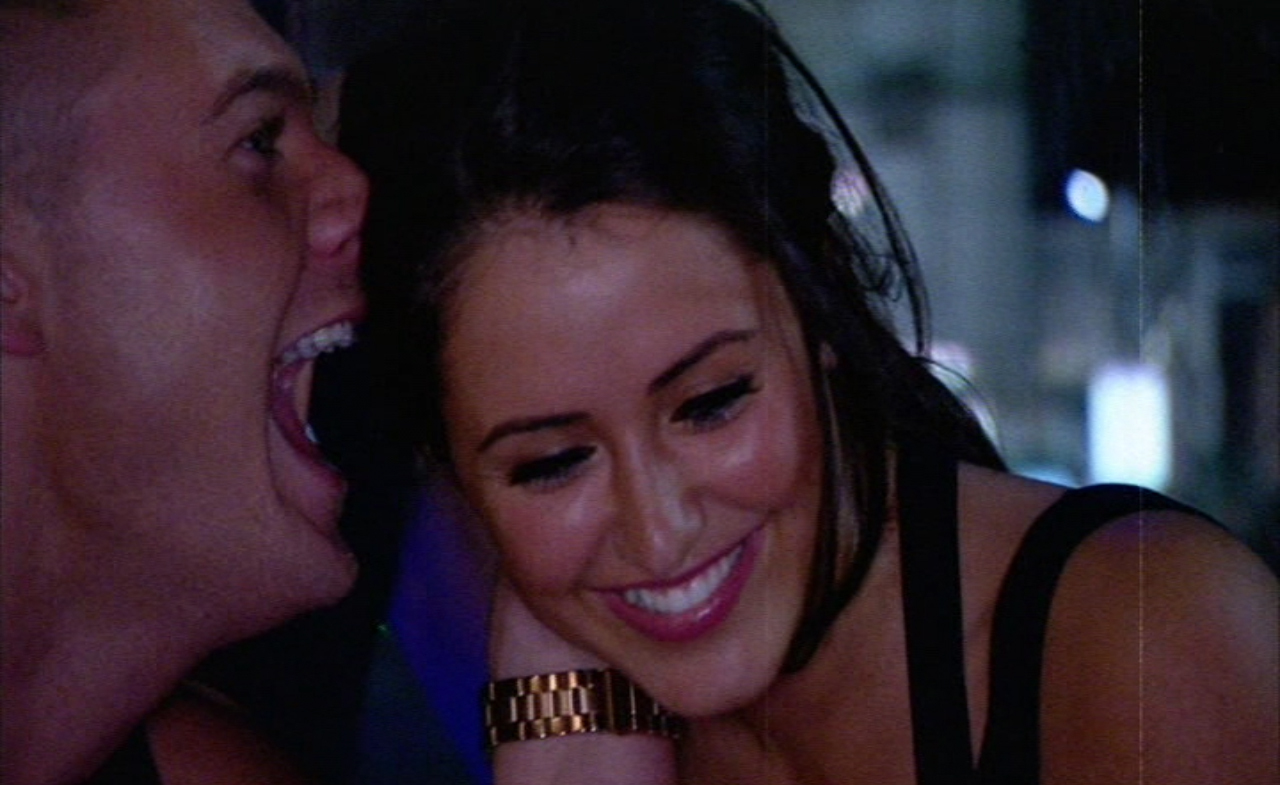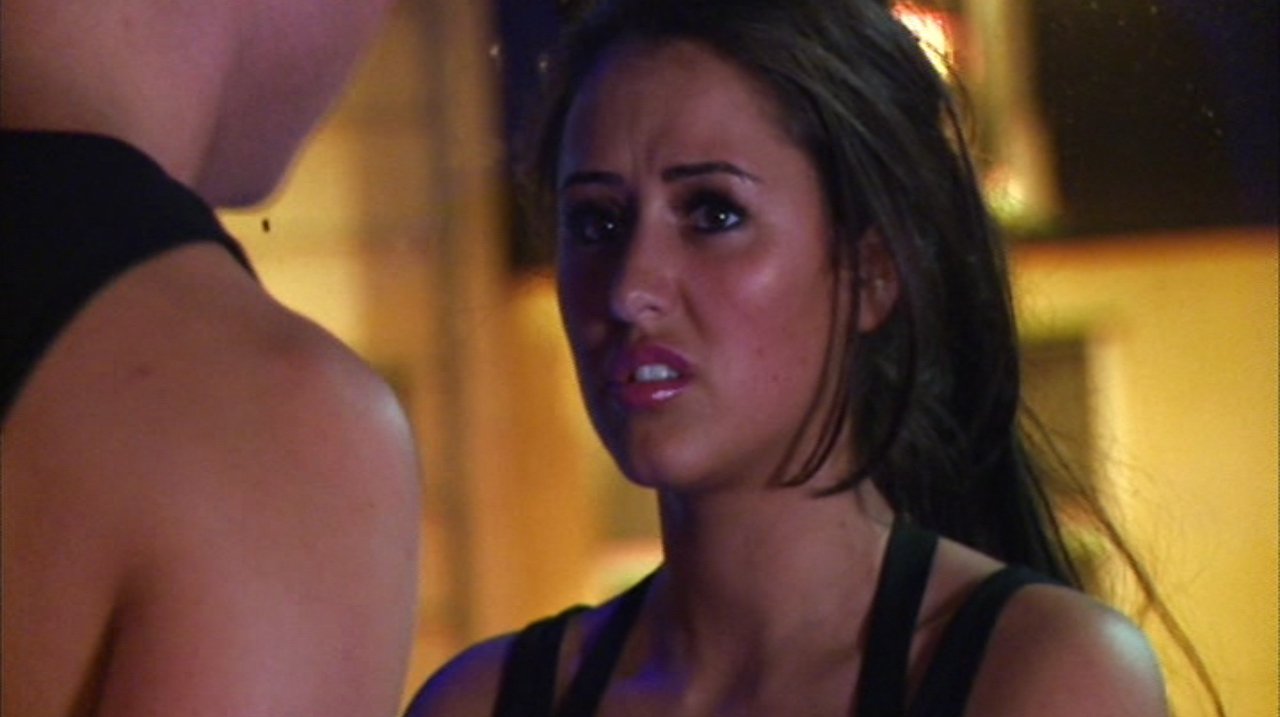 Scott: So I'm cracking on with this bird at the bar and Aaron comes over and asks for a threesome. Go on lad! I didn't think you had it in you. I thought he was still bird-banned with Marnie!
Marnie: Scotty tells us he's got something to say...I'm not sure I want to hear this? Aaron's offered a girl a threesome! What the f**k is wrong with him?
Aaron: I can't even look at another girl without Marnie kicking off! The threesome stuff was a joke and Scott knew that.
Marnie: Okay, Aaron, if you want to run around and ask girls for threesomes be my guest. I'll do the one thing that I know will piss him off more than anything – flirt with Scott.
Aaron: I can't believe what I'm seeing, Scott and Marnie are flirting! I thought he was my mate but he's not, he's a f**king snake! I hear Scott telling Marnie he's got unfinished business. Are you having a f**king laugh?
Gaz: I can see Scott and Marnie getting very flirty and very close. I don't know what Scott's playing at – Aaron's in the same room.
Aaron: Scott's not getting away with this 'cause this time I caught him in the act. I'm going in.
Scott: I'm talking to Gaz and all of a sudden Aaron launches himself at us. What is this kid's problem?
Scott necks on with Marnie, when Aaron is sent home.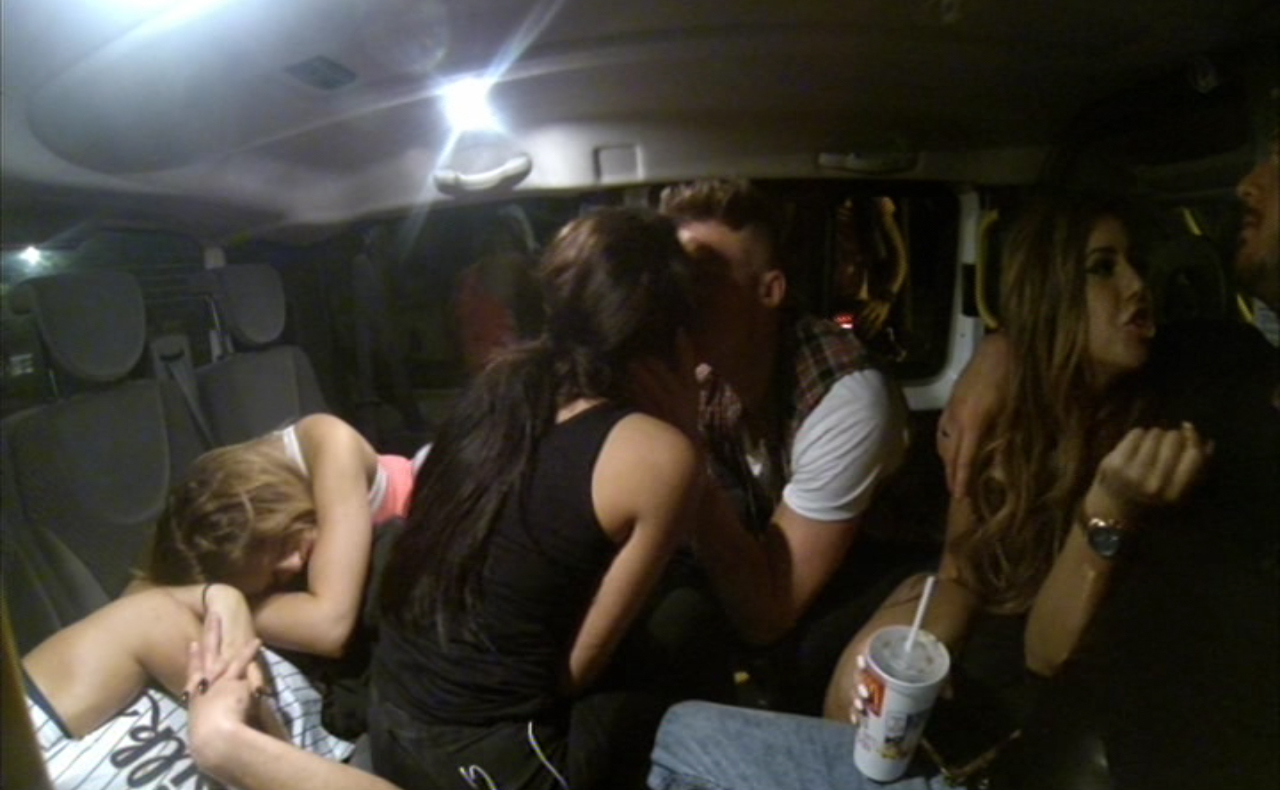 Gaz: Everyone's smashed. I can hardly see. Look, it's time to go home.
Marnie: In the cab there's Charlotte and Gaz, Holly and Kyle and me and Scott and I think we're all getting a bit carried away.
Scott: I don't know what's in the Sunderland air! One minute it's all kicking off, the next this taxi ride is turning into a giant orgy. After the way Aaron's gone on tonight, I'm p*ssed and I'm so f**king angry. So there's nothing that's going to stop me having a laugh with Marnie.
Marnie: I've ended up kissing Scott! What the f**k is wrong with us? When Aaron finds out about this sh*t is going to hit the fan!
Charlotte: Marnie and Scott are asking for trouble here and really one of us should be stopping them but everyone's having such a good fun and I'm way too drunk to stop anyone doing anything!
Gary and Charlotte take things to the next level and go on a date together.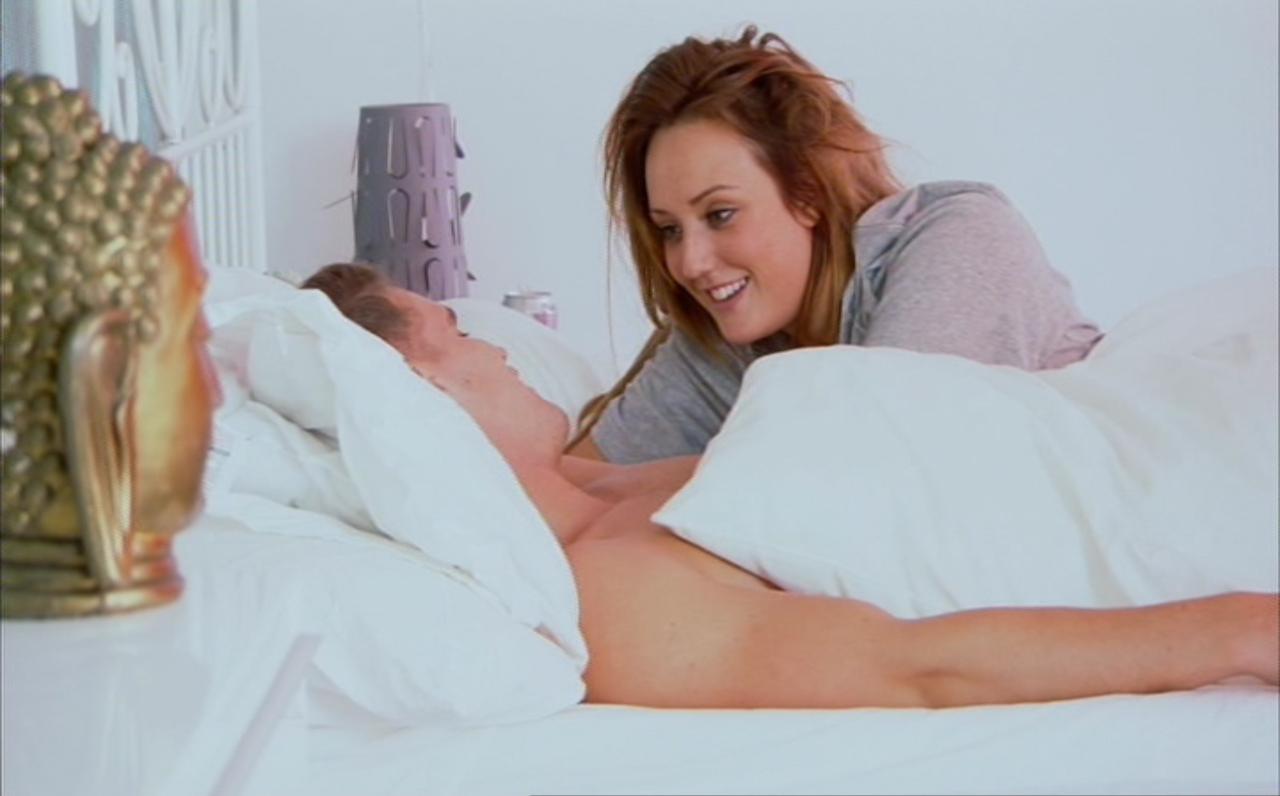 Charlotte: This is it. This is the moment that me and Gary are gonna have sex for the first time in nearly two years. My f**ny is so worried.
Gaz: Last night I had sex with Charlotte and I'm back in the shag pad with her. It's so weird how quickly times can change.
Gaz [to Charlotte]: I think me and you should just [whistle noise]...do one.
Charlotte [to Gaz]: Does that mean we're going on a date?!
Gaz: No, Charlotte. This just means we're going to get out of the house, get some fresh air and do something.
Charlotte: This is a date. This is 100% a date. This must mean I'm amazing at the sex! High five!
Charlotte [to Gaz]: Right, these are the ground rules if we're going on a date: we hold hands for the duration of the date. We kiss at least 3 times. Then at one point when someone says, 'Oh is this your boyfriend?' I say 'Yes it is!'
Gaz: This is typical Charlotte! She thinks we're practically married now! Slow down Charlotte, one "date" at a time.
Kyle and Holly head on a date together to discuss were they stand.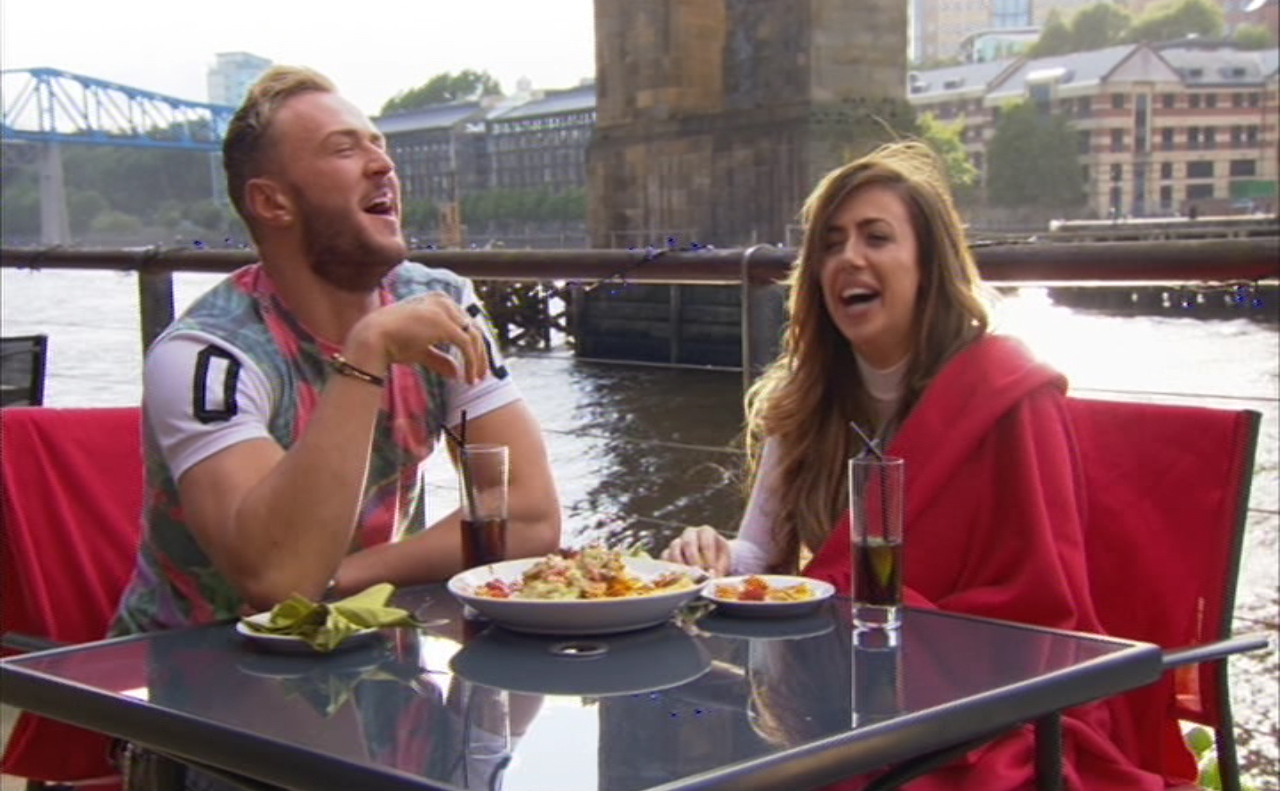 Kyle: Holly was all over me in the cab last night so I think I need to find out where her head's at today and take her for a drink in the toon.
Holly [to Kyle]: I know I didn't want to neck on with you and I said I wouldn't ever go there again, but it was a bit of fun and I was caught up in the moment of it!
Kyle: Holly's trying to act like she's not too fussed about me and her, but I know she's just trying to protect herself. She doesn't want to get hurt again.
Kyle [to Holly]: So what would the crack be if I pulled another girl now?
Holly: So I'm thinking do I play it cool and act like I'm not bothered or do I come out and tell him the truth?
Holly [to Kyle]: Probs kick off a little bit.
Kyle [to Holly]: So I'm on a pulling ban?
Holly: No Kyle, you're not on a pulling ban but if you do pull someone else I'll chop your penis off.
'Geordie Shore' continues tonight at 10pm on MTV