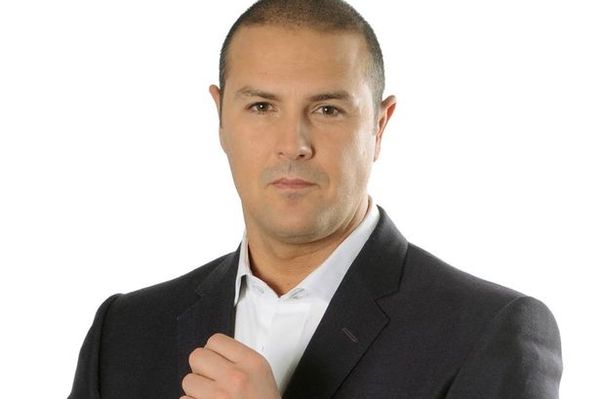 Paddy McGuinness talks about the new series of Take Me Out which returns to itv this Saturday at 8PM.

Take Me Out is in its eighth series, why do you think the show is so popular with viewers?
Take Me Out appeals to all the family - I  love it when I meet people and they say that they love the show and their kids like the show. It's good Saturday night family entertainment. The show has so far been responsible for five engagements, four weddings and two bouncing babies.
Any potential love matches this year?
I  can definitely see some potentials... I've been invited to the Take Me Out weddings in the past but have never been able to attend due to being on holiday or work  commitments so I need another opportunity to be a guest at a Take Me Out wedding!
What's the best skill one of the TMO boys has pulled out of the bag this series?
Every time I think I've seen it all, someone else comes out and pulls something new out of the bag... My favourite skill this series included an astronaut doing gymnastics and a golf pro doing tricks with a golf ball whilst rapping.
And the worst/funniest?
They all merge into one.
What do most of the Flirty 30 keep their light on for?
We have a really eclectic mix of ladies this year so what might be a turn on for one would be a complete deal breaker for another.
And what's the biggest light turn off?
Unfortunately the lights usually go off for anyone under 5 foot 6 or if he still lives at home with his mum. Across eight series those have been the biggest deal breakers.
What advice would you give the boys, before they come down in the Love Lift?
I always spend time with the lads ahead of the recording to put them at ease. Sometimes they can be nervous so I just encourage them to be themselves and not to trip up on that first step out of the Love  Lift.
Do you have a favourite "Let  the ...see  the..." phrase?
We set themes for each show now so it could go from takeaways  - "let the rogan see the josh" - to shoes, "let the flip see the flop" .
What's your idea of a perfect date?
My perfect date is with my wife, at home, with a takeaway whilst the kids are in bed. Telly on, feet up!
What's your most awkward dating story?
I took a girl out once, a very long time ago, and I picked her up in my Ford Sierra. We weren't on the  road for long before the car conked out and we broke down. Needless  to say, spending the evening on the side of the road waiting for roadside assistance wasn't exactly the best date I've ever been on! She never called me back and to this day I'll never know if it was me or the fact that I picked her up in a  Ford Sierra!