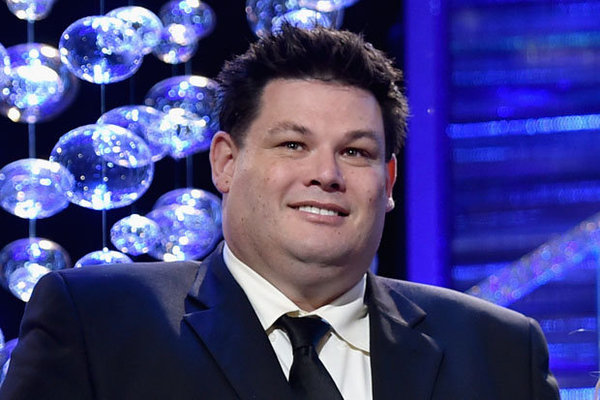 Six well known celebrities undergo a dietary experiment to live without sugar for two weeks. They have to turn their backs on the modern food industry as they live and work on a country farm in return for their share of healthy, wholesome food. As they attempt to beat their addiction to sugar it will push their bodies to the limits. Mark Labbett talks about his decision to take part in the experiment. Sugar Free Farm can be seen on Tuesday evenings at 8pm on ITV from January 26th.

Why did you want to take part in Sugar Free Farm?
It was obviously an interesting challenge because I'm a massive sugar consumer. It's one of the reasons I'm so big; it's my vice. So I thought the idea of two weeks on a farm would be an interesting challenge. I'm lucky that apart from being too heavy I've always kept myself in pretty decent shape, I go to the gym a lot, so I've got big strong muscles. At the same time I'm conscious that being this heavy is at some point going to catch up with me.
So you were a big lover of sugar?
I ate the equivalent of about two bags of sugar a week. I know that's where I get my calories , I'm under no illusions on this. I eat too much, I try not to but it's boredom that does it for me. When I've got nothing to do I'm a grazer. When I was doing the American series of The Chase I was walking around with a cup full of M&Ms and drinking them. Chocolate is my sin.
How did you feel before going onto the farm?
I'd met none of the other guys before so it was going to be interesting. I knew it was going to be an interesting challenge because lots of my friends, when I said that I was going to do the series, said, 'You last two weeks without sugar? You're kidding me.' So I realised it was going to be a real challenge.
Did you find your time on Sugar Free farm tough?
Most of us weren't used to doing that level of physical exercise and by the end of the evening we were ready to crash. Being out on the farm in the fresh air we were all in bed by like nine o'clock the first week. Luckily the no alcohol wasn't a problem for me.
Did you lose any weight?
Yes, by the end of the first week I'd lost 11 pounds and I felt fantastic.
What changes have come about since making the series?
Some of the recipes from the farm I am using now. It is possible to prepare sugar-free meals but going to supermarket you realise just how difficult it is to avoid sugar in your diet unless you're prepared to spend six to eight hours a day sourcing and cooking your food. I am eating more vegetables, which is a plus, and a wider variety of food. Before I went in my staple diet was meat, bread, potatoes and maybe the odd vegetable just for a change in colour. Now there are quite a lot more vegetables on my plate.
Over all how did you find the experience?
I really enjoyed it, and my wife and I tried to carry on with this sugar-free diet for about four weeks afterwards. It's doable when you're at home and you can organise your day around it, but if you're busy doing other stuff it's impossible. Sugar is what it is, it's a fantastic fuel, but the problem is that it's too good.