NBC has looked to the UK for its new head of the network's news department.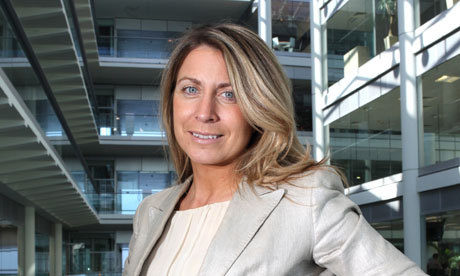 The peacock named Deborah Turness, editor at ITV News for nine years, as the new president of its news division. Her appointment to the position makes Turness the first female president of a US network news operation, a distinction she also gained upon getting her UK position in 2004.
Turness said: "It is quite simply the greatest imaginable honour to be named as the next president of NBC News. I am hugely excited by the opportunities that lie ahead and look forward to working with the talented journalists and technicians who make it one of the great global news operations. I owe so much to ITN for nearly 25 fabulous years of adventures and challenges. It has been a huge privilege to be the editor of ITV News, and to work alongside such a wonderful team of motivated, brave and loyal people."
NBC is in the midst of a bit of an overhaul of their news department, with morning show "Today" and NBC Nightly News both struggling against competition from network rivals ABC and CBS.
"Deborah has built an outstanding reputation as both a journalist and business executive with a proven track record for innovation and collaboration," said NBCUniversal News Group chairman Pat Fili-Krushel. "She is a leader with a global perspective, who is also very familiar with NBC News, having worked closely with us through our partnership with ITN. Her passion for the news business, combined with her creativity and vision, will be a tremendous asset to NBC News, and I'm very pleased to welcome her to the team."