Welcome one and all to the eighth edition of Instant Gratification. The focus of this feature is to provide TV Ragers with all the latest updates on the newest TV shows added to the Netflix Instant Streaming service, the ones about to expire for good, and the occasional reminder about just how much great stuff is already there for you guys and gals to peruse. Now let's get started with all the notable additions since the last issue went to press.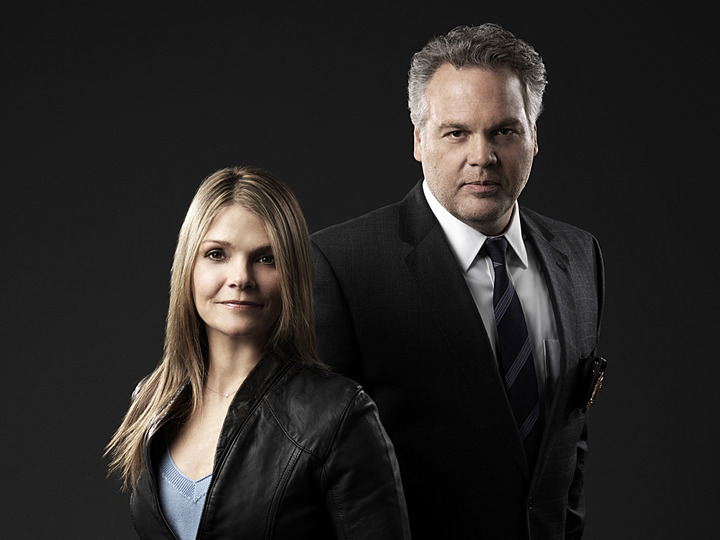 *Descriptions in quotes courtesy of the Netflix website.
Blue Water High Seasons 1-3 - "This teen drama follows seven young surfers handpicked to live together at a training academy while studying at the adjoining high school. But at the end of the year, only two will win sponsorship and qualify for surfing's professional circuit."
G.I. Joe: Renegades Season 1 - "Branded as renegades for crimes they did not commit, a group of heroic young G.I.s find themselves on the run as they battle to clear their names and expose the sinister truth behind Cobra Industries and its leader, Adam DeCobray."
The Guild Season 5 - "For the first time, Season 5 takes the Guildies out from behind their computers and on a road trip to an epic fan convention, MegaGame-O-RamaCon! Codex tries to rally the Guildies to action when she overhears upsetting news about The Game." Seasons 1-4 of this popular web series are also available on Instant.
The Haunted Season 2 - "This chilling series chronicles the terrifying stories of animals and their owners who are haunted by otherworldly spirits. Cinematic re-creations paired with witness testimonies and paranormal evidence brings these unsettling tales to life." Season 1 also on Instant.
Jane By Design Season 1 - "When she is mistaken for an adult and lands a job at a stylish fashion house, teenager Jane Quimby struggles to keep up with both her demanding position and her high school life -- while keeping her real age a secret from her difficult boss."
Johnny Test Seasons 1-4 - "This kid-friendly animated series follows the high-octane adventures of 11-year-old Johnny Test, a crafty lad who, along with his genetically modified talking dog, Dukey, must time and again save his family (and the world) from disaster. Sometimes the threat comes from his nemesis, Bling-Bling Boy; other times, it's from the crazy-science inventions dreamed up by his brilliant older sisters or from his own misguided ambitions."
Kate Plus Eight: Specials - "Kate and her 8 adorable kids are back, experiencing new adventures and tackling daily challenges. Join the Gosselin family as they do activities around the home and travel to new and exciting places!"
Ken Burns: Baseball - "Award-winning documentarian Ken Burns takes a swing at a unique and much-loved aspect of life in the United States -- baseball -- chronicling the sport's signature people, places and events as well as its deep-rooted relationship to American culture. The pastime's century-and-a-half history unfolds over ten nostalgic, informative "innings," which delve into baseball's spiritual resonance with the entire nation."
Kennedys' Home Movies - "Three generations of Kennedys as we've never seen them before captured in home movies and rare footage. From Joe Kennedy and Joe Jr. through John, Robert and Edward "Teddy" Kennedy. Narrated by Stockard Channing."
Law & Order: Criminal Intent Season 10 - This tenth and final season of USA's spin-off of the Law & Order universe just completed it's run last year, and is now available to stream in it's entirety. The series' last hurrah featured the return of original stars Vincent D'Onofrio and Kathryn Erbe as Detectives Goren & Eames and the departure of short-lived replacement leads Jeff Goldblum and Saffron Burrows. All nine previous seasons remain available to watch as well.
Lost Tapes Season 3 - "Lost Tapes is back in search of some of the scariest creatures you have heard of, and others you may not of. This season searches for the Zombies, Yetis, Poltergeists and Wendiogs that are out there... waiting for you." Seasons 1 & 2 of this Animal Planet show are also streamable.
My Little Pony: Friendship Is Magic Season 1 - "Journey to the enchanted land of Equestria, where young unicorn Twilight Sparkle and her friends Applejack, Rarity, Fluttershy, Rainbow Dash and Pinkie Pie have exciting adventures while learning valuable lessons about friendship."
Pound Puppies Season 1 - "Inspired by the hit 1980s cartoon, this updated animated series follows Lucky, Cookie and the rest of the dogs in Shelter 17 as they carry out their clandestine mission: to help every dog that comes to the pound find a new and loving home."
Transformers Prime Season 1 - "In this animated update to the smash-hit Transformers franchise, the Autobots once again protect Earth from the onslaught of the Decepticons and their villainous leader, Megatron. This time around, the Autobots find powerful allies in three humans."
Waking The Dead Season 5 - "Joined by pathologist Dr. Felix Gibson, the squad works to close the files on old crimes such as a dried-up corpse found in an abandoned airplane and a serial killer who imprisons victims underground." Seasons 1-4 also available.
Weird, True & Freaky Season 3 - "Count down some of the craziest, creepiest and coolest animals in the kingdom. From the furless ones to the ones that ate what? Each episode will show you more Weird, True & Freaky animals." Seasons 1 & 2 of this Animal Planet show are also streamable.
World Of Quest Seasons 1&2 - "Based on the snarky web series and graphic novel, this animated sword-and-sorcery series features the adventures of Prince Nestor and his pal Quest in their unending battle to protect their kingdom from the wicked Lord Spite."
The list of notable show expiring soon includes: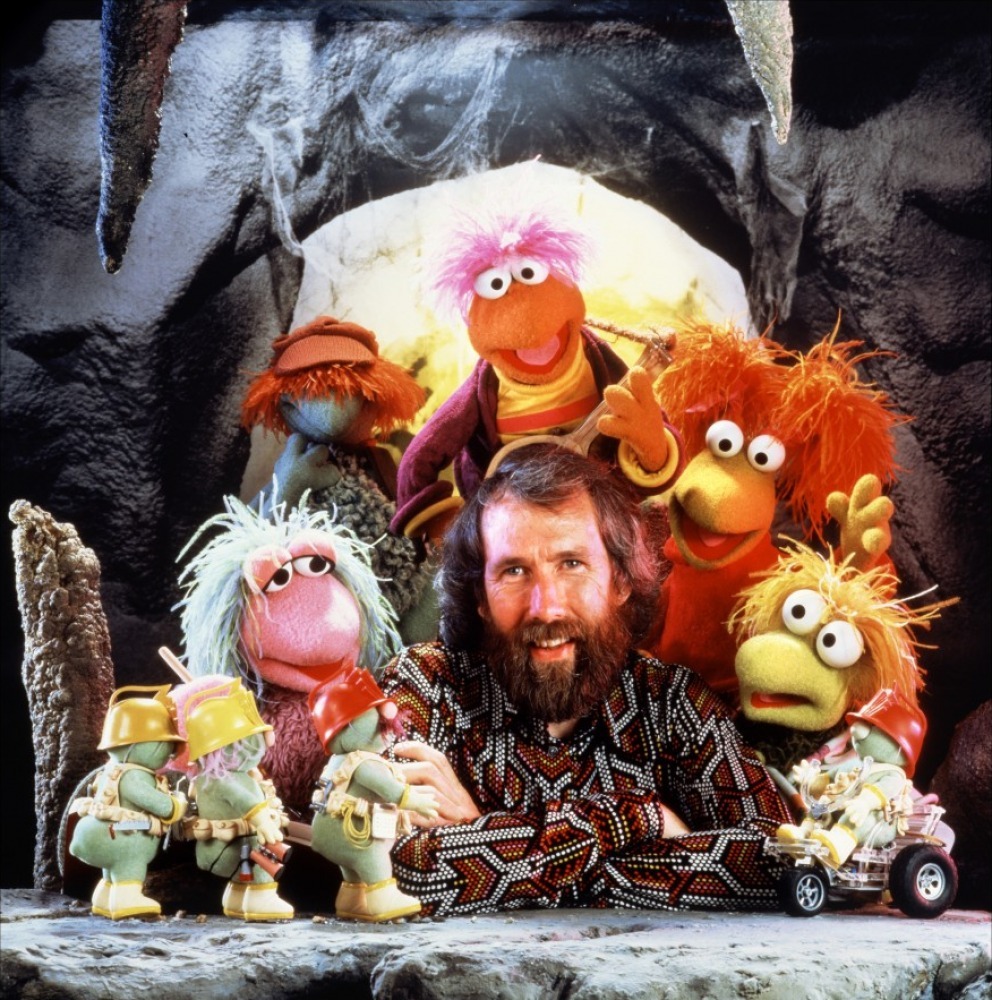 4/13 - Construction Site, Fraggle Rock, Frontline: Digital Nation The Secret Life Of Toys, Ken Burns: The Civil War, This Emotional Life
And this edition's classic pick (a great show that has long been available to stream) is that other hilarious animated series created by Matt Groening: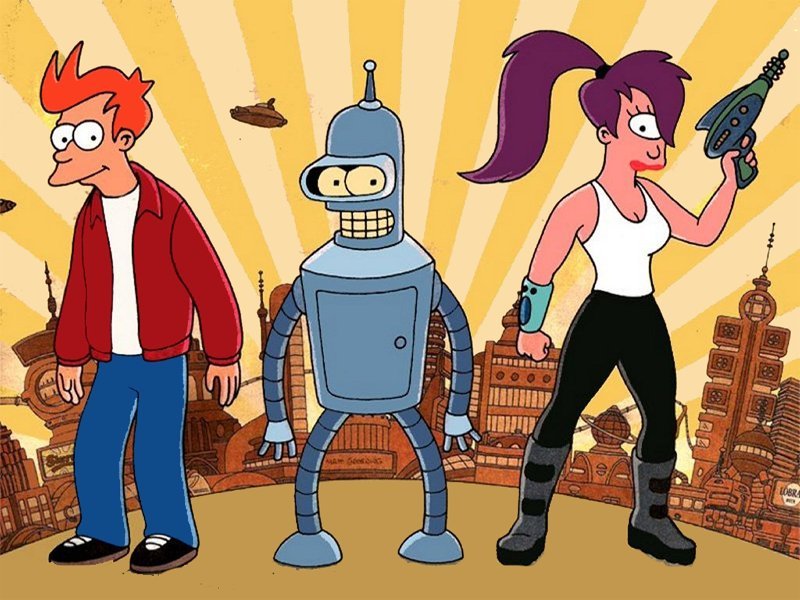 Futurama - Matt Groening is and will always be known best for the pop culture juggernaut he created known as The Simpsons. This is completely as it should be. That said, a lot of people (including myself for a long time) make the mistake of overlooking another of his works that can be just as funny as any Simpsons episode out there.
Here's little background for those who don't know. The basic plot of Futurama revolves around Philip J. Fry, a humble pizza delivery boy who by way of a freak accident gets cryogenically frozen on New Year's Eve in 1999 and subsequently thawed out in the distant year of 3000. Now, Fry has to adjust to a completely different way of life, make new friends, and find a job. Which he does, as part of a wacky delivery crew onboard the Planet Express. The insanity just takes off from there, and to get too detailed would just spoil the laughs for new viewers. The show holds the rare distinction of having such a rabid fanbase that it was actually uncanceled by Comedy Central after the reapers at FOX axed it. Now heading in to its seventh season, things show no signs of stopping now. So take a trip to the year 3000. You'll be glad you did.
And that's it for this eighth edition of Instant Gratification. I hope you found it informative and at least fairly entertaining. See you next time.