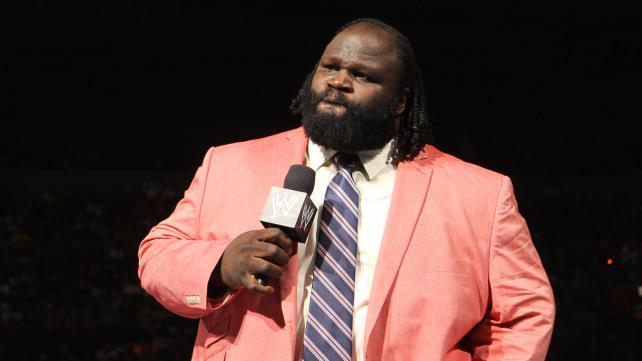 Welcome back WWE fans!
Last week, we kicked off this new feature, the WWE Week in Review. We received feedback and you all said the same thing: you want more! Well the only thing I love more than our TVRage readers are TVRage readers that also watch wrestling--so you'd better believe I'm going to give you what you want! 
Starting today, WWE Week in Review will cover more than 'Raw' on USA Network and 'Friday Night Smackdown' on Syfy; we'll also be covering 'WWE Main Event' on Ion! More, more, MORE content each and every week to make sure you never miss a beat of great WWE programming. 
Not only that, but we're going to start listing the top ten performances of the week. Keep those suggestions coming: we want to make this feature worth your reading-time, every time. And remember: if you happen to miss an episode of 'Raw' or 'Smackdown,' we've got you covered: click the links or search the shows on TVRage.com to read detailed recaps of every single match and moment, each and every week. 
And before we get underway, did you know that WWE Hall of Famers Ric Flair and Roddy Piper will be appearing on ABC's 'Celebrity Wife Swap?' 
That's enough of the preamble--let's take a look at the flagship of the WWE, Monday's 'Raw!'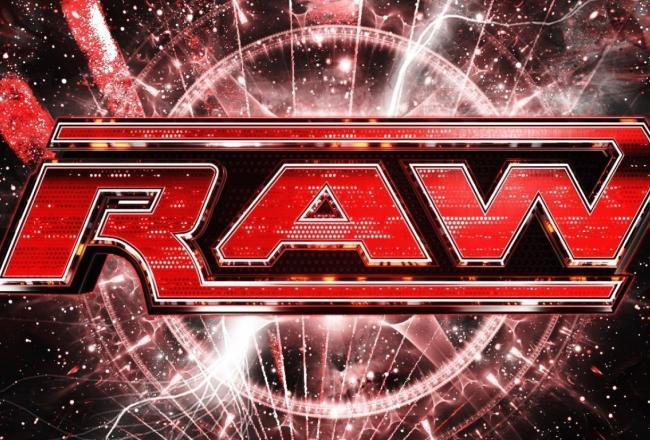 Match of the night: CM Punk vs The World Champion, Alberto del Rio. In Punk's second night back to work, he is already delivering what we all missed so much: intense, emotional in-ring action. Punk and del Rio have always matched up nicely and this match was no different. Both men were hitting all of their signature spots, del Rio played the opportunistic heel and worked over Punk's left arm (when he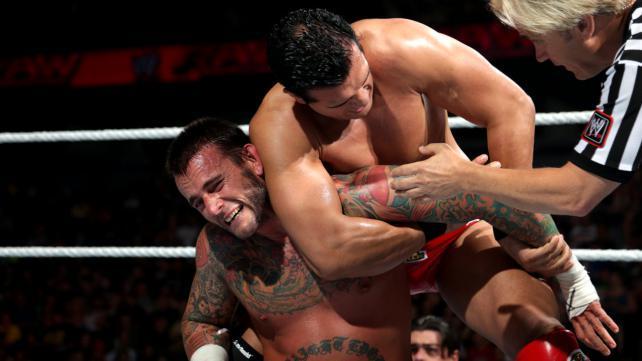 wasn't ducking out of the ring for a breather) and Rodriguez is a much more effective ringside presence when he's part of a heel tandem. Also, del Rio took one hell of a Go 2 Sleep at the close of the match that had to have rung his bell... and then he was immediately attacked by a fired-up Dolph Ziggler, who laid in some stiff shots of his own. Del Rio earned his paycheck on Monday night. 
Another noteworthy match was the new Intercontinental Champion Curtis Axel vs Sin Cara. This match didn't get enough time, but Sin Cara is becoming an ideal competitor to showcase and put over other talents. Axel's offense looked great and he sold Cara's awkward offense well. But I gotta say: can we lose the Sin Cara special lighting, please?! It helps no one and only showcases just how far down the card Cara has (understandably) been pushed. That was an interesting experiment but it's time to let the Cara-lighting die. 
In other action, Chris Jericho got his heat back after a PPV loss by standing tall over all three members of 3MB. Cesaro squashed Regal and debuted his new alignment with Zeb Colter, which I think is a move that could benefit Cesaro and Swagger. The only thing easier to boo than a bigot is a hypocritical bigot, so I expect Cesaro to get a nice rub working alongside Colter. 
The segment of the night? This week, it's a no-brainer: Mark Henry's retirement swerve. 
This segment is going to go down in history as one of the most memorable from 2013. It was perfectly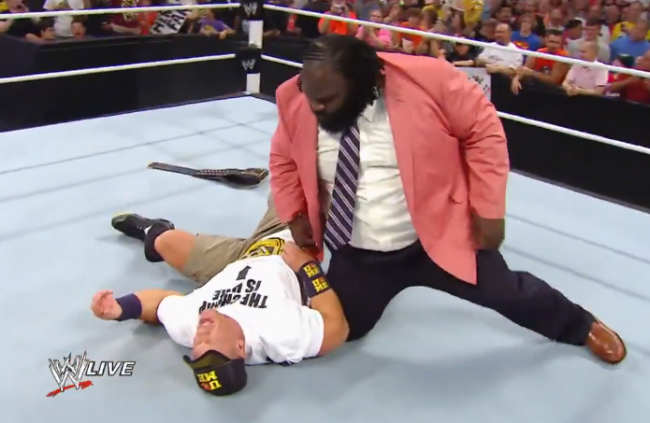 executed and Henry proved that he's the best actor working in the WWE. I fell for it--hell, I think we all fell for it. What makes this segment so special is that Henry was clearly given a lot of time to sell the retirement before pulling the rug out from under each of us and slamming John Cena to the canvas. Cena sold the World's Strongest Slam like he was hit by a truck, which made the moment that much sweeter. "THAT'S WHAT I DO!" declared Henry, gesturing to a flattened WWE Champion. Yes you do, big man, and I'm damn happy that you're going to keep doing it. Hall of Pain status: REOPENED. 
Oh, and also: Christian returned! Christian is one of my all-time favourites (hey, he grew up right near my hometown!) and this was such an action-packed 'Raw' that I didn't even get to his grand return until now... but he followed up his return win on 'Raw' with another outing on 'Smackdown' (complete with an abbreviated promo) so we'll get to Christian in a minute. 
Next up: 'WWE Main Event!'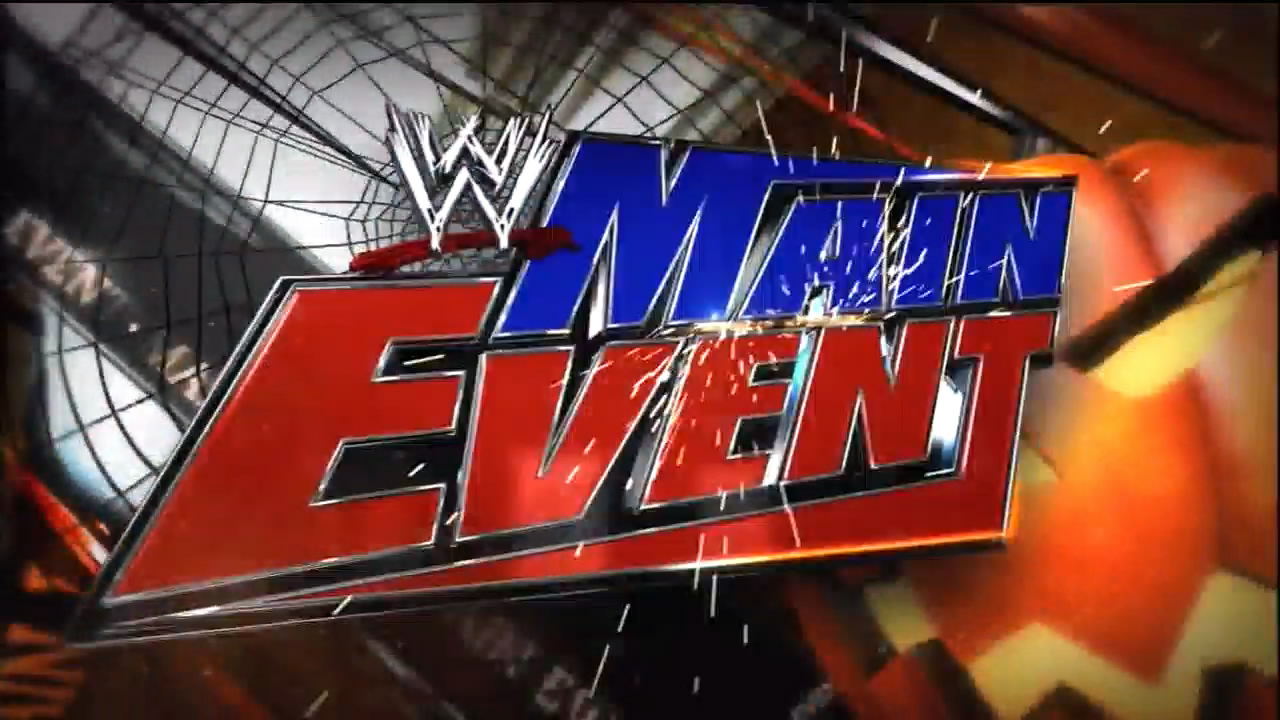 Match of the Night: The Shield vs The Usos & Justin Gabriel. 
The Usos are making a bid to challenge for Rollins & Reigns' Tag Team Championship and this match furthered that little feud--and it added the US Champ and the Dare-Wolf to make it a 6-man. Gabriel always delivers in the ring and I've never understood why he isn't higher up the card. If you attend live events, Gabriel's matches (like Kofi Kingston's) always deliver. This was a great little match that re-established The Shield's dominance, after they lost in 6-man action on last week's 'Smackdown.' 
Also in action was Antonio Cesaro vs Sin Cara. Remember what I said about Cara being a great showcase for his opponents? Well I could watch Cesaro toss Cara around every single week and not get bored. Love these two together. 
Time for 'Friday Night Smackdown!'
The main storyline of 'Friday Night Smackdown' this week stemmed from Daniel Bryan suffering a stinger in his match against Randy Orton on Monday. The match was stopped and awarded to Orton, which was a shame, as the two of them had a great little match underway. Well on 'Smackdown' Bryan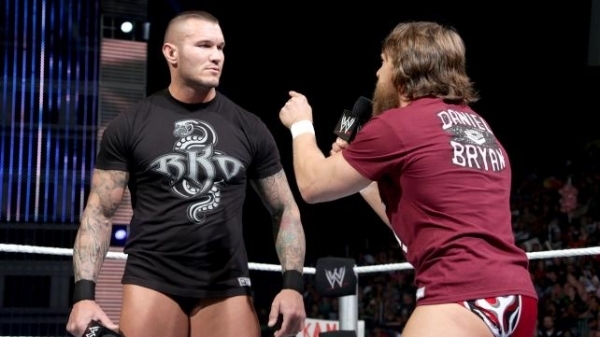 and Orton locked up again, and it didn't dissapoint--it was definitely the Match of the Night. 
They turned Orton's show of respect on Monday into a storyline, allowing the paranoid Bryan to read pity into Orton's gesture. It amazes me that Bryan's character mirrors Edge's first heel character as a singles competitor, yet Bryan is getting cheered more and more every week. I credit the intensity and passion he has been bringing to all of his segments lately. During the beginning of his WWE tenure and, to a lesser extent, during his run with the World Heavyweight Championship, Bryan was impeccable in the ring but didn't bring the emotion that someone like CM Punk would to a match. Lately, that's all changed: Bryan is on fire and the emotion he brings to every match and promo that he's involved in is infectious. The crowd loves it and it makes Bryan's opponents bring their A-game to their matches. Orton and Bryan pair up well and I can't wait to see where this goes at Money in the Bank. Here's hoping Orton is the one to play the heel.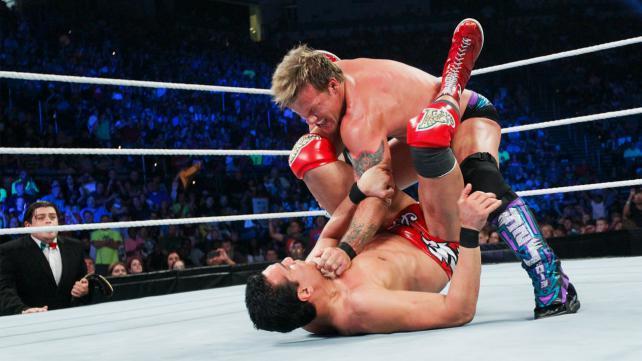 The second-best match of the night was between Alberto del Rio and Chris Jericho. I would be more than happy to see an extended feud between those two, as not only do they wrestle incredibly well, but Jericho's babyface persona is strengthened against a cowardly heel like del Rio. The match would have easily been the match of the night if it wasn't for Orton & Bryan's second of the week, and the inclusion of Dolph Ziggler in a potential Triple Threat match for the Title at Money in the Bank could make it even better. We all know that Ziggler and Jericho match up beautifully, so this could be three great tastes that taste great together. While I was recapping 'Smackdown,' I could barely keep up with the reversals in this match. These men are experienced generals and I hope to see a rematch very soon. 
We also saw Curtis Axel defend his Intercontinental Championship for the first time against the former champ, Wade Barrett. It seems a shame that Barrett is being cast aside for an Axel/Miz feud, but Barrett will be able to make any new feud work. It could even be time for a babyface push for the bare-knuckle brawler. 
And as promised, we get to talk about Captain Charisma. Christian took on the underrated Drew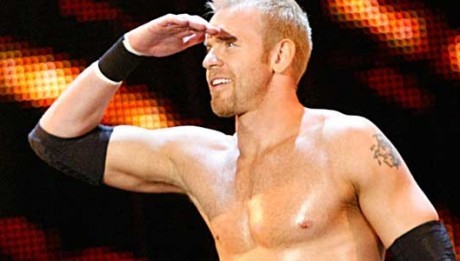 McIntyre, along with his 3MB buddies. Both of Christian's matches this week were showcases of his fan-friendly move-set and I'm looking forward to his ring work being given more time in the near future. Christian's run as the ECW Champion was amazing, as he was having excellent matches with different opponents each and every week. I still believe that his ECW Title defense against Zack Ryder is the best match of Ryder's career; Christian has the ability to bring that out in people. He took the mic at the close of the match to remind his Peeps that he wants "one more match" for the World Heavyweight Championship... but he was decimated by The Shield shortly after. Could they be setting Christian up to challenge for Ambrose's United States Title? 
For the non-wrestling segment of the night, I've got to give it to Bryan and Orton's opening promo. They don't like each other, they both think they can beat each other: classic, simple story that has worked for over a hundred years of pro wrestling. 
So how about the best performers of the week? 
10) Sheamus: while his character may be stagnant, the Celtic Warrior still delivers in-ring.
9) Curtis Axel: The new IC Champ can seemingly go with anyone. Here's hoping for more character development in his future.
8) Antonio Cesaro: A new manager, a win over Regal and a win over Cara. Great week.
7) Christian: a triumphant return and rekindling of his old "one more match" gimmick spells good things for the Canadian Captain.
6) AJ Lee: best Diva storyline since Trish Stratus' heel turn?
5) Chris Jericho: the easiest way to guarantee a great match is to put Y2J in it.
4) Mark Henry: That's what he do.
3) Randy Orton: if he keeps delivering like this, I hope another Title run is in his future. 
2) Daniel Bryan: hottest babyface in the company right now.
1) Alberto del Rio: only thing better than winning the World Championship is following it with two show-stealing performances. Welcome back, heel del Rio!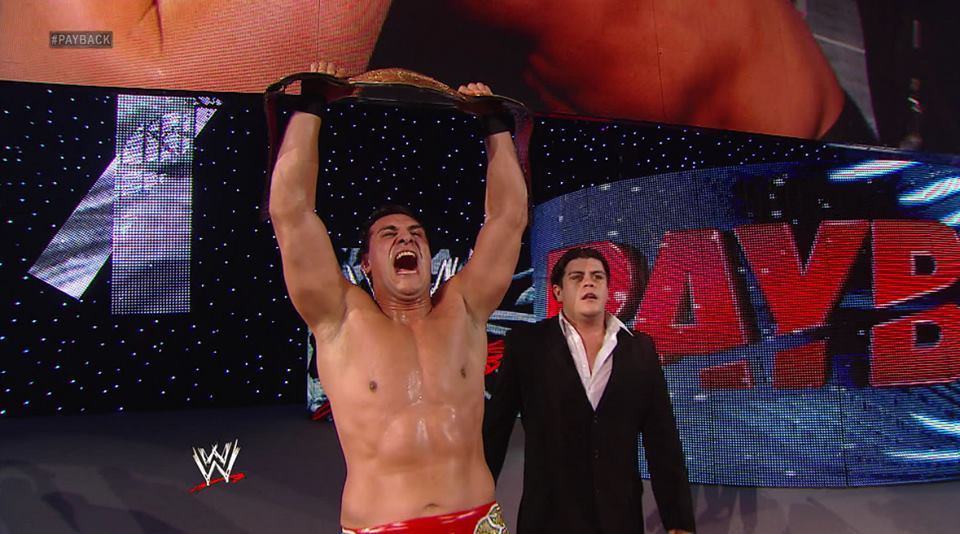 Agree? Disagree? Sound off below!