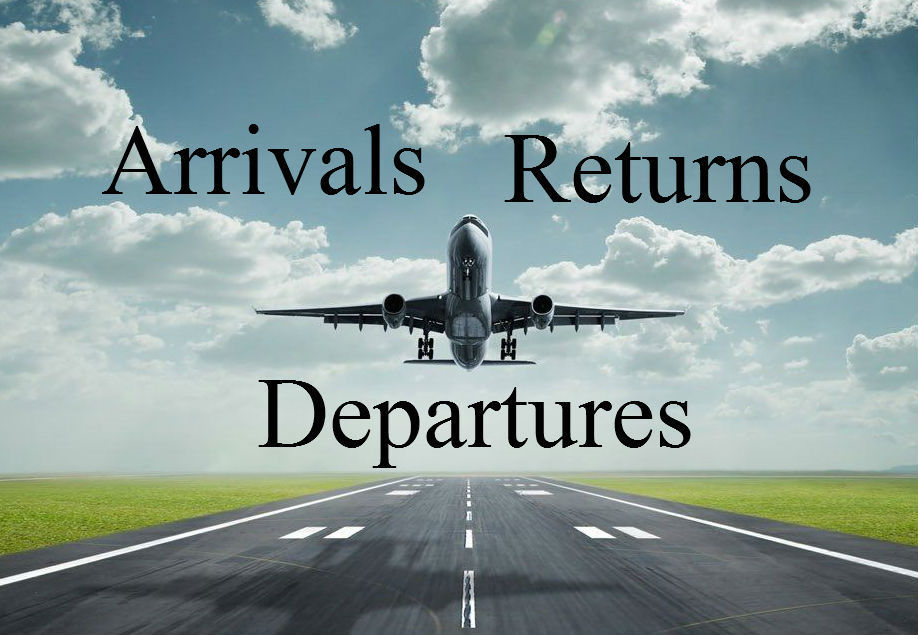 Hello faithful Ragers, and welcome to the (triumphant?) return of an old feature piece I used to put together back in the day. AR&D once appeared on the virtual pages of this site semi-regularly, often bi-weekly. The most recent edition was posted way back in November 2012. There was no particular reason that I put AR&D on ice, other than a simple lack of time on my part. Now that I have a bit more free time, I'm pulling this feature out of mothballs. With the pleasantries out of the way, here's your guide to any cancellations, renewals or pilot orders made in the last couple of weeks: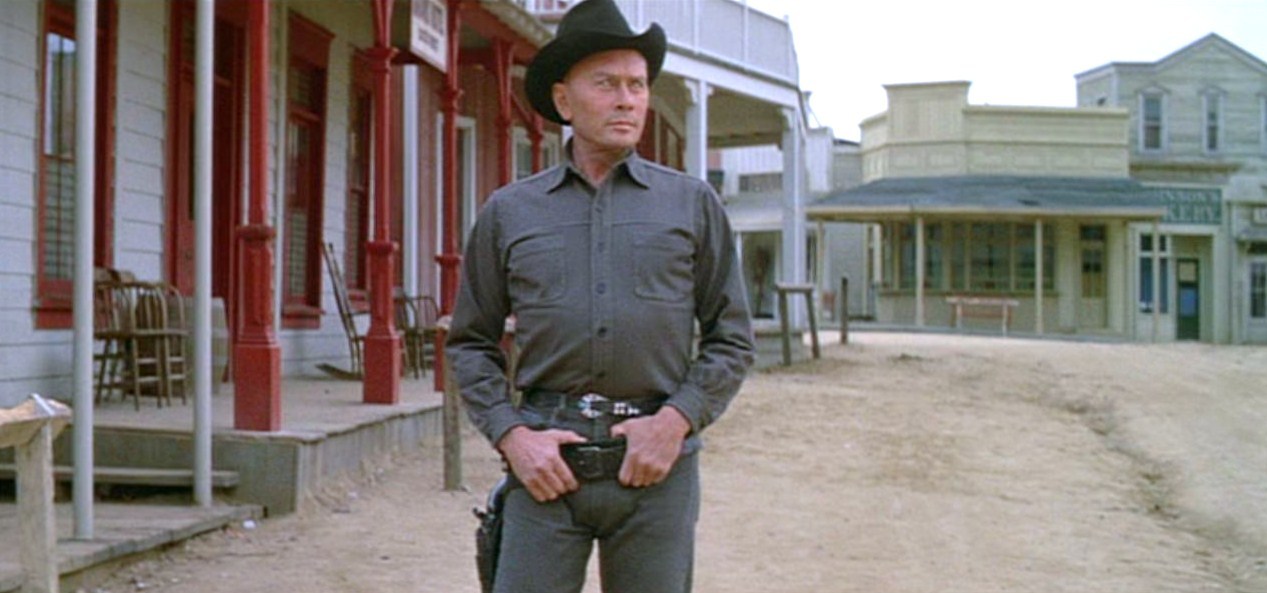 ARRIVALS
'The After,' Amazon - 'The After' is Chris Carter's first new TV project since the cancellation of 'The X-Files' back in 2002. The project is an apocalyptic thriller, and is being developed in conjunction with production company Georgeville TV. Not that much is known about the series' plot, but it's at least confirmed that it will start at the beginning of the end of the world. Shows set pre/post some sort of apocalypse are quite common right now ('The Walking Dead,' 'Falling Skies,' 'Under the Dome,' etc.), but Chris Carter's name being attached has already led to high anticipation from the sci-fi community. Let's hope it lives up to the hype.
'No Way Back,' ABC - 'No Way Back' is an adaptation of a 2013 novel by author Andrew Gross. It follows two women, one a suburban cop and the other a Mexican nanny, whose lives become intertwined following a chance encounter that leads to murder. The latter is framed for the murder, while the former is the only witness to who really committed the crime. They must now work together to unravel the high-level conspiracy operating behind the whole thing. The pilot is being written by 'American Horror Story' executive producer Jessica Sharzer, and produced by Ron Howard's Imagine Television.
'Westworld,' HBO - As you might imagine, 'Westworld' will be a cable adaptation of the 1973 sci-fi film starring Yul Brynner as a human-like theme park robot whose programming goes horribly wrong. The TV version comes to us via J.J. Abrams' Bad Robot productions (well that's certainly appropriate), and is being written by Jonathan Nolan ('Person of Interest') and Lisa Joy ('Burn Notice'). Nolan will also direct the pilot episode. 'Westworld' will likely be one of the most expensive projects in HBO's history, so the network is literally banking alot on the collective track record of Abrams and Nolan.
RETURNS
'Deal with It,' TBS, Season Two - 'Deal with It' is a Howie Mandel produced hidden camera prank show, with the twist being that one person involved in the prank is playing to win cash and prizes. The simple premise is that the person in question receives instructions from two comedians in his earpiece, and must do whatever is asked if he/she wants a reward. If a contestant stops playing along, or refuses to do anything, they are no longer "dealing with it" and lose the chance to earn more.
'Hollywood Game Night,' NBC, Season Two - While it wasn't a massive hit, the Jane Lynch hosted 'Hollywood Game Night' still performed respectably enough to earn a second run. For those unfamiliar, the show's premise is quite simple. Two everyday contestants compete to win a series of casual games. Each player is teamed up with three celebrities. The celebrities are competing for a charity of their choice, while the average Joe/Jane is competing to win themselves a bucketload of cash. The civilian contestant from the winning team then gets the chance to try and win a cool $25,000.
'Kickin' It,' Disney XD, Season Four - This kid-centered comedy features Disney Channel veteran Jason Earles (Hannah Montana) as the instructor at an underachieving karate school. Young actors Leo Howard, Dylan Riley Snyder, Mateo Arias, Olivia Holt, and Alex Christian Jones play his ragtag bunch of students. Or at least they did until Jones left the series last year. Holt is also departing from the fourth season cast to star in a different Disney series.
'Longmire,' A&E, Season Three - This quasi-western drama is based on a series of mystery novels by author Craig Johnson. The plot follows Sheriff Walt Longmire, head lawman of Absaroka County, Wyoming, as he investigates the surprisingly large number of murders in such a lightly populated area. Helping him with this task are his attorney daughter Cady (Cassidy Freeman), his deputy Victoria "Vic" Moretti (Katee Sackhoff), and friend Henry (Lou Diamond Phillips).
'Men at Work,', TBS, Season Three - 'Men at Work' is your typical workplace comedy about four male friends who work together in the same building, in this case a magazine office. I find that premise hard to believe. I mean, people still read magazines? :crickets: Sorry, I kid the print industry. Anyway, the series stars Danny Masterson ('That '70s Show'), along with Michael Cassidy, James Lesure, and Adam Busch. Meredith Hagner portrays the girlfriend of Busch's character. The recurring guest cast includes names like J.K. Simmons, Joel David Moore, Amy Smart, and Peri Gilpin.
'My Cat from Hell,' Animal Planet, Season Five - For those unfamiliar, 'My Cat from Hell' features hilariously named cat behaviorist Jackson Galaxy as he travels around visiting the homes of cat owners whose furry friends are driving them crazy. Jackson offers tips and suggestions about how to convert these ferocious felines into contented kitties. He's an odd man, but he seems to know what he's doing. Plus, he's not nearly as creepy as the 'Must Love Cats' guy.
'The Newsroom,' HBO, Season Three - This very divisive Aaron Sorkin created drama about a cable news program called 'News Night' has been renewed for a third season, per an announcement made by series star Jeff Daniels on Twitter. Opinions on the second season have been quite mixed, with some saying the addition of the more overarching "Genoa" plot added more tension to the show, while others miss the more purely character driven first season storylines. Judging by your comments on my original article about the renewal, Ragers mostly lean toward the "it's still good" side.
'Sullivan & Son,' TBS, Season Three - Produced by Vince Vaughn, 'Sullivan & Son' stars comedian Steve Byrne as the titular son, who leaves his job as a high-powered corporate lawyer to run his family's Pittsburgh bar. No one is more surprised than Steve's parents (Dan Lauria and Jodi Long), as they had been preparing to sell the place. The supporting cast includes sitcom vets Brian Doyle-Murray and Chrstine Ebersole. Judging by the commercials, the show contains copious amounts of racially based humor. Whether this is a good or bad thing is up to you.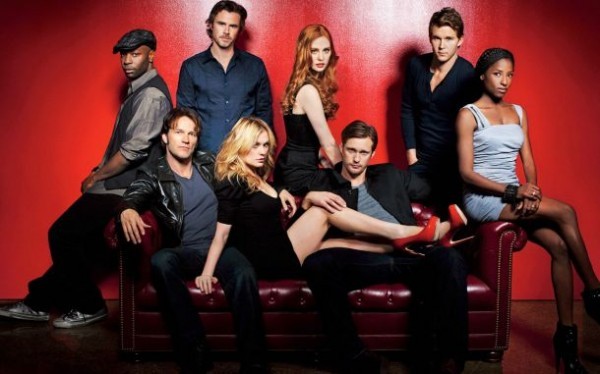 DEPARTURES
'The Glades,' A&E, Canceled After Season Four - Despite just reaching season highs in both demos and total viewers, A&E has opted not to renew its Florida-set police procedural 'The Glades' for a fifth season. The show starred Matt Passmore as Jim Longworth, a Chicago cop forced to relocate to south Florida after being falsely accused of getting down and dirty with his Captain's wife. He initially assumes this will mean a relatively quiet working environment, but quickly finds out that the titular 'Glades' aren't as serene as they first seem. The series ends with a respectable (for cable) total of 49 episodes. Sadly for fans, the series finale ended on a major cliffhanger, one that will likely never be resolved. Multiple fan petitions urging A&E to wrap up the story have already been created.
'Happily Divorced,' TV Land, Canceled After Season Two - 'Happily Divorced' featured Fran Drescher as (who else) a character named Fran, who is thrown for a loop when her husband of nearly two decades comes out as a gay man. The couple divorces, but neither can afford to live separately in such a bad economy. John Michael Higgins ('Community,' 'Arrested Development') played Fran's husband Peter. The premise is loosely based on Fran's real-life experiences with former husband (and series co-creator) Peter Marc Jacobson, who came out as gay following their divorce in 1999. 'Divorced' is only the second original comedy to be canceled by TV Land, after 'Retired at 35.'
'True Blood,' HBO, Ending After Season Seven - Premiering in September 2008, the success of the Alan Ball-created series has in most ways eclipsed that of the Charlaine Harris novels that inspired it. 'True Blood' managed to reintroduce the world to the beautiful Anna Paquin, and make stars out of Stephen Moyer and Alexander Skarsgard. 'TB' (heh) will finally come to an end after a total of seven seasons, and 80 episodes. The series is likely to enjoy a long future in (heavily edited) syndication or basic cable re-runs. Based on the comments on my original article about the news, you guys and gals are leaning toward the "I'm sad to see it go, but it's probably the right time for it to leave" viewpoint.
And that's all for this edition. See you next time.