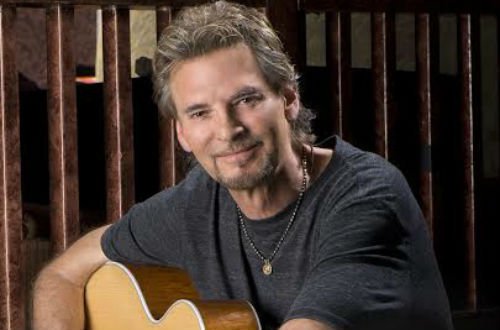 Archer's dreams have come true. Kenny Loggins, rather "K-Log," as called in the upcoming episode, is making his debut appearance on FX's critically acclaimed animated television show written by Adam Reed.
Since Archer (H. Jon Benjamin) is known for incessantly quoting "Danger Zone," it is in due time that Loggins makes an animated appearance on the show. Kenny will be teaming up with 'Archer's Cherlene aka Cheryl Tunt (Judy Greer) to sing a "countrified" version of "Danger Zone" for Lana's baby shower.  
If you are not already familiar with Kenny Loggins, he is the man behind the theme music of 'Footloose,' 'Caddyshack,' and the children's album 'Return to Pooh Corner.' He has 12 platinum albums, a pair of Grammys and hits on almost all the Billboard charts behind his belt. If that isn't exciting enough, next week's episode of 'Archer' marks Loggins' first dip into the pool of voiceover work, and hopefully not his last.
TVRage recently spoke with Loggins in a conference call where he answered questions about his recent television appearance. On Monday night's episode, viewers will encounter a character that is much more outrageous than his actual self. He said, "I think that's what I love about it ['Archer'] the most. It really takes and extends the character beyond anything that I've ever been. And, I'm a total badass in this episode, and it's fun." He continued to talk about reading the script for the first time, "Well, I laughed out loud. I thought this is great, it's a great way to push the character. I was hoping that they'd take it out of the norm, and they sure did."
Loggins offered insight behind the process of becoming part of the show, "Well, as you know, 'Archer' has been referring to "Danger Zone" for a quite a while. So I have five kids, my oldest is 33, and he thinks it was inevitable that they would call and say 'would you like to be a character on the show?' So I think they just finally went, well, we've gone so far with this joke we have to take it all the way."
As it turns out, Loggins' son was extremely passionate about his dad making an appearance on 'Archer.' Loggins elaborated, "my son, Crosby, has been--now he's 33--and he's been writing letters to the 'Archer' team at FX now for a couple years saying, 'When are you going to put my dad on the show?' I'm sure they've been blowing it off, but he kept telling me, 'Dad, you should get somebody on this. You should be on that show.'"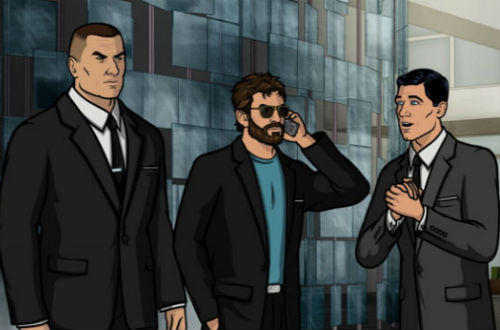 Kenny, himself, also has a genuine appreciation for the series, "Well, I've been a fan of 'Archer' from the beginning. My oldest boy, Crosby, turned me onto Archer right at the very beginning. I missed the last season, but I got back in. Yes, so I've watched I think from the very beginning. Everybody was calling me going, 'Have you seen 'Archer's referring to "Danger Zone"?' Absolutely. We saw it right from the beginning."
Loggins talked about the tasks that had to take place in order to be part of the show, "They sent me the script, as first they wanted to see if I was interested, then they wanted to check and see if I'd be willing to sing "Danger Zone," which I was on both counts, and then they fleshed out the script and sent it to me. They fleshed out the images; there were about four different versions of me as a cartoon that they had wanted to run by me to see which one I liked the best, and the one that they used is sort of a composite of three different versions of 'K-Log.'"
He elaborated about what it was like to see himself in animated form, and noted, "Well, I thought I looked a little bit like a terrorist. I kept saying, 'Can we push it a little bit more towards the way I actually looked?' And they said, 'Well, we think it is.' And I went, 'Okay, well let's work with that then.'"
TVRage was able to exclusively ask Loggins about the similarities between recording a song, and recording a voiceover. He replied, with a sense of humor, "I was in a recording studio using a mic. There was an engineer. There were people on the other side of the glass with lots of dumb opinions."
However, he went in more depth about the differences between recording songs, and voiceover work, "Most artists I know, and myself included, we never think that our speaking voice is the same as our singing voice. Our singing voice is our alter ego. And that's the one I'm most comfortable with, so I haven't really used my speaking voice that much. But I enjoyed the process; I was in the studio for a couple hours, they directed me in different ways to do it or the lines, and it was really fun."
The viewers of Monday night's episode are in for a treat as they will watch as "Danger Zone," acquires a country flair. Kenny remarked on this, "I didn't believe that they could turn "Danger Zone" into a country song, which makes it even funnier, because that's the last song of my repertoire that you'd expect to be turned into a country song."
In keeping with the unexpected, Kenny explained the origin of his new nickname in the 'Archer' episode, "'K-Log' is a total 'Archer' creation, you know I had a few friends do it years ago, when it was actually something that people were doing, but it was always a joke. That's why the joke works, because it's so absurd."
Will Kenny Loggins return to 'Archer?' He hopes so and explained, "Well, I really enjoyed doing it, and I'd be happy to do another appearance. I'm sure they're watching to see how it goes over, and I think the episode came out better than we had anticipated. It really works, and I'm hoping to get to do it again."
TVRage also exclusively asked Loggins about his first choice for another duet with Cherlene, if he was able to return to 'Archer,' where he replied, "'I'm Alright,' from 'Caddyshack.'" We would be ecstatic to listen to that duet!
The "Danger Zone" duet will be available via digital platforms on March 3, with the release of 'Archer's 12-track album simply titled 'Cherlene.'
As for the question of whether Kenny will be prepared to own the nickname "K-Log" in real life after the episode airs, he answered, "I'll cross that bridge when I come to it."
You can watch "Archer Vice: Baby Shower" on Monday, March 3 at 10/9c on FX.