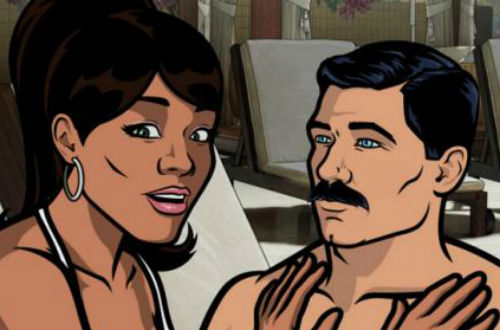 'Archer' is out of the danger zone! Not one, but two seasons have been renewed by FX. This guarantees that the half-hour animated comedy will be quoting Kenny Loggins until 2016.  
"'Archer' is one of the best comedies on television and has played a significant role in the growth of the FX comedy brand," the network's President of Original Programming Eric Schrier said in a statement. "We're grateful to [executive producers] Adam Reed, Matt Thompson and their team at Floyd County, and also our incredible voice cast, and are looking forward to supporting their work for at least two more seasons."
Kenny Loggins, who starred on March 3rd's episode, 'Baby Shower,' explained to TVRage and reporters during a conference call about why he thinks 'Archer' is so popular. He said, "It's funny, it's smart, it's very hip humor, and it's very funny. I think that's the only reason it survives."
The animated series focuses on the International Secret Intelligence Service (ISIS) and the lives of its employees. The series features the voice of H. Jon Benjamin ('Bob's Burgers') as Sterling Archer, Aisha Tyler as Archer's fellow agent and ex-girlfriend, and the talented voices of Chris Parnell, Judy Greer and Amber Nash.
Seasons 6 and 7 will each consist of 13 episodes. This means that there are 26 more chances for 'K-Log' to make an epic return. 
Season 5 of 'Archer' currently airs Mondays at 10/9c. The finale is slated for April 21.