So you haven't watched Netflix's new 'net show, 'Sense8' that premiered on June 5? Well, get on that right away. But before you do, be warned. It's tough to watch. Not because it's bad, but because it assumes you're a) smart, b) paying attention, and c) patient. If you're none of these things, odds are you aren't going to enjoy it. You may not anyway, but forget it if you're none of those.

Let's make things easy for you, because the show won't. What you won't have confirmed until episode 4 is that a blonde woman, Angel (Daryl Hannah), killed herself to give birth to a new "cluster." A cluster is eight people ("Senseates") who develop a group mind between them. They share feelings, thoughts, senses, and skills between each other.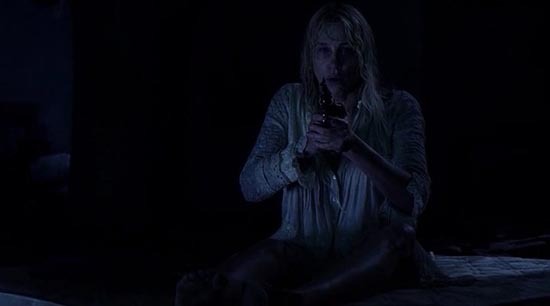 Angel has two surviving members of her cluster, one is good and one is bad. The good one is the guy from 'Lost' (Naveen Andrews). The bad guy is Terrence Mann, from not a lot most people know. Bob the spirit on 'The Dresden Files', and the movie version of 'A Chorus Line', if that helps. Naveen is Jonas, who spends most of his time talking enigmatically to the new cluster. Mann is Mr. Whispers, who is tracking down the cluster members and plans to do evil things to them.

The new cluster members are:

Capheus, a Nairobi gypsy bus driver who is a big fan of Jean Claude Van Damme.

Sun Bak, a Korean businesswoman with daddy issues and a MMA fighter in her spare time.

Nomi Marks, a transwoman hacktatvist in San Francisco with mommy issues.

Kala Dandekar, a Hindu pharmaceutical worker going into a loveless marriage.

Riley Blue, an Icelandic DJ in London. She likes her daddy.

Wolfgang Bogdanow, a German safecracker with daddy issues.

Lito Rodriguez, a Mexican telenovella star who is forced to cover up his homosexuality. Wackiness ensues. We don't see his daddy.

Will Gorski, a Chicago cop with daddy issues.

Throughout the first four episodes, these eight people get migraines and then uncontrollably "visit" each other. Basically, they're astrally projecting into each other's presence without knowing what's going on. By the third episode, they're "sharing" talents. When Capheus gets into a fight with a gang, he draws on Sun's martial arts and Will's markmanship. By the fourth episode, they're scattered around the world but all singing in harmony to "What's Going On".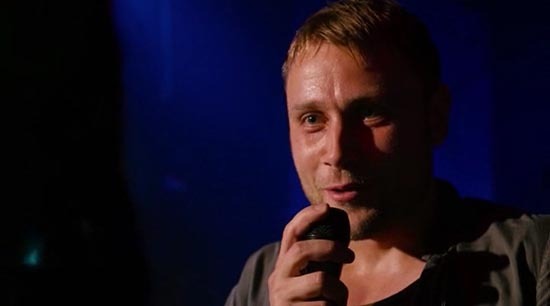 As noted, this is all confusing if you aren't reasonably smart, patient, and attentive. And they don't really set things up until Jonas tells Will all of this after he's captured by Homeland Security. Who are secretly controlled by Mr. Whispers, as is the surgeon who wants to lobotomize Nomi. Maybe the ganglord that wants Capheus to work for him is working for Whispers, too. It's hard to tell at this point.

What makes it more confusing is that there are eight separate stories going on here. Capheus is trying to get medicine for his mother, who has AIDS. Kala has the wedding thing and learns that her husband and his father are trying to destroy Hindu temples. Wolfgang steals some diamonds and runs afoul of the Berlin Underworld. Nomi has a MRI that reveals her brain's lobes are merging, so her mother wants to have her operated on and Whispers' doctor is glad to lobotomize her. Sun's brother is embezzling from the company so she has to take the fall to preserve her father's honor.

The series is created in part by the Wachowskis, Lana and Andy. So if you like the directorial style of 'The Matrix' and 'Cloud Atlas' and 'Jupiter Ascending', you'll love this show. It jumps around the world, mixing stories, mixing viewpoints. There are nine stories to tell in a given hour: eight individual stories, and the overarching cluster story. And most of the characters have flashbacks on top of that. Not every character gets full attention in every episode: everyone appears but some are only seen for a few seconds.

The settings are distinct, from the back alleys of Berlin to a Bollywood engagement party dance to the Nairobi slums. You won't have trouble figuring out where you are at any given moment in the show.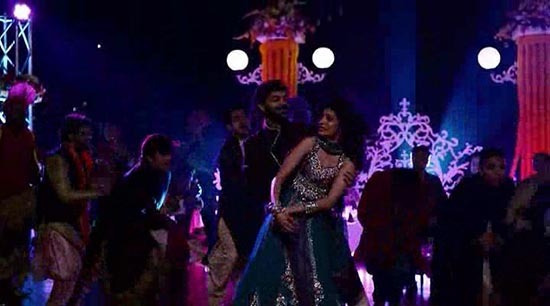 Helping the Wachowskis is J. Michael Straczynski, known primarily as the creator of 'Babylon 5'. He juggles all nine stories, although sometimes you wish that he'd focus more on the science fiction and less on the melodrama. It sounds like he does more of that as the show heads toward its first season conclusion. For an American writer, Straczynski does the best work with the non-American settings. When you're in Nairobi, you feel like you're in Nairobi. It may not be realistic, but it feels right. The American settings and characters are a bit bland by comparison.

It also helps that the characters for the most part feel excited to have this happen to them. Aml Ameen as Capheus in particular is joyously infectious, whether he's taking in a Pride Festival in San Francisco, or singing along while driving his bus. Compare them to the characters in, say, 'The Whispers', who seem downright bored with everything that's happening to them.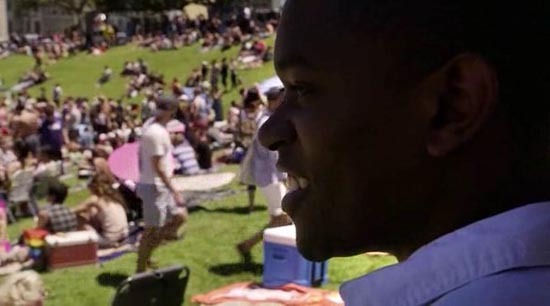 While it's not a comedy, the show has a lot of Straczynski's trademark humor. Capheus' newfound reputation as the spirit of Van Damme; Wolfgang taking time out in the middle of a heist to watch the German version of 'American Idol'; Lito watching as his gay lover and his female beard bond over ceviche; and a pair of (presumably) gay Hindu wedding planners, are among the humorous elements.

There's also a fair amount of sex and nudity. Be warned: the show is definitely not workplace safe.

Overall, I'd consider 'Sense8' one of the best shows of the year. It's essentially a 12-hour movie, so if you dozed off during 'Cloud Atlas', be prepared to do the same while binge-watching 'Sense8'. But there's always a gem of a scene coming along. Watch and find out for yourself.