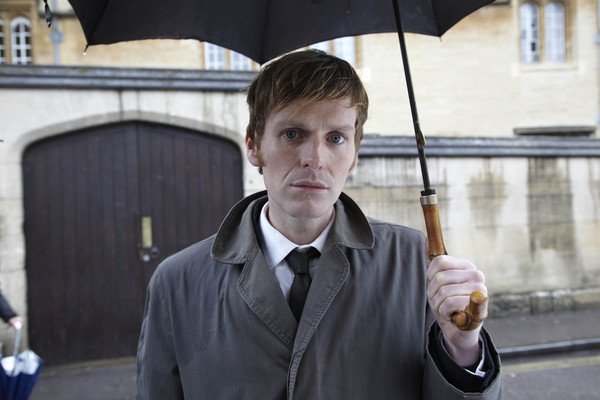 Successful detective drama Endeavour, the prequel to Inspector Morse, will return to ITV for a fourth series following the strong audience reaction to series three. Set in the summer of 1967, the new films begin filming on location in Oxford in Spring 2016.
Endeavour stars Shaun Evans (War Book, The Scandalous Lady W) who has won the hearts and minds of critics and viewers alike with his portrayal of the young Morse.  Scripts will once again be written by Russell Lewis, who also wrote for Inspector Morse and created Endeavour.
Acclaimed stage and screen actor Roger Allam (The Lady in the Van, Mr Holmes, Parade's End) will return as Endeavour's senior officer, Detective Inspector Fred Thursday alongside Anton Lesser as Chief Superintendent Reginald Bright, Sean Rigby as PC Jim Strange, James Bradshaw as Doctor Max deBryn, Caroline O'Neil as Win Thursday, Dakota Blue Richards as WPC Shirley Trewlove, and Abigail Thaw as Dorothea Frazil.
With 2017 marking the 30th Anniversary of Inspector Morse on ITV, viewers can expect many respectful tips of the trilby from Endeavour to its much admired progenitor in terms of guest casting, heritage characters and stories.  
As Series IV (1967 Vol.2) resumes, barely a fortnight has passed since the events depicted in the series III finale, and we find Oxford's finest picking up the pieces of their lives, both personal and professional.
Endeavour waits to hear the result of his Sergeant's Exam, and self-medicates to numb his heartache, but whisky and Tännhauser will only get a man so far.  While Thursday and Win deal with their own sense of grief.  Their home is empty, Sam gone to the Army and Joan… Who knows where? 
The summer of 1967 is on the turn. Midsummer has been and gone but in Lovelace College a team of boffins is about to unveil a 'thinking machine' that will challenge the Soviets, and plunge Endeavour and Thursday into their most perilous, baffling and darkly terrifying case to date.  White Heat.  Cold War.  And an immortal game that will cast the life of a friend into the hazard.
The stories that remain will take Endeavour and Thursday, together with the rest of Oxford's Finest, into places hitherto unexplored – the worlds of 1960s pop; Doctors and Nurses; and an exploration of the English pastoral.   
Further cast for Film 1 includes James Lawrenson (Wolf Hall, The Riot Club), who appeared in the very first Inspector Morse episode, The Dead of Jericho, as Tony Richards in 1987. James is playing Professor Amory and his appearance will coincide with the 30th anniversary of Morse in 2017. Also cast are Tristan Sturrock (Poldark, Doc Martin) as Dr Bernard Gould, Adam James (Doctor Foster, Thicker Than Water) as Kent Finn, Gillian Saker (Ripper Street, Misfits) as Pat Amory and Chris Fulton (One of Us, Stonemouth) as Broderick Castle.
Mammoth Screen, one of the UK's leading independent production companies and an ITV Studios owned company, will produce the new set of films. The executive producers are Damien Timmer, MD of Mammoth Screen, Writer and creator Russell Lewis alongside former Endeavour producer Tom Mullens and Rebecca Eaton for WGBH. The Producer is Helen Ziegler and Ashley Pearce will direct Film 1.
Colin Dexter, whose first Morse story was published in 1975, continues his association with the drama, acting as a consultant to Endeavour producers.
Endeavour IV has been commissioned by ITV's former Director of Drama Steve November and Controller of Drama Victoria Fea.
ITV Studios Global Entertainment will distribute Endeavour internationally.