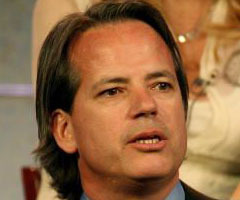 FX is looking to broaden it's line-up for next year by signing a new drama series entitled The Americans. At this moment all we know is that the show will be centred on Russian spies living in the U.S in the 1980s. Collider are now reporting that FX has announced that they have ordered a pilot for the drama as well as a few more details about the upcoming series.
The show will follow the arranged marriage of two KGB spies who are posing as Americans in a Washington DC suburb. The married couple have two childeren, both of whom are unaware of their parents true identities, however the duo become more and more closer and their relationship "grows more passionate and genuine by the day, but is constantly tested by the escalation of the Cold War and the intimate, dangerous and darkly funny relationships they must maintain with a network of spies and informants under their control."
As you would expect, the father of the children falls more and more in love with America, it's values and it's way of life. The Americans has been created by Joe Wiseberg, who wrote for Falling Skies, and will be executive produced by Graham Yost of Justified fame alongside Wiseberg.
Nick Grad, the executive vice president of original programming at FX also added that "Joe Weisberg has written one of the best pilot scripts we've ever read with two richly drawn and indelible characters embarking on an epically exciting, emotional and morally complex journey."
Weisberg has previously worked for the CIA before becoming an accomplished author and writer for television so expect authentic realism, while Yost has produced some of televisions finest pieces that include Band Of Brothers and The Pacific as well as creating NBC's critically acclaimed series Boomtown.