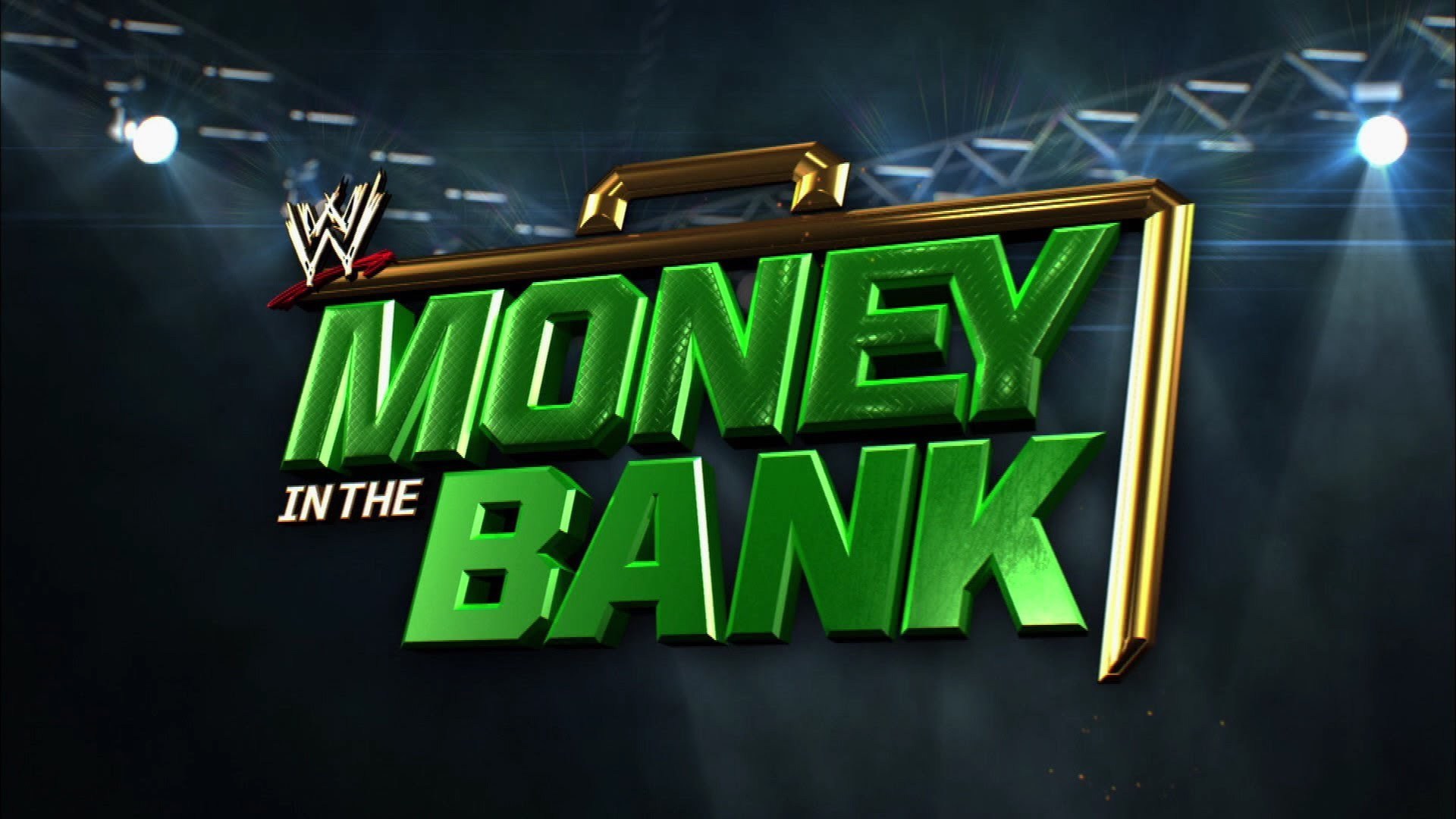 Welcome to another WWE Week in Review! World Wrestling Entertainment held their annual Money in the Bank pay-per-view event last night and it did not disappoint. But before we get to that, we have an entire week of excellent matches to cover! 
Also: last week the comments requested that I showcase the low-points of the week's programming as well, so that begins today. Keep the suggestions coming! This is a feature for WWE fans, by a WWE fan--I want to hear from you!
Onward to 'WWE Raw!'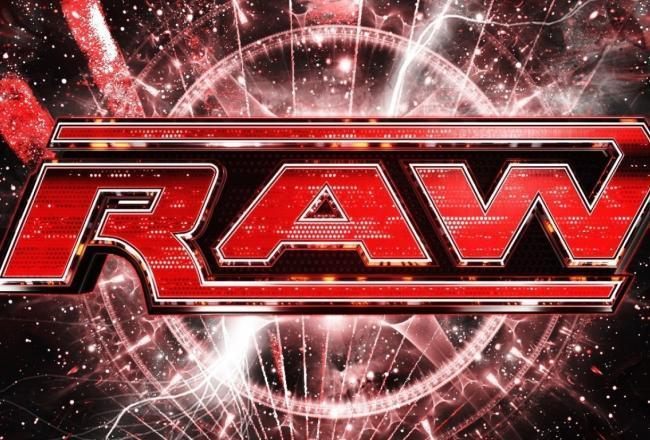 Remember, if you missed any of the action, TVRage.com has got you covered with a full recap, each and every week. 
Last week's 'WWE Raw' featured the highly-anticipated debut of Bray Wyatt and his minions, Luke Harper and Eric Rowan. Their debut was well-handled. Anticipation was built over the course of 'Raw'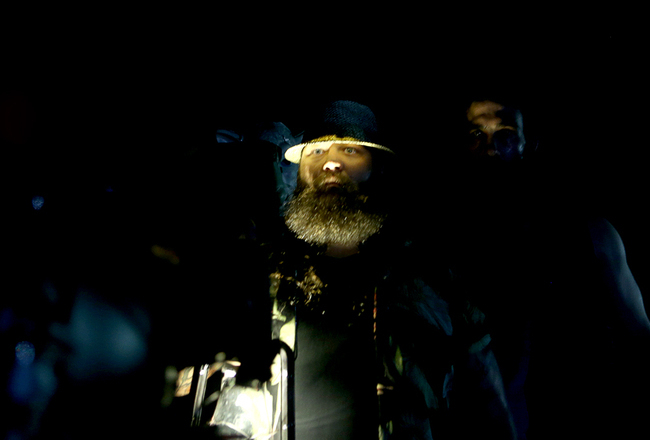 and, near the end of the program, they introduced the trio by focusing on their strongest facet: Wyatt's promo skills. We saw Bray Wyatt announce their arrival and then a very dark and creepy entrance, which culminated with Rowan and Harper taking out Kane. 
This was an impactful debut, where the new blood from NXT leveled one of WWE's veterans, the Big Red Monster. The spot that Rowan & Harper used to take Kane out was inventive as well, placing his head on the bottom half of the detachable ring steps and then clobbering him with the top half; the move is reminiscent of a Conchairto (made famous by Edge & Christian), so I have dubbed it the Constairto! I crack me up. 
The question remains: where does the Wyatt family go from here? Taking out Kane is quite a statement but there doesn't seem to be any built-in storyline stemming from that attack. I hope they pursue a similar line as they did on 'WWE NXT,' where Rowan and Harper begin to tear through the Tag Team division, while Bray Wyatt watches from the stage, in his rocking chair. The danger here is of copying The Shield's introduction, as it's too soon to retread that ground. 
'Raw' kicked off with a match between Daniel Bryan and Sheamus, a pair of Superstars that always match up well. Not only did these two put on a hell of a show, but it was 'Raw's Match of the Night.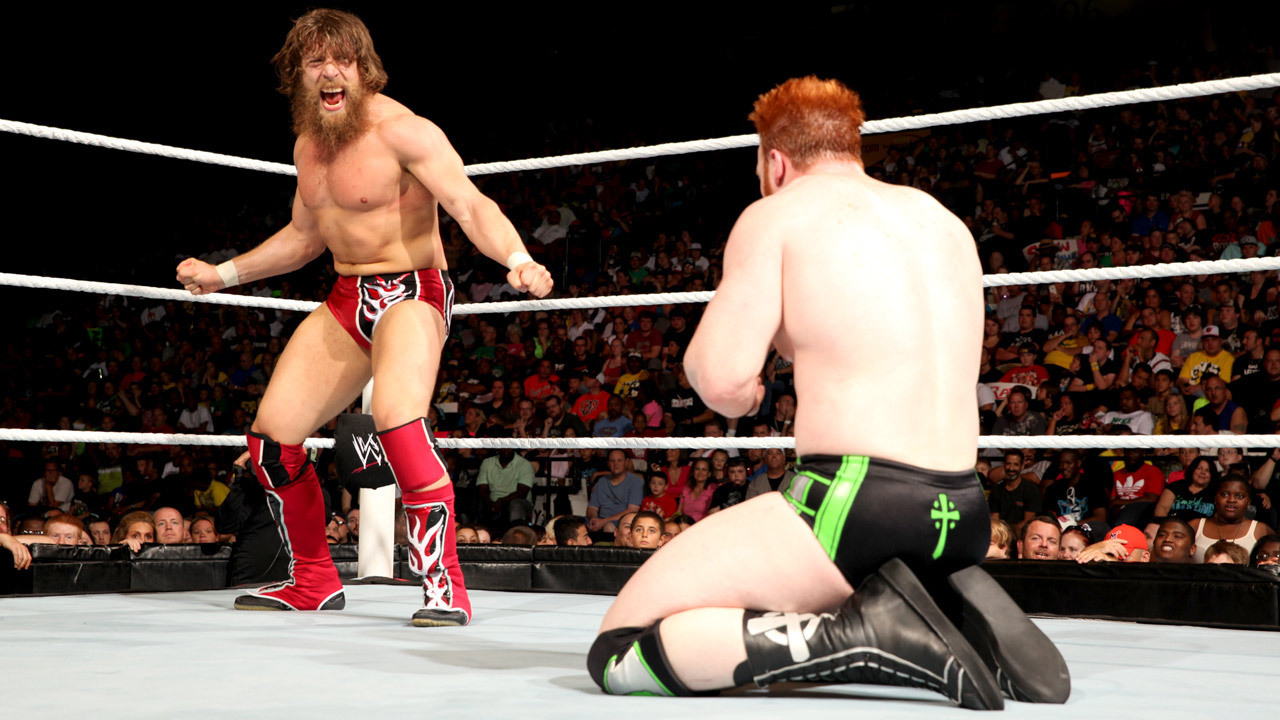 Bryan is on a tear through the roster and the announcers are putting him over as a legitimate threat to anyone and their Championships. It's nice to see Bryan's passion being rewarded; when he first entered the WWE he brought little emotion to his matches, but now he performs with more emotion than perhaps anyone else in the locker-room. It's great to see and it translates to dramatic matches with any opponent. 
And lets not discount Sheamus' talents here, either. While The Celtic Warrior's character is painfully stale (why is he just a smiley Irishman, now?), his ring-work remains superb. He's the sort of wrestler that you know you're going to be entertained by, bell-to-bell. Now if we could only freshen his act so that he can entertain on the mic, as well...
Just how good are The Shield in the ring? Well Seth Rollins and Roman Reigns had a great match with Tons of Funk last week. THAT'S how good they are--they dragged a great match out of Brodus Clay and Sweet T, formerly known as Tensai. This is quite a feat. Rollins almost broke his neck at three different points in the match-up; I love Rollins' intensity but I hope he amends his bumping style in the future to avoid serious injury. It's scary, at times, watching him get tossed around the ring--but the rest of the time it's a joy to watch. Reigns & Rollins have been built as dominant Tag Team Champions, making it even stranger that their Title defense against The Usos at Money in the Bank was limited to the pre-show. 
The other match that almost won Match of the Night honors on 'WWE Raw' was CM Punk vs Randy
Orton. Fresh of of excellent matches with different opponents (Punk had two great contests with Alberto del Rio; Orton has been having great matches with Daniel Bryan of late), Orton and Punk are at the top of their games and it showed here. Great chemistry and this may have been the hardest-hitting match-up I've seen on 'Raw' in some time. It looked as though both Orton and Punk were really unloading on each other. Punk's patented running high-knee has never looked more vicious and I bet both competitors felt sore the next morning. Track down this match if you missed it, it was quite a show. 
As for the Worst Segment of the Night, we have the performance evaluation of Vickie Guerrero. This was an abysmal segment, designed more to stroke the egos of the McMahon family than to entertain the WWE Universe. HHH and Vince McMahon traded unfunny jokes and, inevitably, Vickie screeched into a microphone after being fired. It was a bad segment that brings Guerrero's current character to an end, but hopefully will transition her into a managerial role. Back when Vickie managed The Rated-R Superstar, Edge, she added a lot of heat to his matches. Here's hoping that Ryback's comforting hug backstage means that we could see Vickie in Ryback's corner soon. 
What the terrible segment did give us, however, is Brad Maddox as the new General Manager of 'Raw.' Maddox is unproven as a character but he is also fresh: something the GM role has needed for a long time. Fingers crossed that Maddox can produce some entertaining segments in the near future!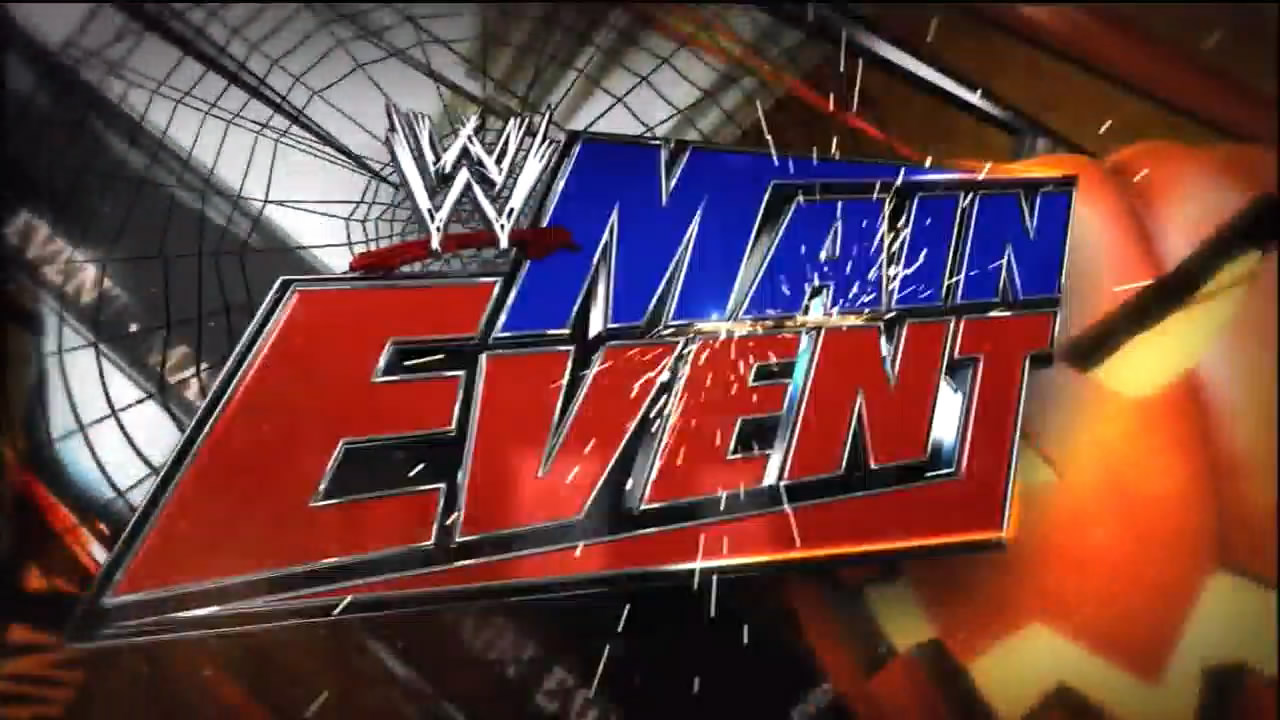 On this week's 'WWE Main Event,' the Match of the Night featured the #1 Contender for the World Heavyweight Championship, Dolph Ziggler, facing off against the newest member of the Real Americans, Antonio Cesaro. Smart booking on WWE's part, solidifying Ziggler's babyface character by consistently keeping the numbers game against him. Ziggler had a week-long story with 3MB last week and this time around, he had Jack Swagger and Zeb Colter to deal with on the outside. 
The booking kept the Real Americans strong as a unit but still gave Ziggler a needed rub, as he won by disqualification. After the match, Ziggler evaded the members of the Real Americans and showed off his skills for the crowd, much like he did against 3MB the previous week. They're slowly building Ziggler as a blue-chipper who can believably beat anyone on any given night--a very valuable asset in the main event scene. 
Onto 'WWE Smackdown!'
On Monday, 'Raw' kicked off with a Daniel Bryan match that stole the show. On Friday, Bryan kicked things off the exact same way. The opening contest of 'WWE Smackdown' this week was also the Match of the Night, as Bryan faced off against Christian. Two of the competitors in the Money in the Bank All-Stars match squared off against each other in a match full of reversals and a lot of action spilling out to the floor.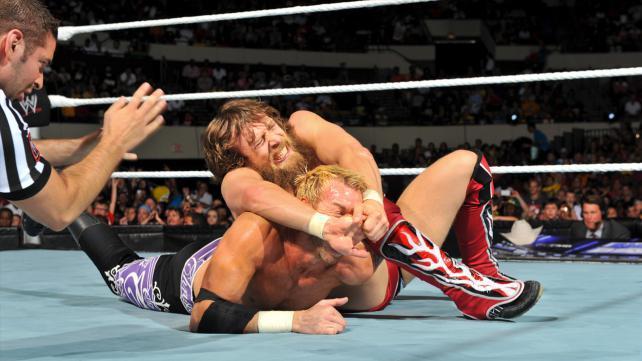 Christian is a ring general who can work a great match with anyone--but he shines even brighter against an acrobatic opponent like Daniel Bryan. Bryan's submission expertise is shown as an even stronger threat with a talent like Christian there to sell the pain and injury that each of Bryan's moves put him through. Christian sells injury perhaps better than anyone else on the WWE roster, as his left arm injury proved during this match. Bryan set Christian's arm up for the Yes Lock (which used to be the No Lock... which used to be the Yes Lock... which used to be the Lebell Lock) throughout the contest and then won with his signature submission move. Christian made Bryan look like a million bucks and the match itself stole the show on 'Smackdown.' 
Not only that, but Bryan vs Christian is also our TV Match of the Week! 'Smackdown' claims Match of the Week honors two weeks in a row!
Also on 'Smackdown' we saw Sheamus vs Randy Orton. Both men had great matches on 'Raw' and they brought that fire into 'Smackdown' putting on a good, hard-hitting show. Both men were able to hit their signature spots, if not their finishers, before the match broke down to hype up the Money in the Bank All-Stars match for the pay-per-view. The non-finish prevented this match from stealing the show, but Sheamus and Orton did a great job with the time they had. 
We also saw a clever bit of fun on 'Smackdown,' furthering the feud between Dolph Ziggler and the World Heavyweight Champion, Alberto del Rio. Theodore Long ordered Dolph Ziggler to take the night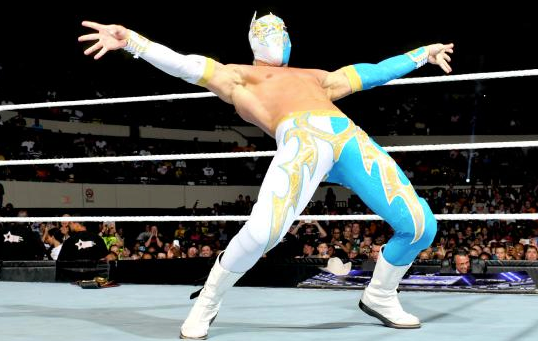 off, so he wouldn't interfere with del Rio's non-title match against Sin Cara. Ziggler complied... but when Cara came out for his match-up, he uncharacteristically attacked the Champion before the bell... and Cara looked a lot bigger than he usually does... and there was some bleached-blonde hair sticking out the back of his mask...
Yes, Ziggler donned Cara's ring gear and delivered a beat-down to del Rio without ever revealing his face. The segment was capped off by a backstage skit where Long goes to chastise the real Sin Cara, before Ziggler arrives in street clothes and tells Cara that he has "never looked better" out there. A great segment which makes Ziggler's character even more popular. 
That brings us to 'Money in the Bank!'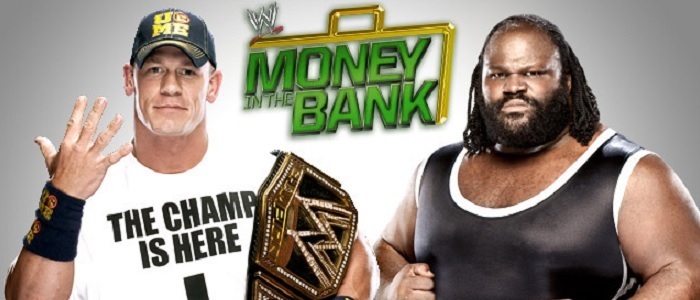 MONEY IN THE BANK RESULTS: 
- Tag Team Champions The Shield def. The Usos
- Ryback def. Chris Jericho
- Divas Champion AJ Lee def. Kaitlyn
- Intercontinental Champion Curtis Axel def. The Miz
- Damian Sandow won the World Heavyweight Championship Contract Money in the Bank ladder match
- Randy Orton won the Money in the Bank All-Stars match for the WWE Championship Contract
- World Heavyweight Champion Alberto del Rio def. Dolph Ziggler by disqualification
- WWE Champion John Cena def. Mark Henry
This was a heck of a show and the match of the night (not counting the ladder matches, which are too crazy to judge) was Ziggler vs del Rio. 
PERFORMERS OF THE WEEK:
10) Mark Henry: the big man brought it in the Championship match at Money in the Bank
9) John Cena: the other half of a good match.
8) Christian: hell of a performance on Smackdown.
7) Chris Jericho: great matches with Axel and Ryback this week. 
6) Cody Rhodes: stole the show in the World Heavyweight Championship Contract ladder match. 
5) Curtis Axel: his ring-work is phenomenal and his character is catching up. 
4) Alberto del Rio: hell of a match at Money in the Bank.
3) Dolph Ziggler: automatic in the ring.
2) Randy Orton: great matches and he's Mr. Money in the Bank
1) Daniel Bryan: the hottest competitor in wrestling!
Agree? Disagree? Sound off below!