Hello all! Chances are if you're reading this it means you, much like myself, are addicted to TV. You just can't ever get enough of that small screen action! Well, I'm here to tell you that I feel your pain and would like to help you in your noble quest for TV knowledge, which is why I've taken it upon myself to create this fun, weekly feature. Every week, I will dig up new and interesting facts about a show and share them with you right here. So sit back, relax, and let the trivia madness commence!
This week, let's take a stroll down the sandy beaches of Newport and dive into the perfectly tanned lives of the folks over at 'The O.C.' This is a show that gave us Chrismukkah and the Cohen family. A show that made us appreciate Yogalates as well as emphasize the true importance of bagels. And let's not forget about the Seth-Ryan bromance. But whether you were a fan of the series or not (though you totally should be), there are still plenty of interesting things to be said about this merry band of Newport-ians (which is almost definitely a real word). Such as…
Did You Know:
1. The Cohens were originally called The Needlemans.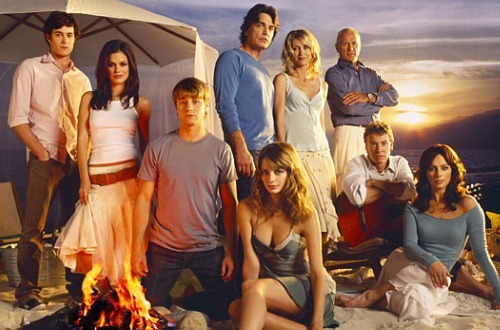 Now I'm not exactly sure how the writers jumped from The Needlemans to The Cohens, but I am just extremely glad that they did. I can't even fathom this family being called anything else. It just doesn't work. Plus, the phrase: "Your friendly neighborhood Seth Needleman" just doesn't have the same effect.
2. Olivia Wilde was almost cast as Marissa Cooper.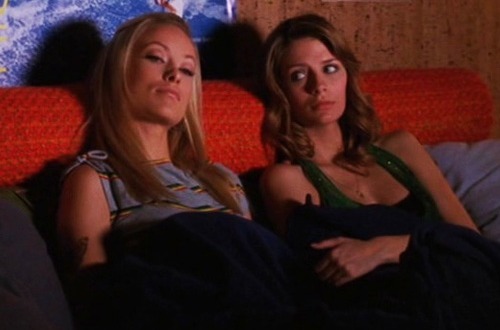 However, the producers decided to give the role to Mischa Barton since they felt Wilde was "too strong" for the role. Instead, she ended up playing Alex Kelly in Season 2, who ended up developing a VERY close relationship with Marissa later on.
3. During Adam Brody's audition, series creator Josh Schwartz said he hated him and wanted him to get out.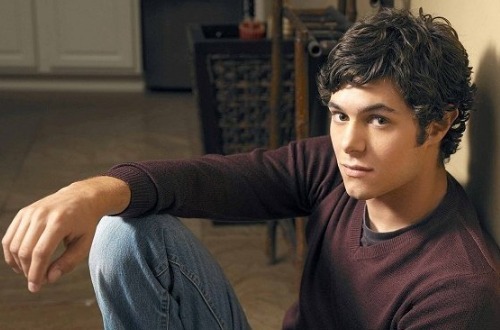 It's hard to imagine anyone not immediately falling in love with Brody's version of Seth, but apparently he'd been auditioning for several pilots that day and had shown up unprepared. Because of this, he decided to improvise almost everything, which did not make Schwartz very happy. However, after a month of searching for an adequate Seth Cohen, Brody was eventually called back and got the part. Schwartz later confessed that Brody had reminded him of himself in many ways, which ended up working out perfectly, given that's exactly who he based the character on in the first place.
4. Originally, Ryan Atwood was going to be Sandy Cohen's illegitimate child.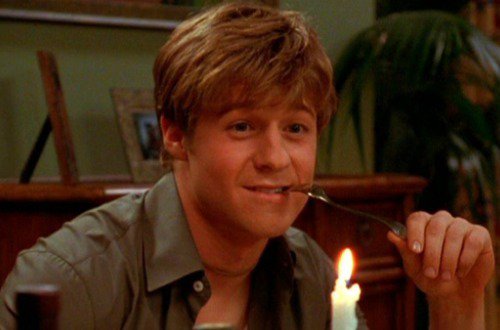 Though I love all aspects of Ryan being a member of the Cohen family, I'm very happy they decided not to move forward with this idea — if for no other reason than the fact that I flat out refuse to believe Sandy Cohen is anything less than perfect.
5. Chad Michael Murray was reportedly offered a part in 'The O.C.'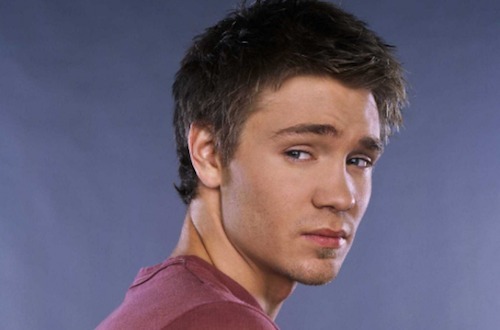 It's unclear as to which part that may have been (though I'm guessing Ryan Atwood). But, as we all know, the actor decided to turn it down for another job opportunity on a different (yet still very successful) series: 'One Tree Hill.'
6. The Cohen pool is actually only four feet deep.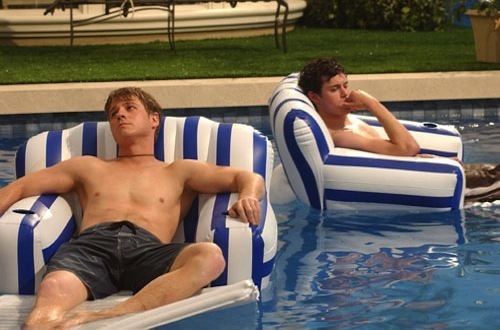 This means that the actors had to film all of the swimming scenes on their knees. Such a hard life, amirite?
7. Originally, Seth was going to be part of the popular crowd.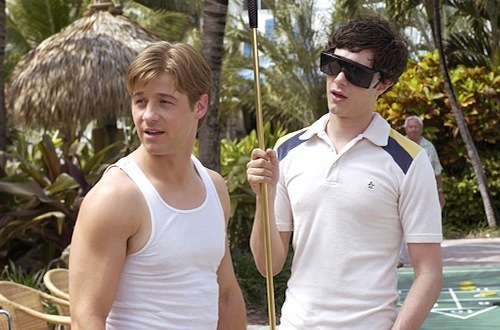 In the end, however, the writers thought it would be a better idea to make him more of an outcast instead, which ended up working out just fine. We love our old soul, comic book geek just the way he is.
8. Rachel Bilson was originally listed as only a guest-star.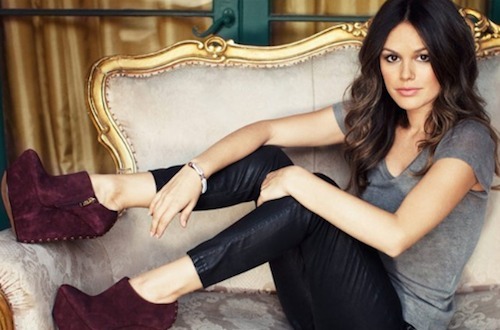 But when the role of Summer Roberts became so important and popular, the producers opted to promote her to a main character status. A good decision if there ever was one. Can you even imagine this show without Seth and Summer? (The answer is no. No, you cannot.)
9. The producers almost didn't use the iconic Phantom Planet song in the opening intro.
At first, they felt it was a little too mainstream and only included it because they needed to show the network something before the pilot premiered. But when everyone ended up loving the song so much, they decided to go ahead and make 'California' the series' permanent theme song.
10. Adam Brody is actually afraid of boats.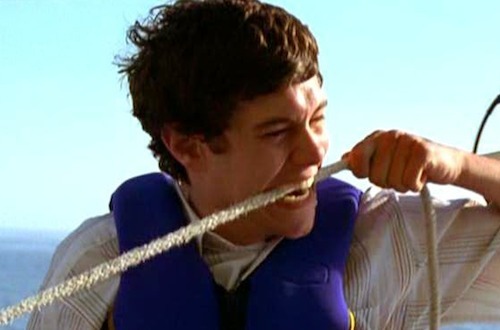 This means that all of those times we saw Seth out in the open waters, we were actually seeing a stunt double since the actor refused to do it himself. Captain Oats does not approve, Seth.
I hope you enjoyed this week's installment of Facts From a TV Junkie. Check back next week for another fix!
'Downton Abbey' < Previous | Next > Stay tuned!